Breakfast of Cycling Champions WINNERS
With the help from our friends at Bike2Power, we recently held a cool little contest celebrating the breakfasts of all you cycling champions.  There were some nice creations sent in and the winners have been selected.  Thanks to Julia and the staff at Bike2Power for selecting the winners and explaining why they were selected.
Grand Prize Winner – Joel Phillips  (Reasons2Ride), because his entry made us race for our bikes, and then, for pancakes and sausages.
Joel receives a Bike2Power LightCharge ultra light dual-mode charger (your choice of hub or rim dynamo version).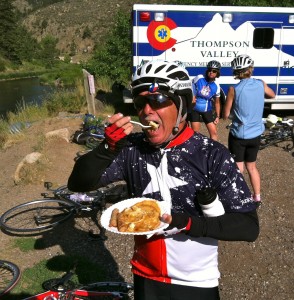 Runner-Up – @aaronthestrong, our first entry. It is hard being first. Excellent composition, awesome mug, and, of course, coffee = bike magic.
Aaron receives a Hydrapak Softflask, Injinji Socks, and $35 Road ID gift card.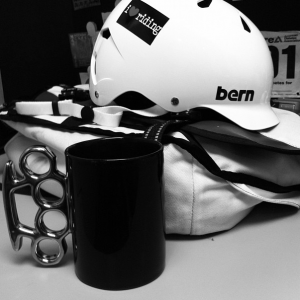 Third Place – "G" gets third place with his "special breakfast", because just reading about it made us hungry.  (G's third place winning breakfast explanation can be found in the comments of the contest post.)
G receives a GU Energy pack (including Roctane Ultra Endurance Energy Drink and Chocolate Smoothie Recovery Brew), and Hydrapak water bottle.
Once again we'd like to thank our sponsors, Bike2Power, Hydrapak, Injinji, Road ID, and GU Energy pack.