3 Things Road Cyclists Should Have on Their Feet
This is the most passionate cycling tip post I've ever put up on this website.  There's a lot of stuff I might suggest, but if there were one thing I felt you absolutely must follow….it's this.  Well, actually 3 things.
All road cyclists should put these 3 things on their feet, and here's why:
Boa Retention System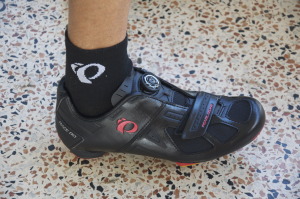 I was recently sent a pair of Pearl Izumi Race RD III cycling shoes and now that I've tried the Boa tightening system, there's no going back.  I freaking love the shoes and I love how this works.  No more ratcheting for the right fit.  No more messing with loosening things after the ride.
With an easy turn of the knob, the shoes tighten up.  With a simple pull up of the knob the tongue comes up and your foot comes out so nicely.  My last two pair of cycling shoes have been pretty darn good, but now I'm in love. (Oh, and it doesn't hurt to wear some Pearl Izumi Attack socks inside the shoes as well)
Sure, other cycling shoe companies use the Boa System, but I'm partial to Pearl Izumi.
Custom Insoles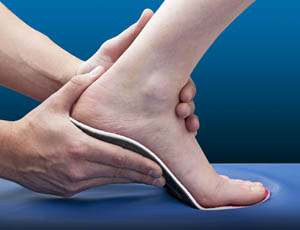 If you're riding with the insoles that came with your shoes…..change them right now.  No matter how much you paid for those shoes, they sold them to you with a basic insole.  Sole makes a good custom insoles that you warm up in the oven and fit to your foot.  But what's even better is getting a Foot Balance custom insoles or one by a similar company.  This is what I ride with.
Of course, getting custom molded cycling shoes would be even better….but if you're not ready to dish out the big dollars, this is the way to go.
Just like getting a professional bike fit will help customize your bike to your body, a custom insoles will help mold your shoe to your foot.
Antislip Cleats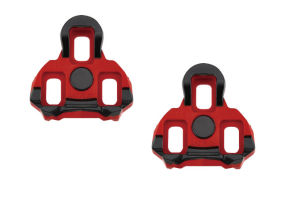 Even if you only walk from your house to the road in front to begin your ride, I say getting Antislip cleats is a must for all road cyclists.  You know that feeling like you're walking on a skating rink as you carry your bike down the stairs?  Well, I sure do….and using antislip cleats makes it feel like you've got suction cups on the bottom of your shoes.
I don't know why they even sell cleats without antislip….they all should have it.
If you don't have all three of these on your feet, go do it now…..then come back and tell me how awesome it feels.