Loving the Commute: Edition #3
This is Edition three of a series on bicycle commuting by guest contributor, Aaron Madrid. These posts are all about Aaron's experiences as a newcomer to commuting, and he's here to share it with you.  We're hoping this series will encourage you to become a commuter yourself?  Be sure to check out the previous editions of Loving the Commute as well.
Loving the Commute: Gear
by Aaron Madrid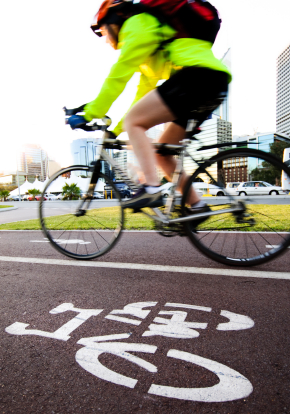 I love my lycra as much as the next guy.  To me a nice kit says confidence, dedication, pride, and style.  Unfortunately, to the 30 or 40 cubicles I pass in the morning after my commute on the way to our office locker-room, I think my kits say something else entirely.  For a good month or two I would strut my stuff and "peacock" my way through the maze of desks to change into my work attire.  I didn't care what anyone thought, I was proud of myself for my accomplishments. (Biking to work was one of the first goals I set for myself when I started cycling.) I wanted everyone who looked at me to know that I was a cyclist, and not only a cyclist, but one that just road all the way to work.  Most people balk at the idea of physical activity before work in the morning, and if they don't balk at that they certainly balk at my skin tight outfits.  What can I say; I enjoy eliciting a reaction from people.  I joke that I quit wearing my kits on my commute to be kind to those tired of staring at my super hot calves, but in all honesty most of the gear I am about to talk about came from a desire to have to carry less in my bag.
Depending on how hard you like to push or how far you travel on your commute, some of this gear might not be the right stuff for you.  After all, you don't want to sit around in sweaty clothes all day!  The following advice is based on my commute of 5-10 miles.  Obviously everyone has their own opinions of what makes for good commuting gear, but I think I have assembled a quality list of essentials that everyone will be able to appreciate.  I have also taken in to account that right now in lots of parts of the world there is a bit of a nip in the air and included some great cold weather commuting gear.
First off, safety should be the most important thing to any cyclist, especially a commuter.  As I have mentioned in previous editions of this series, commuting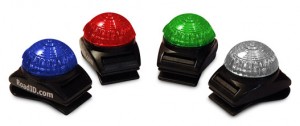 requires a different state of mind.  You typically have to be aware of more of what is going on around you than normal.  That doesn't mean that there aren't things you can do to help out others be more aware of you.  To start, I knew that I needed some flashing lights on my bike to help draw some attention, especially on those early winter mornings when you might be riding in low light conditions.  I did quite a bit of research on lighting before settling on a set up that I felt was both affordable and effective.  Beneath my saddle I have attached a beautiful, bright blue Firefly Supernova from the awesome folks over at RoadID.com.  RoadID sells multiple types of attachments for the Firefly so that it can be worn on your person, attached to the handlebars, or the seat post.  This small light is hardly noticeable when not turned on and completely unavoidable when flashing.  At an incredible $12.99 it was hard to beat, especially with its long lasting battery. A Firefly in the front and in the back and you won't be missed.
We've made sure everyone can see you, but what about physically protecting yourself on a commute?  Commuter helmets are truly something to behold. Without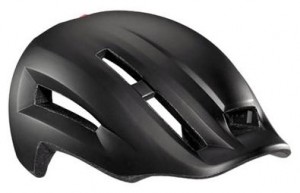 a concern for weight, most commuter helms tend to be almost more fashionable than anything else.  Lazer Helmets offers a variety of models for the safety conscious or style conscious commuter that I found to my liking.  As we all know, I just became a father…so I fall in the safety conscious category.  That is why I opted for the Urbanize commuter helmet from Lazer.  These helmets have an odd look, to say the least.  In all honesty, I don't know that I will ever really get over how goofy I think they look, however, it is incredibly comfortable.  The real highlights of this model are the headlamp and taillight that are built into the helmet. Being able to have this extra light really adds an extra layer of security and comfort as you ride.  The helmet is lightweight for its size (which feels larger than a normal cycling helmet) and the Rollsys sizing controls built in to the helmet are truly revolutionary.  The helmet also has a bit of a bill to help keep the elements from dripping onto your glasses as you ride.  As an added bonus Lazer sells a fantastic winter padding insert for their helmets that doesn't change the fit of the helmet at all, but greatly reduces the cold whistling through those vents.  For a bald guy, this was a giant bonus for me, and if you have experience with trying to layer hats under your helmet in cold weather you will certainly appreciate this as well.
Layers are incredibly important to riding in cold weather.  As the temperatures began to drop I decided to invest in some quality winter cycling gear.  Pear Izumi was my choice for leg warmers as I could find them at my local Dicks Sporting Goods, which made for an easier acquisition for me as my local bike shops don't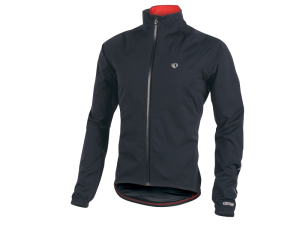 carry much in the way of apparel.  Legwarmers are essentially exactly what you would think.  They are essentially just the legs of a pair of thermal pants that you put on as a base layer.  Mine have a sort of felt lining but remain extremely light and are great at moisture wicking to ensure you don't overheat, or sweat too much then freeze at a stop light.  While Pearl Izumi and other companies also offer arm warmers that work similarly, I opted for standard moisture wicking long sleep base layer shirt like those offered from UnderArmour.  These shirts can be kept on throughout the day so you can just wear another shirt or two over the top to again reduce the amount of clothes you have to bring with you to change in to.  I also invested in a Pearl Izumi Quest Barrier jacket, which turned out to be invaluable. If you spend any money to winterize your commute, this is an item to do so on.  The jacket is almost completely windproof, but still amazingly breathable.  The jacket is made of a stretchable material like a jersey with wrist cuffs that come up slightly more than a normal jacket to ensure wind doesn't whip up your sleeves.  In addition the jacket has the beloved triple pocket in the back to store your goodies and extra gloves as well as one with a zipper.  Like most cycling gear the jacket also has a good amount of reflective striping to help keep you visible without being excessive.  The jacket has a removable hood and the bottom of the jacket in the back buttons up inside of itself to make it look a little less cycling and a little more jacket.
But wait, I am still just standing around in my leg warmers!  Never fear…I always bike in pants…or shorts…or bibs.  I find that a well fitting pair of jeans can be rolled up a bit to keep out of the chain and keep you perfectly warm when combined with some leg warmers and wool socks.  Then there is the subject of shoes.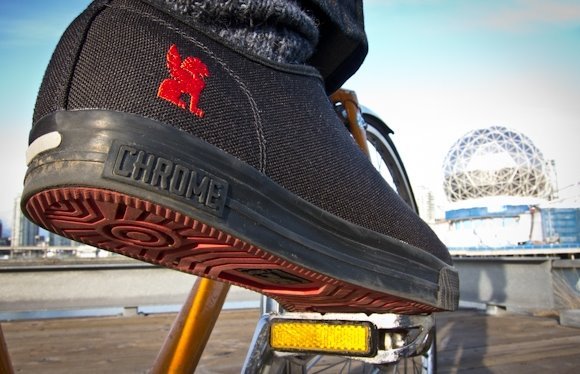 For Christmas this year I received some fantastic Chrome gear.  Chrome is a company that was founded to support bike messengers, by bike messengers.  They only have stores in New York City, San Francisco, and recently Chicago (though you can shop with them online).  I hope to do a feature on some of their amazing business practices and support of the cycling community at some point in the near future.  Once I made the switch to clips and cleats I swore I would never go back.  However, the first pair of shoes and pedals I bought were straight road.  I still love them, but for a commute they just become annoying, fast. Carrying a change of shoes in my bag made it nearly impossible to get everything I needed, even after changing some of my layers around.  Enter Chrome's Kursk Pro.  For the fashion and functionally minded commuter these shoes are the tops.  The shoe looks like a pair of low-top Converse Chuck Taylors. Unlike Chuck Taylors, the Kursk Pro is constructed from a heavy duty canvas type material that is much more resistant to the weather.  The sole of the shoe is constructed from an amazingly slip-resistant red rubber that has not failed me yet.  The real win with these shoes is that they have a recessed SPD cleat, like with Mountain Biking shoes or some offerings from other companies like Vans.  The front half of the shoe is firm like a standard road shoe, while the back half is as comfortable as the aforementioned Converse.  I haven't taken them off since Christmas, wearing them through snow, rain, on the bike and off.  They slip in and out of the pedals with ease while making for a classy shoe you can keep on at work.  This company has blown my mind with their mission and their products alike. Look for more on Chrome in the future.
Commuting is serious business, and commuting in cold weather is even less of a joke.  I realize that this post might have sounded like a large commercial for several of these companies, but if you are like me, you don't want to waste time purchasing less than exactly what you need.  Nothing is more frustrating than investing in something as important as this only to discover that you have been mislead.  Like I said before, there are always other options and opinions on what works best, this is just my experience.
I would love to hear some of your recommendations for things that keep you safe and warm on your commutes in the comments.  Be sure to tune in to the next edition of Loving the Commute when I take you out on the bike with me for my commute to work…I almost get run over on camera (to music)!  As always, thanks for reading and enjoy your ride!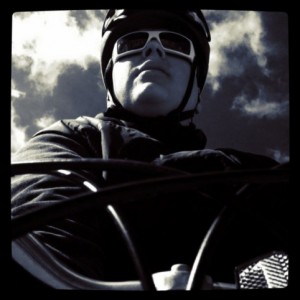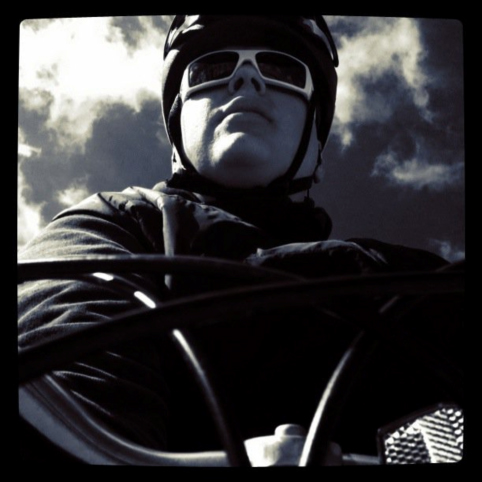 Aaron Madrid lives in Lafayette, Indiana and is a bike lover and cycling commuter.  A lifetime geek he now spends his time with his family or out riding his bike…occasionaly finding time to read comic books and play video games. You can read his previous guest posts on Loving the Bike, "A Self Proclaimed Geek Takes on Cycling", "#bikeschool: Bike Prices" and the Loving the Commute Series. Also be sure to find him on Twitter (@Aaronthestrong) or at www.GuerrillaGeek.com.