Open Yourself Up to Emotion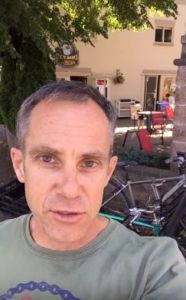 A couple of weeks ago I published an articled called "My F'd Up Life in Paradise"…..and boy did that ever blow the doors wide open over here on the website.
I've always been one who's been pretty open and have shared both the good and the bad in my life.  It's honestly been one of the major keys to success and why Loving the Bike has been able to find its niche in the world of cycling websites.
But I guess it's been a while since I really opened up, and in that post I realized how much impact being open has on the people around me.  The response was beautiful and amazing, and today it got me thinking more about it….so I put together this short little video to speak more to this subject.
[youtuber youtube='http://www.youtube.com/watch?v=F740NuXz5A0′]