Achieving Greatness Means Taking Risks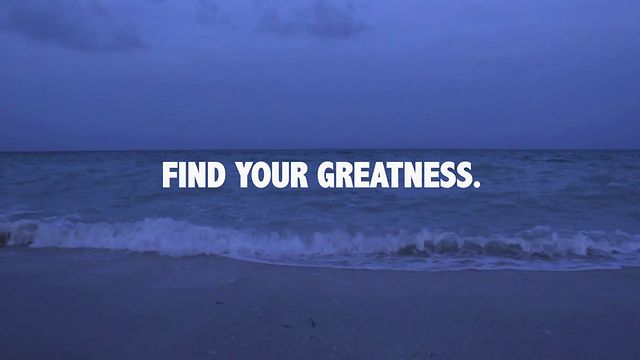 Greatness doesn't come easily.
In order to achieve something BIG, one must take a risk.
Success doesn't come knocking on our door, we must go after it and going after it means choosing an uncommon path. Gaby Douglas won Gold because she took a risk and moved in with a foster family to live close to an awesome coach. Taking risks can be hard, but are worth it in the end.
Ordinary people do ordinary things, therefore have ordinary results.  We all have different dreams, desires, and passions in life.  Being ordinary may be all that a person desires, and that is acceptable.  Some people want to be famous and see their name in lights. Others want to do something that no one else thinks is possible, like climbing the tallest mountain or swimming across an ocean. Some are born with scientific brains that are constantly thinking of new inventions.  We are all born with different genes and gifts, but what we do with them is what makes the difference.  
Taking a risk means taking a chance.  A risk can be a gamble, you may win or you may lose, but if you don't take the risk, you have already lost. Laura Dekker is the youngest person to sail the world alone.  There was no guarantee that she would be successful in her endeavor, but that didn't stop her from trying. The local authorities even tried to stop her because they felt it wasn't safe for a 14 year old girl to sail alone. Laura Dekker's risk made headlines.  The entire world would be watching to see if she would fail.  She proved everyone wrong and achieved greatness.
Taking risks can be scary.  Many people fear failing so much that they don't even try.  Even in failure, we become successful in other ways.  Failure gives us experience that we may not otherwise have. Failure gives us motivation to try harder the next time or try new ways of doing things.  Failure can also give you confidence because even if you didn't succeed the first time, you realize that you can eventually do something with more work and dedication. 
The only way to achieve great things is to be willing to take risks.  You have to be willing to fail in order to succeed.  Success doesn't come easily and may include many failures along the way.  The failures are only experiences that lead to achieving great things!  #MakeitHappen
– Summer