I Believe in the Sand Beneath my Toes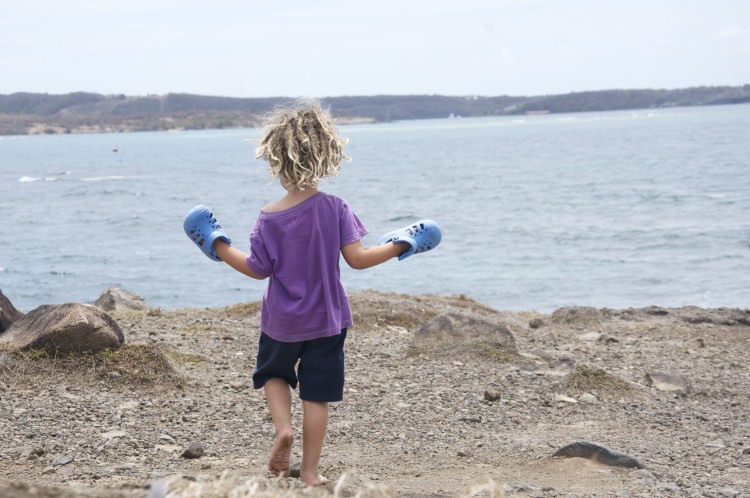 Call it manifesting your own dreams, or just simply going to where your soul knows you need to be.  Whatever the reason, I absolutely know that I was meant to have the sand beneath my feet.
Growing up in the Canadian Province of Saskatchewan, I was able to plant my toes in the sand……but only for a couple of months a year.  Even in Austin, where the weather was significantly better, my feet were covered with socks for part of each year.
Here in Grenada, the only time my feet get covered is when it's with cycling socks.  Otherwise, it's either bare feet or sandals.  Oh, and lots and lots of sand.
"I believe in the sand beneath my toes, the beach gives a feeling.  An earthy feeling."

– Lyrics from Semi-Charmed Life, by Third Eye Blind
My kids totally follow in their dad's footprints in the sand.  In fact, my youngest is always in bare feet.  No matter the terrain, no matter where he's going.  Every so often we put shoes on him when walking on surfaces that might hurt his feet…..but that only lasts for a couple of seconds.  He's a barefoot Rasta man, and there's no convincing him that he should wear shoes.  To be honest, I love the fact that he prefers it that way.
Going barefoot provides a connection to the earth that just isn't possible any other way.
What were you destined to do?  Where were you destined to be?  What are you doing to get there?
#MakeitHappen