Make it Happen Monday: The Tambo Way
I really do believe that the more you worry about something, the more problems you encounter.  Although I try to fight it, I was born a worrier and struggle with letting it go each and every day.  But the more life I live, the more I realize that if you do not let worry into your thoughts, you are much better off.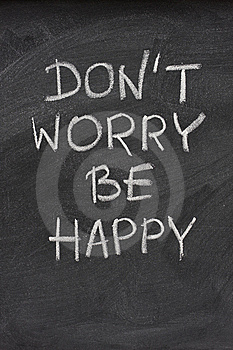 I've read enough wisdom books to know that they all tell you that worrying is of no use because most of the time we worry about things that never happen anyway, or we worry about things that we have no control over.  Worrying really is useless……but how come I can't take it out of my life?
There is a guy I knew back in my Caribbean days.  His name was Tambo and he was a Rasta Man who helped me with the kayak tours.  Rasta people have a history of not worrying about anything and just being happy with the moment.  Just looking at Tambo, you could tell he wasn't a worrier.  When we towed the kayaks behind his boat I always worried about something falling off, or the kayaks breaking apart from one another.  Did I connect and set everything up okay?  Sometimes it happens.  When Tambo did it, he just threw it together with no thought and it always worked out for him.  The Tambo way definitely ruled.
Trust me on this one.  If you could do a scientific experiment on worrying, you would see that it has no use.  Things are going to happen whether you worry about them or not.  You'll spend time worrying about things that never transpire.  Things may or may not happen, but I am of the belief that if you focus your worry mind on it, there is a greater chance that something will happen.  Remember that song from like 25 years ago….."Don't Worry, Be Happy"?  Well it was an annoying song, but it sent out a great message.
"Do not anticipate trouble or worry about what may never happen.  Keep in the sunlight." 

– Benjamin Franklin