#MakeitHappen Advice from Summer Moak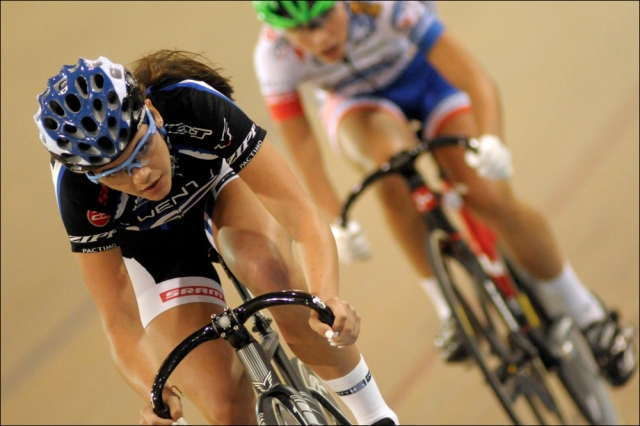 Sometimes it feels as though we aren't making much progress with our training.  If you train day after day, and don't immediately see HUGE gains, it can be somewhat discouraging.
That is sort of how my 2015 road racing season has been thus far.  I have been trying to transition from the women's cat 3/4 into the pro peloton, and what a difficult transition it has been.
There have been many highs and lows, and several times when I've questioned my progress. But in order to get better, faster, and stronger, we have to keep challenging/pushing ourselves.
In order to be fast, you have to race with fast people – even if it means they drop you.  Let's just face it, no one likes getting dropped, especially when they are used to winning.  I'm very fortunate in that I have a great mentors around me who continue to encourage and teach me about the long process of development.
The races that I thought were failures, were actually the ones that taught me the most.  This is all just part of the process of becoming the best athlete we can be and it doesn't come overnight. These pro's didn't just wake up pro's, they have many years of solid training under their belt.
It takes a lot of hard work, suffering, dedication, and determination to never give up on our goals!!!
Photo c/o usacycling.org.
Summer Moak is a 15 year old cyclist who races for Team Twenty16 Pro Cycling and K-Edge/ Felt Cyclocross team.