Pedal Away the Funk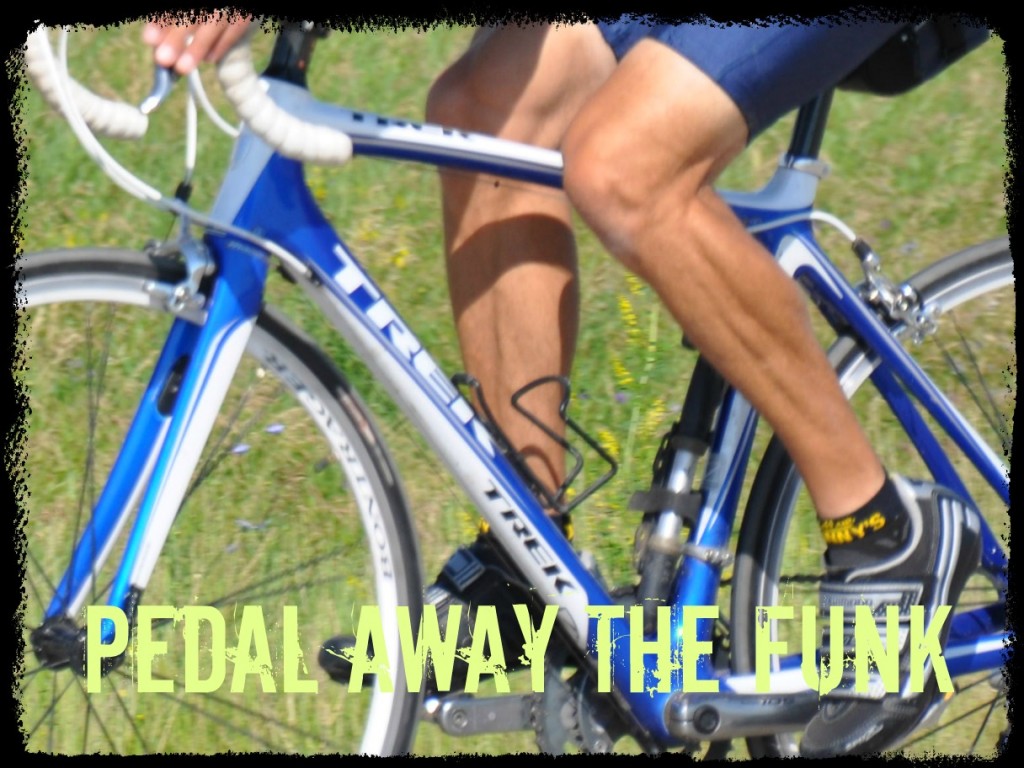 On and off for the past month (maybe more) I've been in a bit of a funk, and if it wasn't for the bike I'm not sure what sort of state I would currently be in.  It's all be based on some self-induced stress, and the resulting condition has been a clouded mind and slight lack of spark.
But because I've been able to consistently get out on my bike, I have been able to put the world away for a portion of most days…losing myself and finding myself while out for a ride.  It really has been my saviour and allowed me to keep from falling into a major funk.  The bike allows me to take a break from reality, clear my mind, and re-generate my soul.  I can't think of anything else that I can lean on to do all of this plus condition my body, all at the same time.
I've been pedaling myself out of the funk, but then jumping right back into it.  It's a vicious circle that I need to get out of, but I'm thankful for my bike and it's ability to keep dragging the funk out each time.
It's Monday….well, actually it is Make it Happen Monday.  Each week and each day brings with it new opportunities and a clean slate to create anything you desire.  If you've been in a funk like I have, today is the day to take things by the handlebars and pedal your way out.
If you are at work and not able to just put the world aside for a minute and get out on your bike, here is what I recommend.  I want you to go right now and talk to your boss….tell him you need to take a personal day and that you will come back to work being more productive and amazing than if you stay where you are for the rest of the day.  Tell the boss that Dr. Lovingthebike prescribed for you to do this….doctor's orders.
Go home, get on your bike and ride.  No agenda.  No distance or average time in mind.  Just ride.  Go as far as you need to go in order to blow out all the funk inside you.  This is a total win-win-win remedy that will make you, your boss and fellow employees, and your Family feel better.
The doctor is out….on his bike.