5 Seconds to Greatness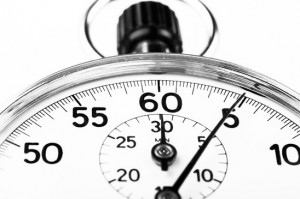 Want to know a little secret to creating greatness in your life?  Initiate, don't Hesitate.
How many times do you find yourself all psyched up and motivated from something you've read or heard….but then let the moment pass you by?  You're not alone, because this is something that happens all the time.  But why?
It may sound extreme, but I've heard that if you don't initially act on something within 5 seconds then odds are you'll never do anything about it.  Five Seconds…..not much time.  But in those 5 seconds you can achieve Greatness.
Do me a favor….actually, do me two favors.  The next time you get excited about something, act immediately.  Secondly, don't go around saying things like, "I'd sure like to…. or "One day I'm going to….."  Don't talk about it, Do It.
1Love.  Enjoy Your Ride.
Make It Happen.