Extraordinary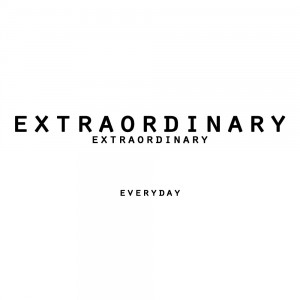 It doesn't matter if you're a cycling competitor, commuter, or just plain like to ride a bike….if you're Loving the Bike then I think you're cool for many reasons. Cool because you're doing something for your health, the environment, and for the beauty that comes from being on a bike. Odds are that you're also a bicycle advocate as well, and do your part in promoting the general goodness of riding a bike.
In my opinion, I would say that this makes you pretty dang Extraordinary.
As in most areas of life, I think we as humans think of ourselves all too often as Ordinary.  We generally feel that it takes something incredible or amazing to enable us to become Extraordinary. Maybe…but I'm of the opinion that we start off by being Extraordinary.  A few wrong moves or a departure from striving to be the best that we can be, and Ordinary is achieved.
"In 1995, in the middle of our 14,000 mile bike tour of the U.S., I had the thought that, should I die that day, I would have known success – true joy. That's extraordinary.  And I still feel the same way, after 40,000 miles of touring around the world, with the same wonderful woman, and lots of other fun stuff." – Bob Rogers
There are many ways to sum up the Extraordinary-ism that comes from being a cyclist, but I think Bob Rogers does a pretty good job in his quote.  We are cyclists….far from ordinary.  We are Extraordinary.