Get S.T.O.K.E.D. For Your Cycling Goals
Like everything in life, it's a lot simpler to achieve something when you set a goal for yourself and go after it.  I mentioned a simple formula for goal achievement in last week's "Make It Happen Mondays" post: Create a goal, Get excited about it, and Make it Happen….and this week I'm here to tell you how to get STOKED about it.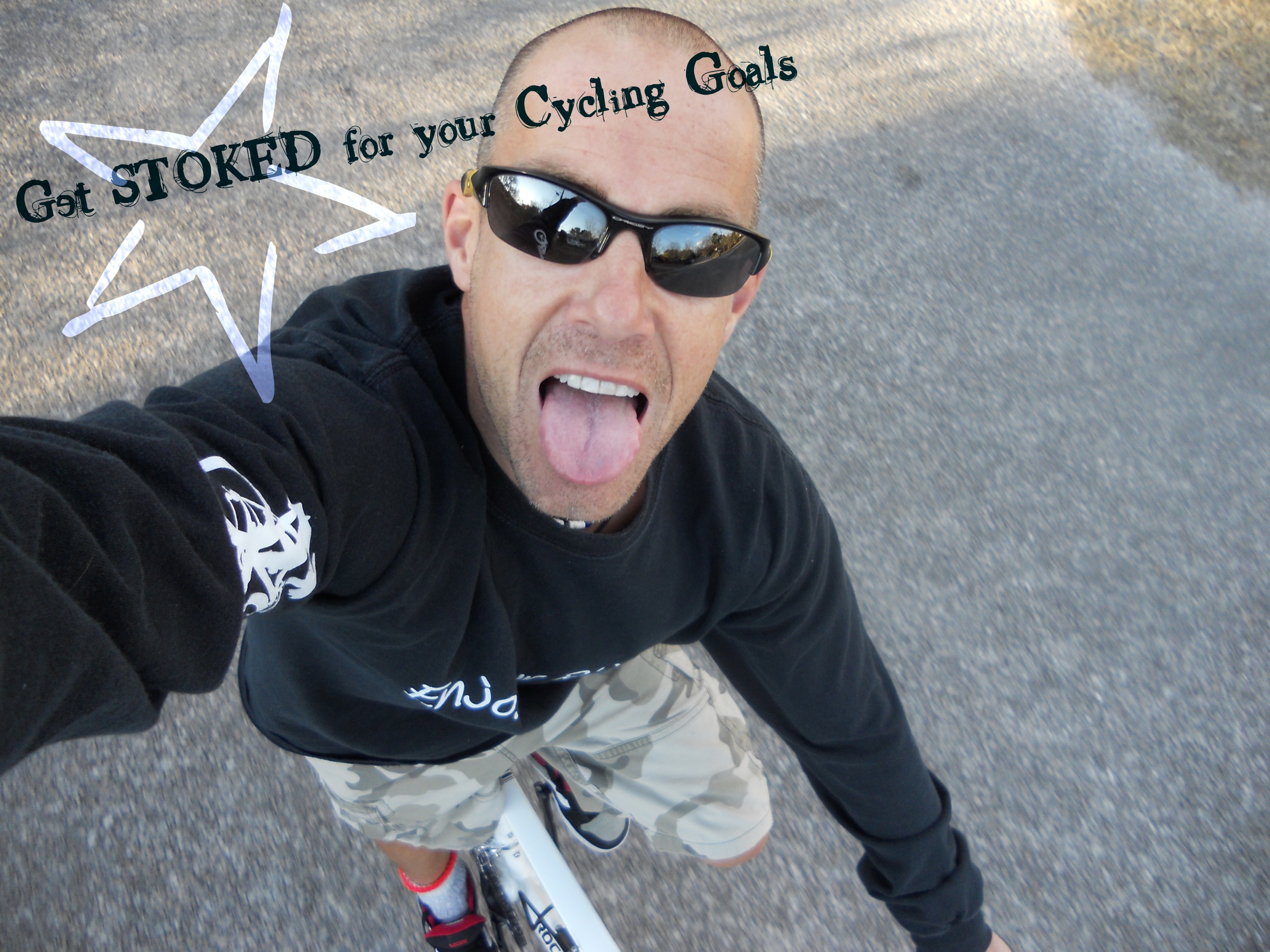 You've all likely heard how goals are supposed to be SMART, right?  Yeah, it's a cute little acronym that tells you to be Specific, Measurable, Attainable, Realistic, and Timely in the goals that you set for yourself.  Good advice, but sometimes being smart is not enough.  We're cyclists…..and to reach our lofty goals, you need to be STOKED:
Specific – Create a goal that contains as much detail as possible.  Know exactly what it is that you're after…see it…believe….taste it.
Tangible – The definition of tangible is "something material or concrete".  For our purposes we use the word tangible to mean a goal that is believable.  If you said that your goal was to win the Tour de France while riding a unicycle…that wouldn't be too tangible now would it?
Optimistic– When you create a goal that is just out of your reach, you need to completely believe in yourself and know 100% that you are capable of achieving it.  Be positive and optimistic, and "don't let any weeds grow in the garden of your mind".
Kind – Kindness is a good thing in any situation, but when it comes to goal setting you need to be kind to yourself and let it happen.  Don't beat yourself up if it doesn't happen right away, or if it takes a few more tries than you were planning on.  Be kind to yourself and keep at it.
Educated – Sometimes you need to educate yourself in order to create a goal, and to achieve it.  Knowledge is Power…..so be sure to know all the facts and what ingredients are required to make it happen.
Determined – You've heard of people achieving things through pure will and determination, right?  It's true, determination is a major factor in reaching your end goal.  Set your mind to it and don't let anything or anyone stop you.
Whatever acronym you use, the biggest thing is to simply set some goals for yourself and your cycling.  I read a motivational poster a long time ago that spoke about goals, and the message has stayed with me ever since:
The world has a habit of making room for those who know where they're going
You know, they also say that writing them down and telling other people about them is a great way to make goals happen.  Feel free to post your cycling goals in the comments section below….and you'll instantly have a whole bunch of people keeping you accountable and helping you make it happen.