My Friends Have Some Wicked Custom Livestrong Bikes
You've all likely seen the beautiful custom bikes that Lance had created for the 2009 race season and the "It's about the Bike Auction", but have you seen these? A few of my friends have their very own custom Livestrong bikes that are just as unique, and wicked cool.
Bike: 2011 Trek Madone 6.9 SSL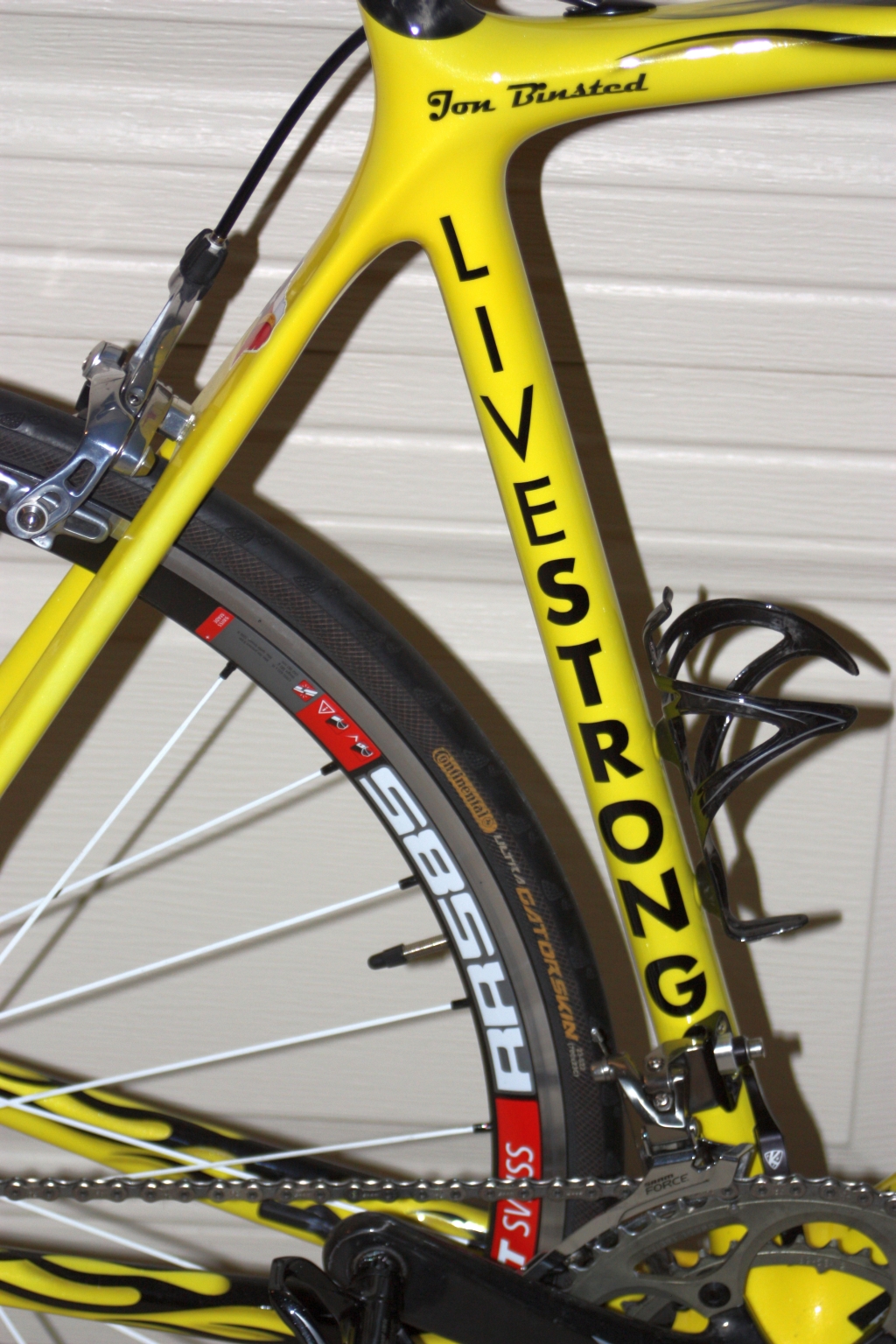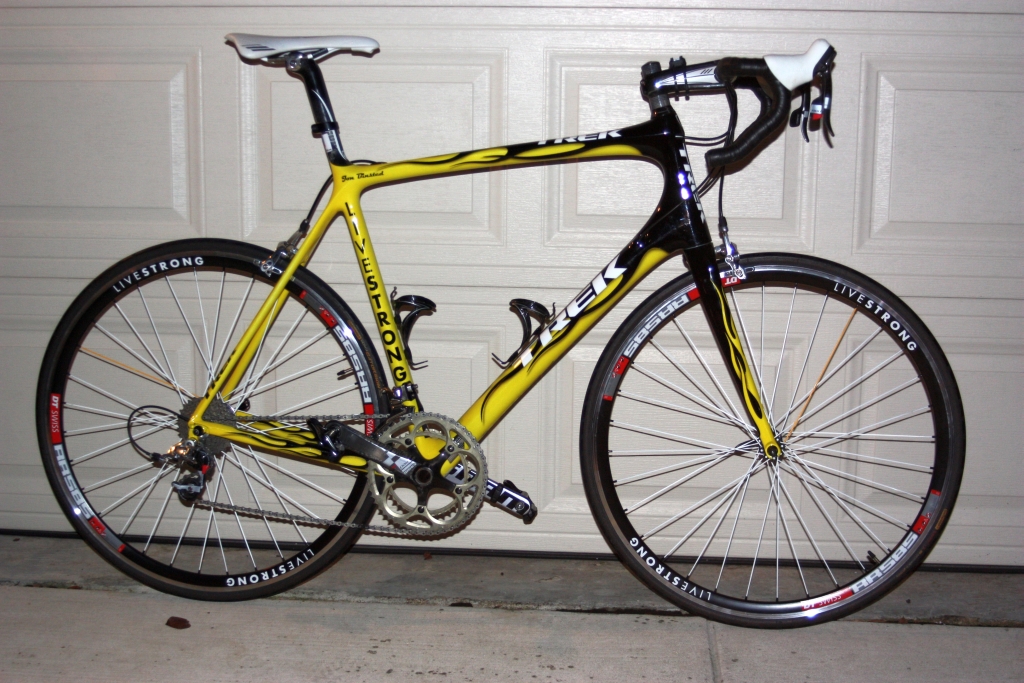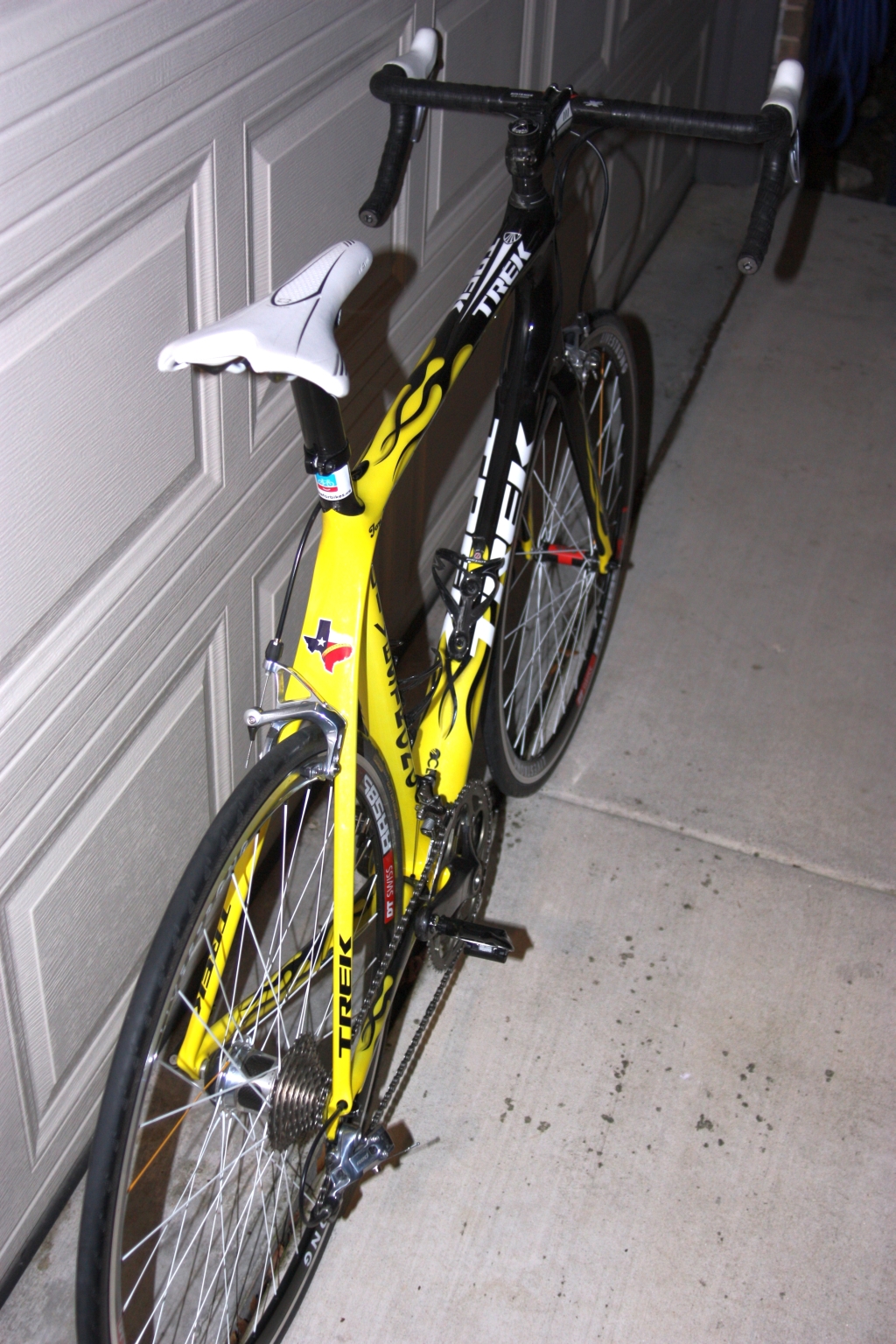 And if that isn't enough, Jon's actually got a second custom Livestrong bike. This one he has retired and has hanging on his wall.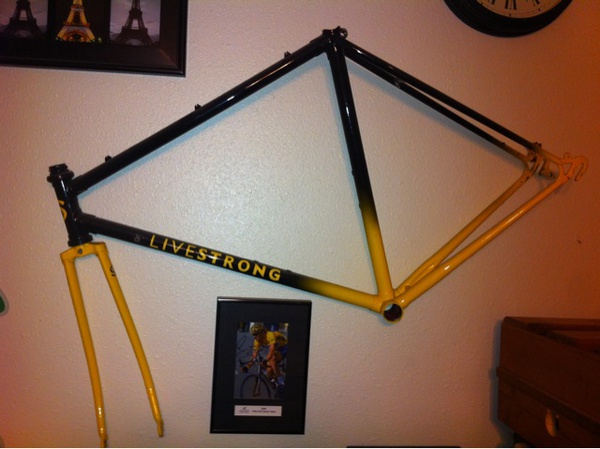 Austin photographer, Chris Gomez, has an awesome custom made Livestrong bike as well. His MashSTRONG bike has got to be the coolest Fixie that you've ever seen, right? This thing is absolutely beautiful and has pretty much become more of a piece of art than a means of transportation for Chris.
Bike: 2009 53 cm Cinelli frame and fork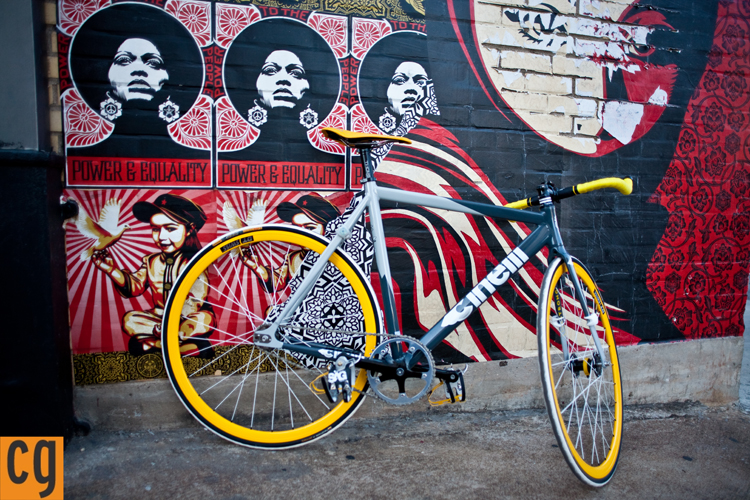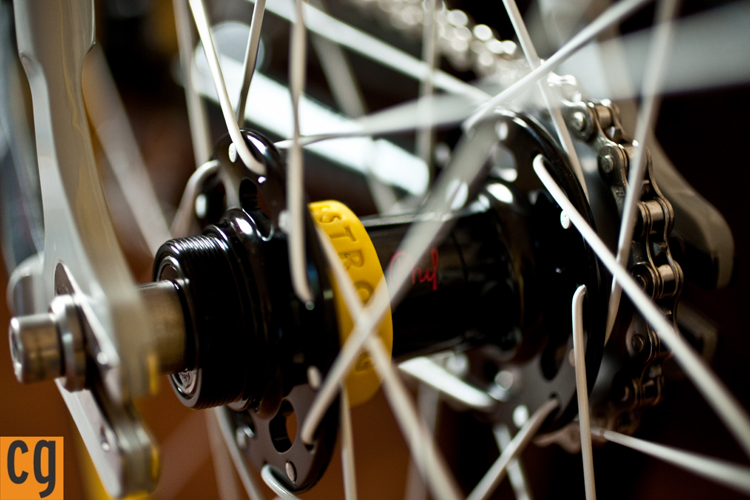 Chris' bike was even signed by the man, himself….and Lance told him "it's a cool bike".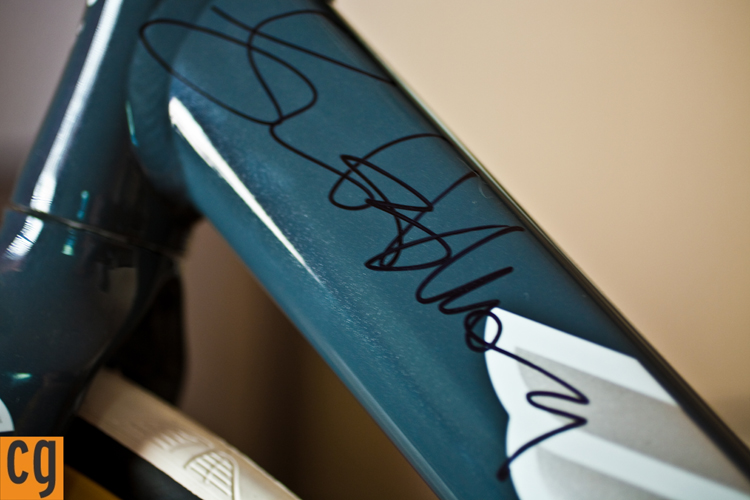 You can read about how this bike came together….Chris explains it all right here.
Matt McGinty (aka @gint32)
Bike: 2009 Trek Madone 6.9 Pro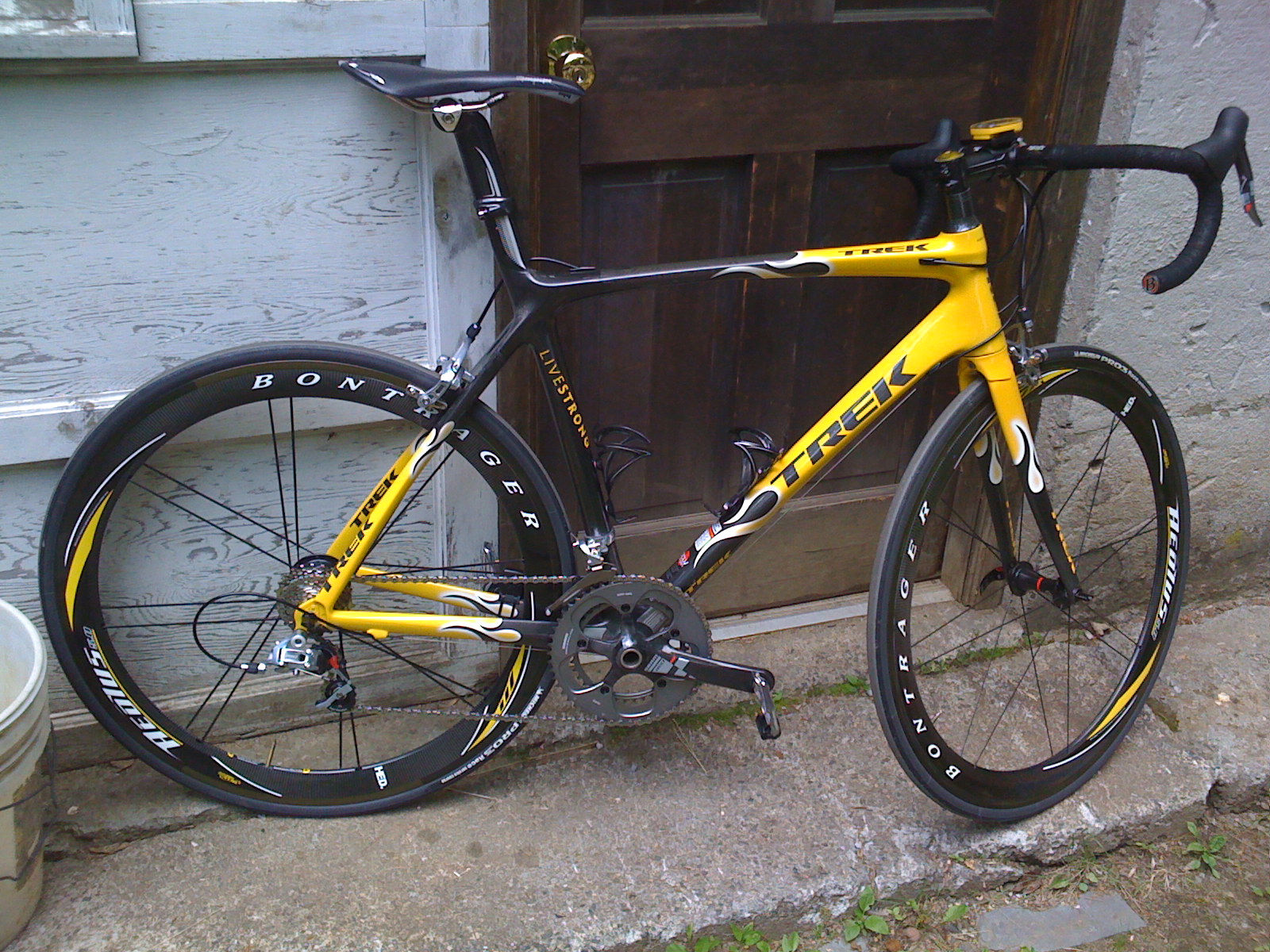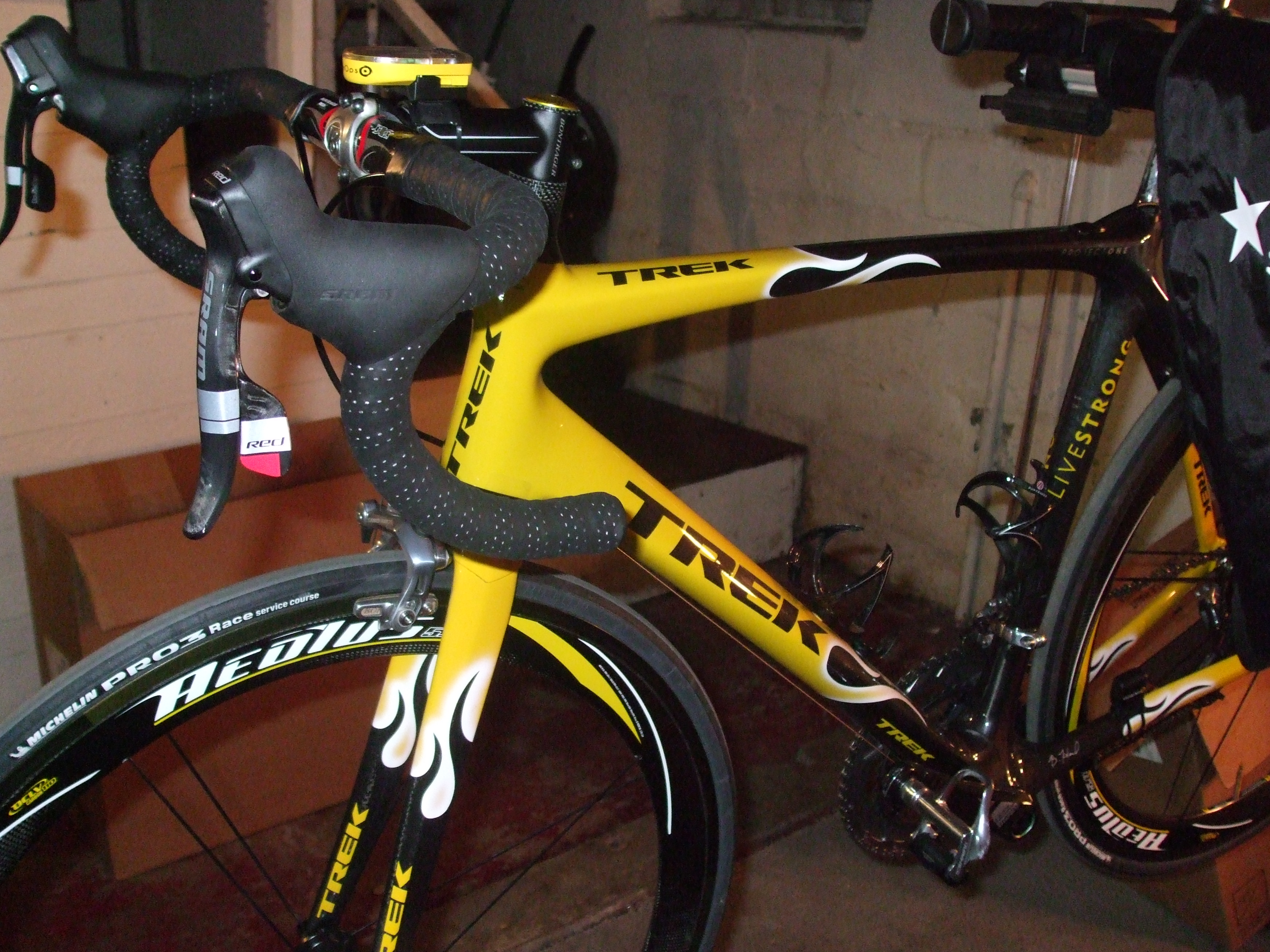 Not to be outdone by Jon, Matt's also got two custom Livestrong Bikes. This one is his Livestrong Unity Bike. Sweet.
Bike: 2011 Trek Madone 6.9 SSL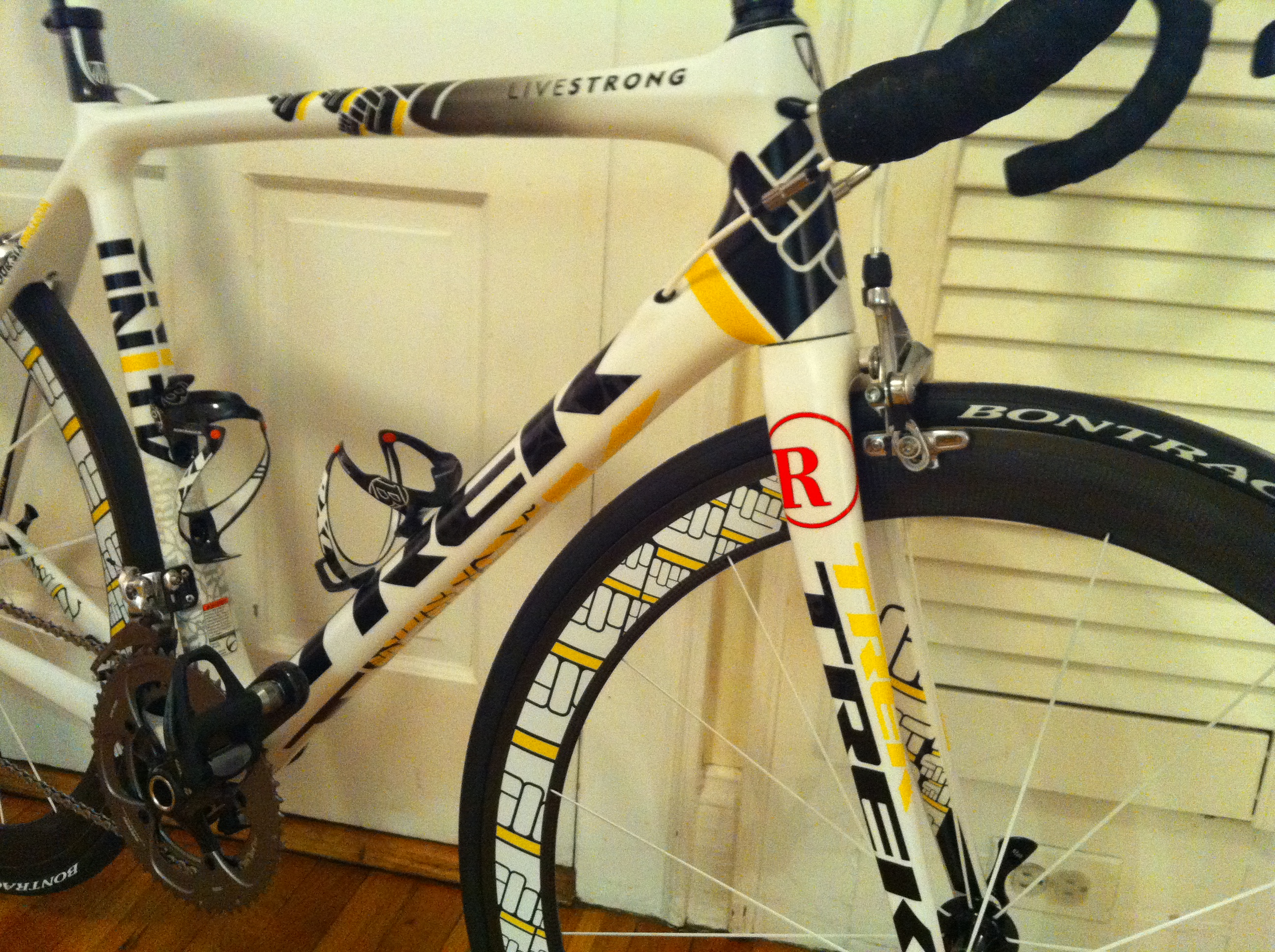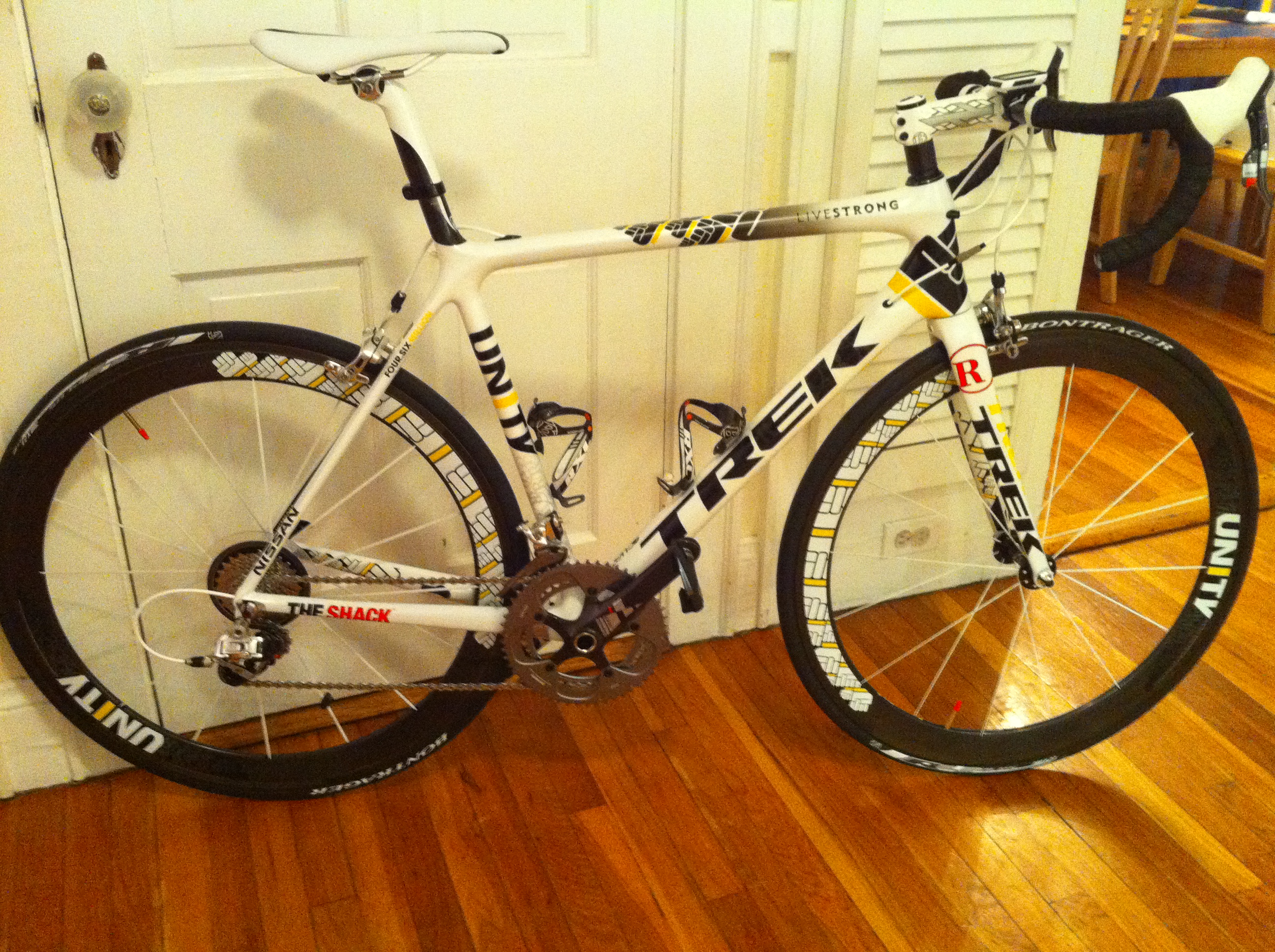 Okay, your turn. Do any of you have, or know of, a custom Livestrong bike? We'd love to see it. Provide a link to the pictures in the comments section below or E-mail us the photos.
If you like what these guys have put together, let them hear about it. Please leave your comments below.