France Would Be Nice Right About Now
As spring gently approaches, I'm sure a lot of us have our minds on all the great places we'd like to get out cycling this next year.  With the 2011 Paris-Nice race taking place this week, it's hard not to fantasize about riding over there.  I know I've caught myself dreaming about it a few times thanks to the wicked pictures my friend Cristi Ruhlman has been sending me.
Cristi has been over there having a great time doing some riding and getting some coverage for Cycle Côte d'Azur, a small and friendly cycle tour company that offers daily rides, weekend trips and training camps in the Côte d'Azur.  I'm going to let the photos do the talking here and see if you start drooling as well.
The photos below are all courtesy of Cristi Ruhlman and include shots from her Cycle Côte d'Azur tour as well as the Aedas Cycle to Cannes (a six day, 1500km ride from London to Cannes).  This weekend they'll be catching the final stage of the 2011 Paris-Nice (an eight-day, 1,307km race which began in Houdan, a small village west of Paris, on Sunday, March 6 and ends in Nice on Sunday, March 13).  Those pictures to come soon.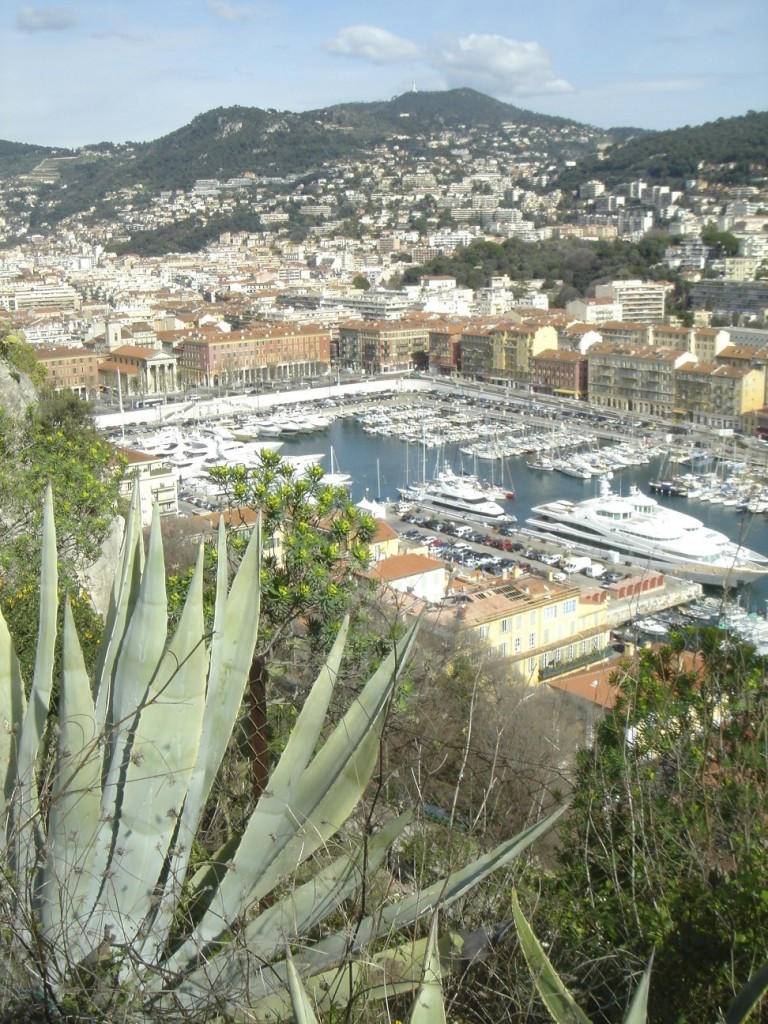 Shots of Nice harbor:  In the final stage of Paris-Nice, riders will come down the hill from right to left into town for the finish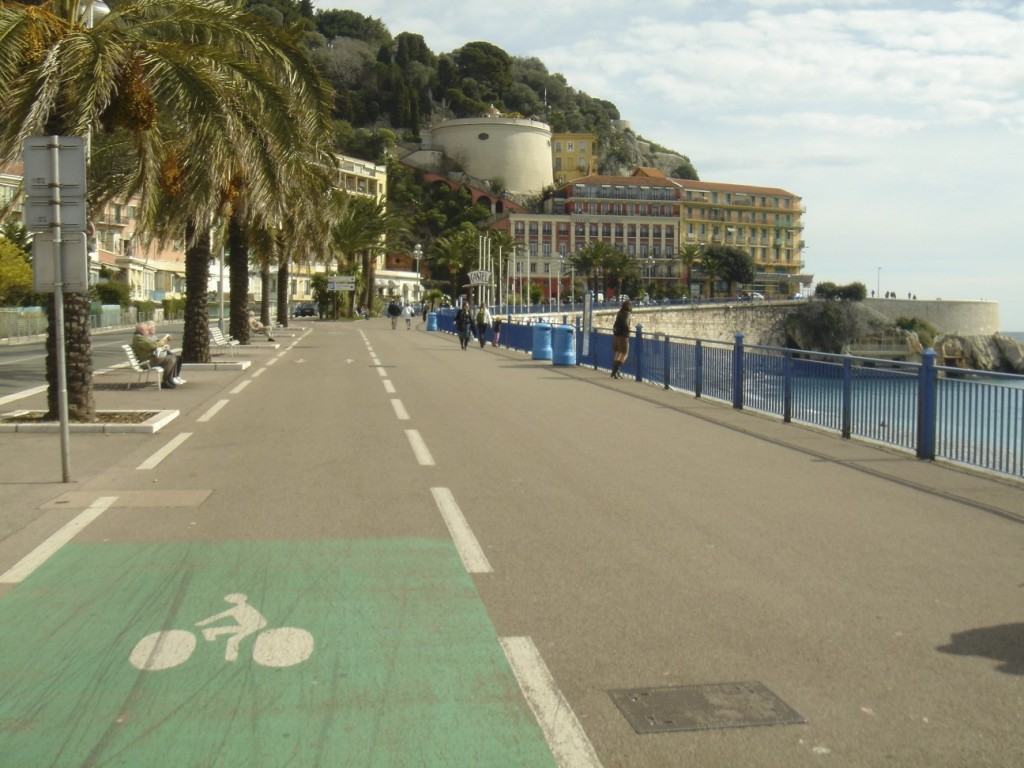 Great bike path all the way from Antibes/Cannes to Nice along the Mediterranean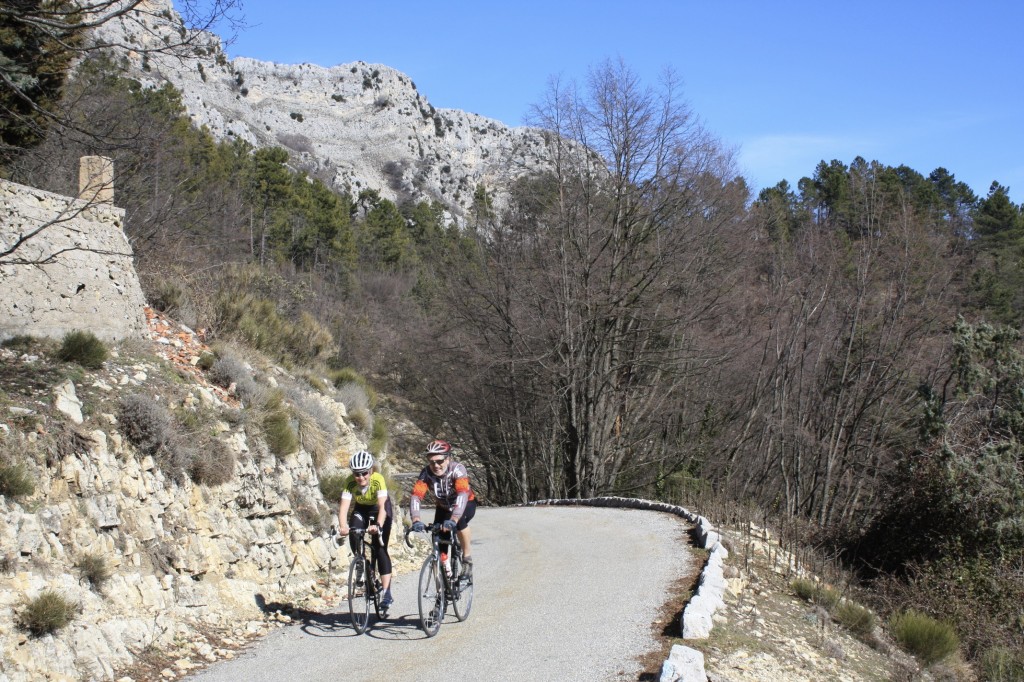 Almost to the top: Col de Madone is a fantastic ride, quite steep in places with the beautiful hanging village of Saint-Agnes perched above as you ride up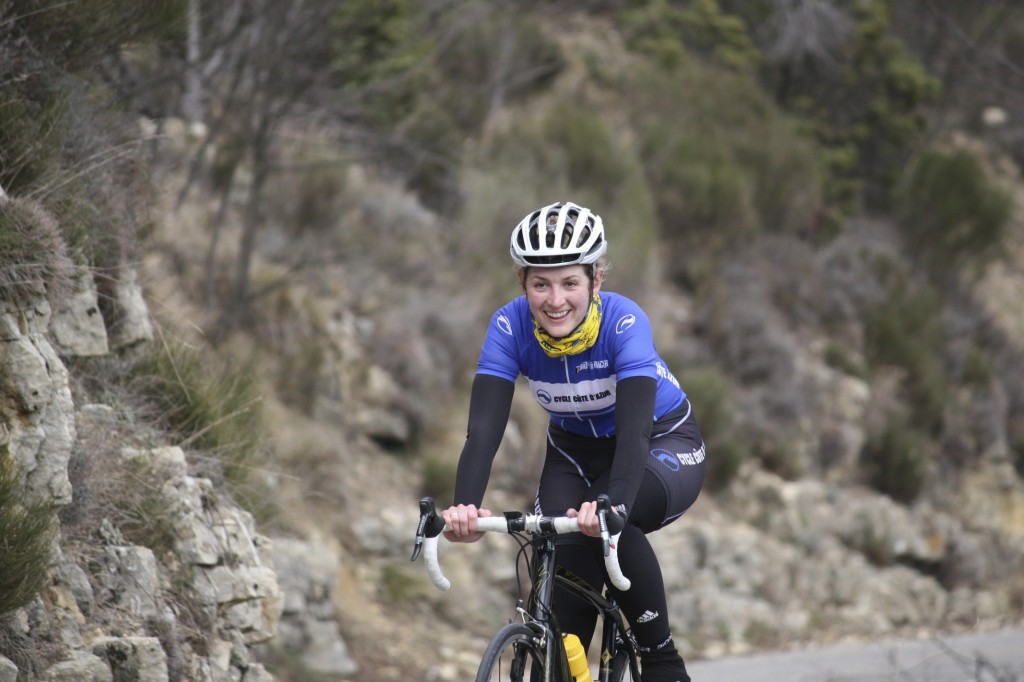 Two-time Olympian and Commonwealth cycling medalist Emma Davies of Cycle Côte d'Azur is Loving the Bike at the top of the Madone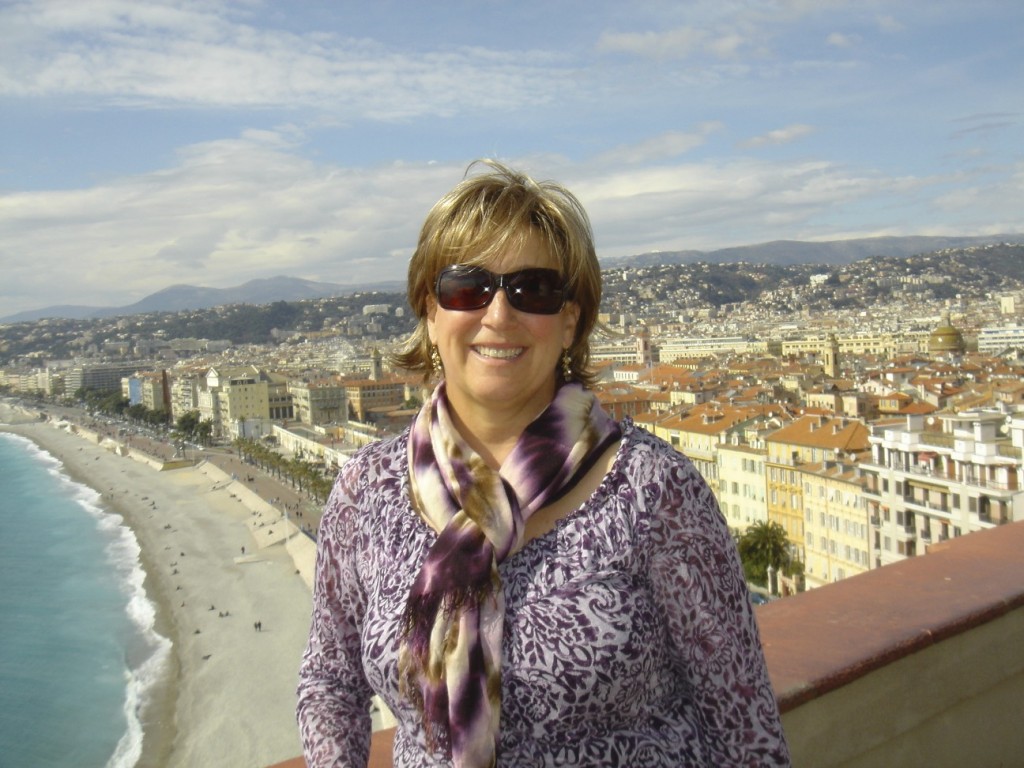 Cristi Ruhlman: High over Nice with spectacular hills of Provence and the Col de Vence in background, and Promenade des Anglais along the coast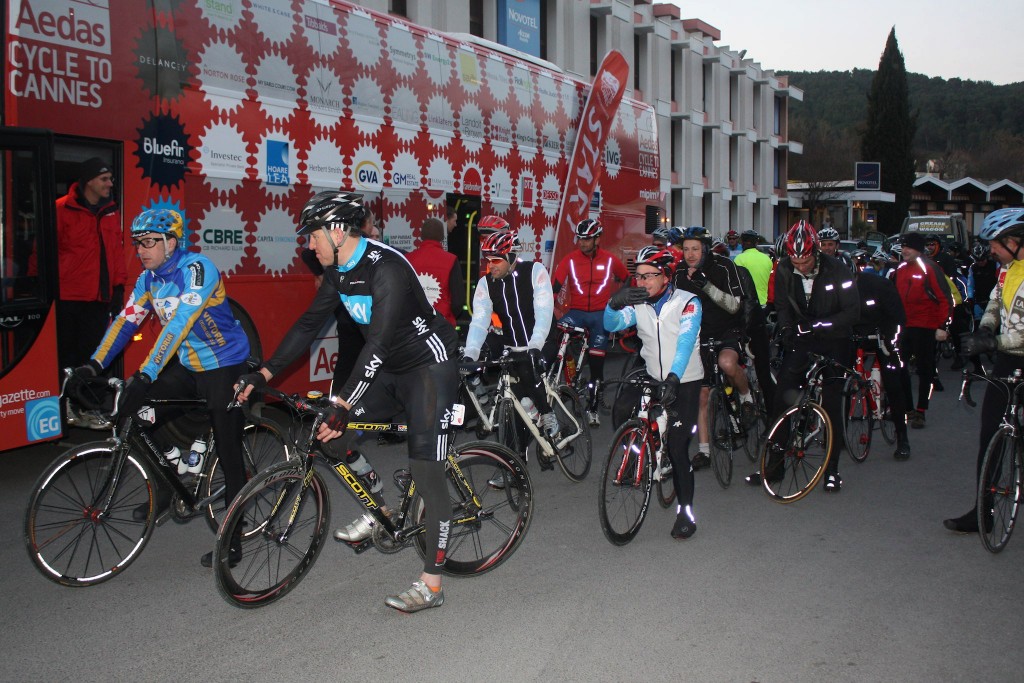 Early start in Aix-en-Provence for the Cycle to Cannes final stage to Cannes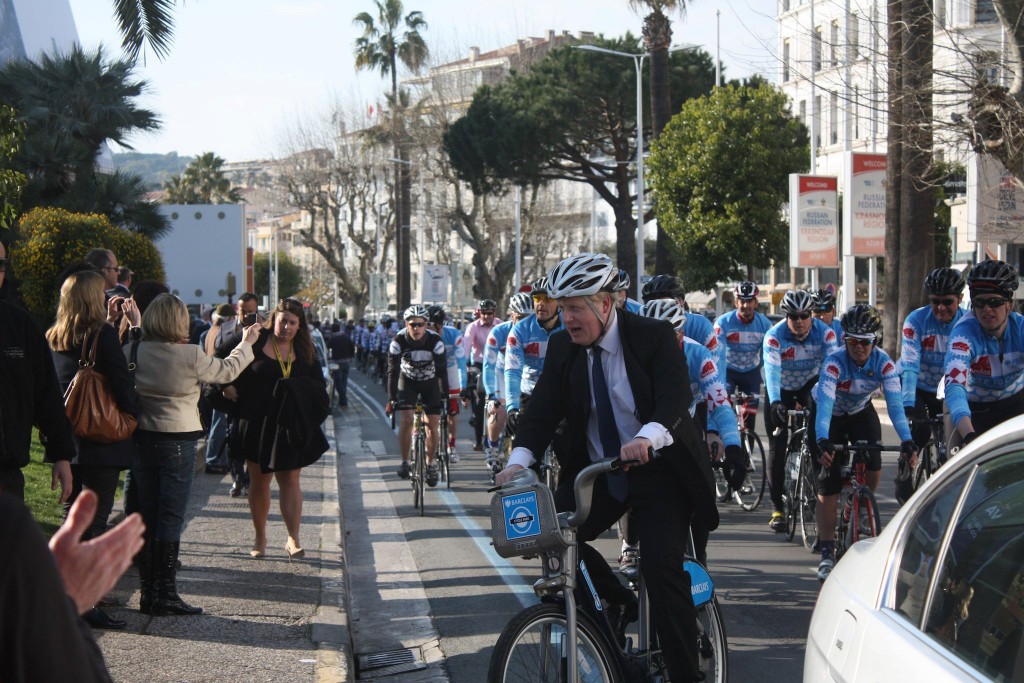 Boris Johnson, mayor of London, riding a London cycle bike the final 3K with the Cycle to Cannes group
Cristi Ruhlman runs the website, Cycling Domestique and always seems to be involved with all the cool cycling stuff.  This is the second time we've included her over at Loving the Bike, and hope to see a whole lot more of her on (and off) the bike.  Check out her other contribution right here.
I know I said I'd let the photos do the talking, but if you'd like to read more about Cristi's week of riding in France, here is her description below:
Nice, France:
I arrived after a long, but uneventful flight from North Carolina to a different world.  I was expecting it to be great–I've been here before; it's just that when you're tired and a bit groggy, you're so much more impressionable. Simply put, it is wonderful to be in Nice.
And since I'd actually been to here before (we stayed over at Steven Roche's hotel last year in Antibes, just on the way between Nice and Cannes), I'd been thinking, "Excellent!  I'll work with 
www.cyclecotedazur.com
, drive the car, relax and it will be fun to see a familiar place."  But truly, this time of year, it is exceptional here.  The flowers are in bloom and the market place is awash with color, there are people from everywhere visiting, but its not crowded, and the temperatures are mild, yet warm in the sun.  In all, it's just perfect for cycling.
And that's just what we've been doing.  Cycling.
We've been out and about Nice and the hills of Provence.  It has been great.  And then, we were asked to come over to join the final stage of the 
Aedas Cycle to Cannes
charity ride from Aix-en-Provence to Cannes.  Which was outstanding as well.
And one of the cool things about the Cycle to Cannes ride, aside from the fantastic scenery, outstanding riders and great weather, was we all were joined by 
Boris Johnson, mayor of London
who rode the final 3K with this group who'd rode from London gathering more than £280,000 for the Aedas charity.
Yesterday (Thursday) we rode the coast through Villefrance-sur-Mer, one of the most gorgeous places in the entire world, and then through Monaco and Menton to the top of the Col de la Madone and back to La Turbie and down the Grand Corniche.
Today we pick up some more riders who are joining us.  We'll do a nice undulating loop around Col de Vence and then down through Tourrettes-sur Loup and down to Antibes and back.  Good ride, but not too crazy.
We'll have more on Sunday, as we're headed up to watch the finish of the Aix-en-Provence to Biot stage of Paris-Nice and the Sunday, we're here in Nice for the big finish down the Promenade des Anglais.
………….but rather than try to improve on mother nature by describing the cycling here, a picture tells a thousand words. So I will let them tell the rest.
Cristi Ruhlman