What is Your Favorite Pro Cyclist Doing This Off Season?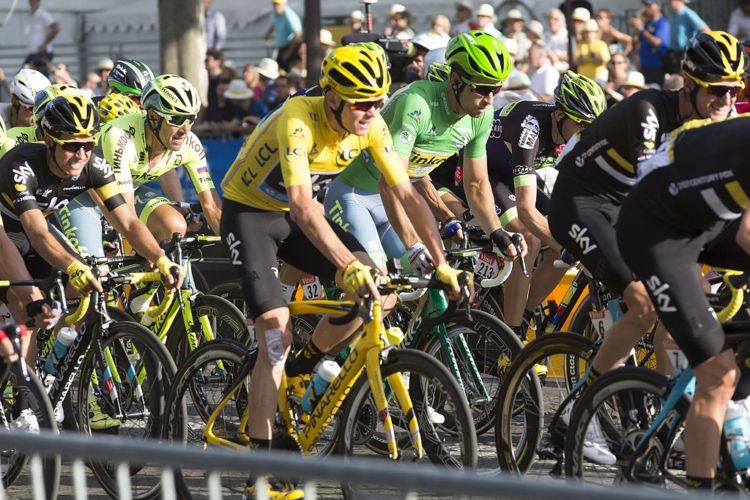 Between November and January of each year, our favorite pro cyclists enjoy what could be defined as the off season…..but how much off time do you think they actually have?
Unfortunately I'm not good buddies with any of the pros, but from what I've read and heard over the years it all depends on a bunch of factors.
Pro cyclists suffer through intense physical and emotional stress during their riding season, and without some kind of time off they would surely burn out.  The typical pro will take at least two to four weeks off usually in November.  This time off might include some mountain bike riding, but generally they will stay away from the road bike.
All good training starts by having a look at where they want to be at some future date.  So depending on what their personal and team goals are, their training will be strategically designed to peak at those most important times.
This year Chris Froome will be the first cyclist to target the Giro/Tour double since Marco Pantani back in 1999.  With a specific and grueling goal like that one, Chris is in for a serious off season of training.
It's also become kind of a thing for pro cyclists to spend some time on a fixie at this period.  They say that this type of riding allows them to focus on a smooth stroke and cadence, and concentrate on where their best power is coming from.
Of course their actual training schedule is very confidential, but it's safe to say that the rest of the off season is full of training in the gym, riding in a warm climate, and sticking pretty close to their in-season diet.
From there, it's all about individuality and what works best for each cyclist.  But from what I've heard, most cyclists recognize the benefits of working on their base foundation.  With a strong base, everything else is more possible.
A while back, we did a Cycling 360 podcast focused on off season training.  If you'd like to learn more about how you should handle this off season, have a list to Tips for Off Season Cycling and Training.