I'm Still Proudly Repping Texas
My Family and I lived a total of 3 years in the beautiful city of Austin, Texas.  That equates to only about 7% of my life….but it was enough for me to consider it home.  Even though we're Canadians, my entire Family actually considers it home.
I miss the city, the bike culture, and the people….and we plan to get back there for a visit as often as we can. But for now, I am able to proudly represent Texas cycling with this great new T-shirt that was recently sent to me.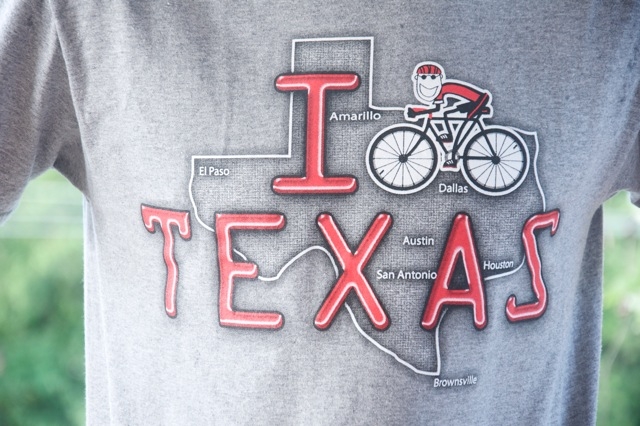 It all started when Dan Reed saw us on House Hunters International.  I've actually had an insane amount of people contacting me now that the show has aired a few times in the States.  The episode never once includes our business name, (or Loving the Bike) but enough people have Googled "Bicycle Cafe Grenada" which easily allows them to search us out.
Okay, so after seeing the show, Dan contacted me and offered to send a few of the T-shirts from his Wheel Sucker Cycling business.  I have a ton of cycling t-shirts, but it sure is nice to now have one that shows my love for Texas cycling.  What's even cooler is that my two boys get to be like Daddy.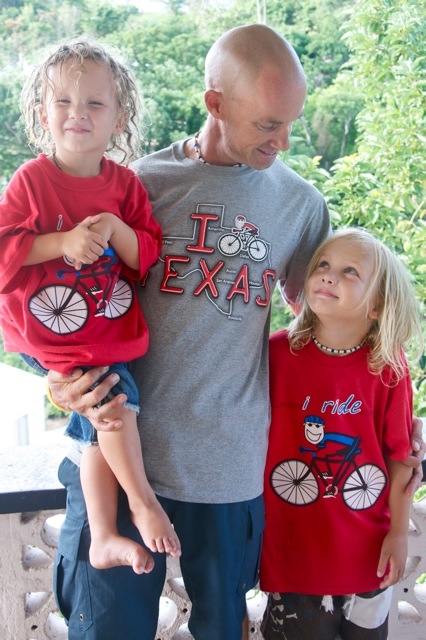 If you dig the shirts and want to find out more about Wheel Sucker Cycling (and their "Forever Guarantee"), you can find them at www.wheelsuckercycling.com.