Bart Yasso: A Running Icon Talks Cycling
Bart Yasso may be known as more of a runner than a cyclist, but this running idol says that "Riding my bike cross country is by far my favorite athletic achievement.  I wasn't out there trying to set any records.  Just riding solo enjoying the natural beauty, diverse landscape and friendly people."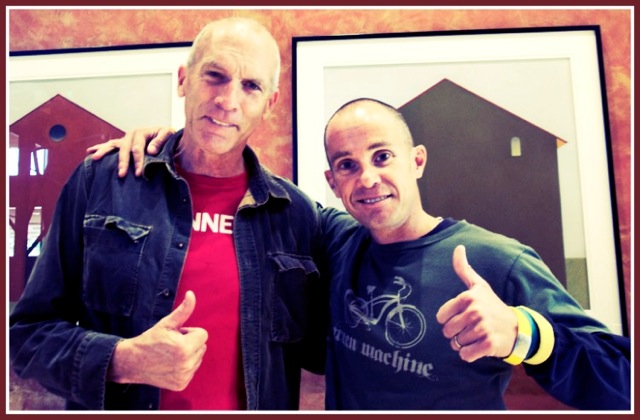 I had the pleasure of meeting up with Bart while he was in Austin for The Running Event last week, and sat down with him to talk about cycling and his love for the Bike.  He is a very kind, funny, and interesting man and I invite you to watch our short video interview.
 [youtube]http://www.youtube.com/watch?v=cF7-RMmx8NI[/youtube]
More about Bart
He is one of the few people to have completed races on all seven continents from the Antarctica marathon to the Mt. Kilimanjaro marathon.  In 1987, Yasso won the U.S. National Biathlon Long Course Championship and won the Smoky Mountain Marathon in 1998. He has also completed the Ironman six times and the Badwater 146 (Ultra-marathon) through Death Valley.  Bart has also cycled, unsupported and by himself, across the United States twice….doing so in 20 days (1992) and then 18 days (1994).  Wow.
He's currently promoting his book called "My Life on the Run: The Wit, Wisdom, and Insights of a Road Racing Icon" which talks about his life as a runner, but also includes his cross country cycling adventures as well.
Ask Bart:
What would you ask Bart Yasso if you sat down with him?  Leave your questions in the comments section and we'll send them off to Bart for the answer.