Bicycle Culture by Design: This TEDx Talk Rocks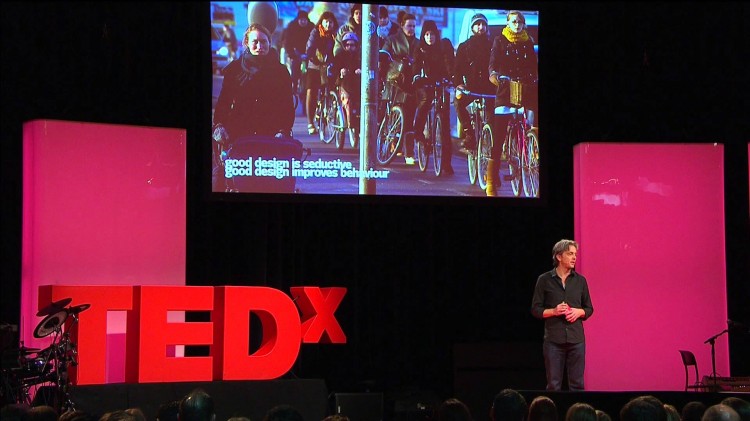 I could have just put this video link on social media, but it is so much more worthy than just a simple tweet or post.  This TEDx Talk came out in 2012, but I just happened across it today.  It blew my cycling mind.
"50 million people a year are injured in car accidents. 1.2 million are killed by cars. In both the EU and the US 35.000 people are killed every year by cars. Do you know what that is? That's a 9/11 – collapsing World Trade Center towers every single month. And every month for the last 60 years – at least.

I can't possibly be alone in thinking that this is insane. There is no war on this terror. We have accepted a status quo in our socities that is quite unacceptable."
Mikael Colville-Andersen gave this talk at TEDx Zurich, and in it he talks about how our roads became infested with vehicles as they are today.  It's the most brilliant and informative content I've even seen or read on the topic of bicycles and their place on our roads.
Please take 15 minutes and see for yourself why I'm instantly a big fan of Mikael from Copenhagenize (@copenhagenize)