Big Daddy's Shows it's Big Heart

Big Daddy's Austin is selling Green Shamrocks for $1 and Gold Shamrocks for $5 in an effort to raise money for Chloe Spanjerberg and the Muscular Dystrophy Association.
With one of our sponsors involved in something so awesome, we just had to jump in and help promote this as much as we can.  As you know, I'm already a fan of Big Daddy's restaurant here in Austin and totally love their food…I can still taste the goodness of that 3 pound veggie burger.  It's so great to see them involved in this, and to be raising funds for Chloe.
Chloe lives in Austin with her parents, two sisters, and brother.  She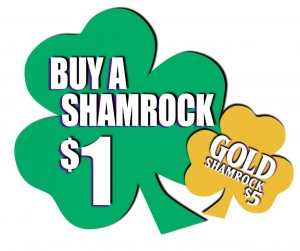 attends Canyon Ridge Middle School and enjoys all the things that a 14 year old girl should enjoy.  She has been diagnosed with charcot-marie-tooth and the goal is to raise at least $800 to send her to summer camp.  All of the proceeds from the Shamrock fundraising campaign go directly to the Muscular Dystrophy Association and to Chloe.
If you're living here or will be in Austin this month, I invite you to stop by Big Daddy's for some great food and help support this fantastic campaign.