Doing Positive Things for Kids, Using Bikes
As you're likely already aware, this whole week we've been focusing on Two Wheels, Fast Feet.  To wrap up this series, I wanted to focus on some of the great organizations out there that are helping kids through cycling.  I know there are a whole lot of them around the world, so please forgive me for not mentioning them all..but I'm so happy to be highlighting these great people and organizations.
Rocket Kidz Foundation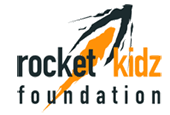 Rocket Kidz has been around since 2006 and has been on a mission to battle childhood obesity through various sports…including cycling.  The organization is based out of the Baton Rouge, LA area and is currently focused on making things happen over there.  The Rocketkidz/Rocket Racing team consists of Patrick Fellows, Craig Sweeney, and Susan Hayden who volunteer their time and energy to help out the kids and their community.
Starting in the fall we will be organizing a kids marathon program in local schools, mentoring kids into running 26.2 miles in total with the final mile of their 'marathon' happening as part of The Louisiana Marathon in January 2012. The reason I suggested Wheels to Succeed is because they are the one program that focuses strictly on the bike.

– Susan Hayden
BikeWorks
With the mission of building sustainable communities by educating youth and promoting bicycling, you know that these guys are out to do great things. This Seattle based organization began with the ideas and dreams of building a "Yellow Bike Share Program", but by 1996 it had evolved into a safe-haven for over 2.400 youth.  By showing these kids how valuable they are and giving them a sense of belonging to a community, Bike Works provides a supportive and encouraging environment where self-worth is discovered.
Bike Works has a bunch of great things going on, but one of the coolest is their "Earn a Bike" program.  Students aged 9 to 17get to learn bicycle repair over eight class sessions, and then swap hours of community repair for their own recycled bike. It takes 18 hours of community service to pick out their own bike.
Aggie Blue Bikes
Aggie Blue Bikes is a student bike center at Utah State University that is centered around educating mostly college students and adults on how to fix their bikes and how to enjoy cycling from a commuting stand point. They recently opened their doors to the community at large but have been doing a lot of work in the community for a number of years. They realized that the only way the small mountain community of Logan, Utah was going to start accepting bicycles as a realistic means of transportation was if they started educating high school and middle school students on all the different aspects of cycling.  They paired up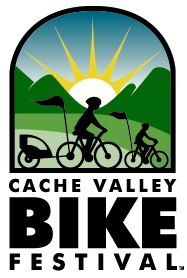 with a middle school in Logan to teach students how to adjust derailleur and brakes and how to patch a tube. They also taught them the local cycling laws and the benefits of them biking to school every day. They saw a lot of success from this and have continued to work with this middle school on educating their students.
The biggest event that Aggie Blue Bikes puts on every year is the Cache Valley Bike Festival. It is completely focused around cycling education and families. Boy Scouts can come and get their cycling merit badge, there are fun races that people of all ages can participate in, and live music powered by a bike. The whole festival is designed to get families involved in cycling and educate children at a young age on how great bikes are.
Century Cycle – Bike to School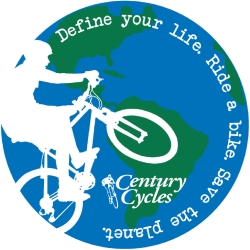 The Bike To School idea started at Bay High School in 2007 when a group of students organized their own "car boycott" to protest high gasoline prices. In 2008, Century Cycles and other sponsors helped turn the event into a month-long contest, inspiring many school faculty and staff, in addition to students, to participate.
Building on the success of the Bay High Bike to School Month in 2008, the program continued in 2009 and 2010 as the Bay Bike to School Challenge, expanded to include both Bay High School and Bay Middle School. The event also included a Bicycle Safety Fair that was open to all members of the community.  This program continues today and it keeps on getting kids excited about bikes….and having a lot of fun in the process.
Wheels to Succeed
The Wheels to Succeed program is in existence with the mission of providing children with physical disabilities with their own adapted three-wheeled bikes and opportunities to ride these bikes in free organized activities.  It's great to see bikes being used in this way and helping to provide smiles and confidence to these kids.
This program has been around since 2007 and continues to fulfill their mission through the help of sponsors and donations.
Local Austin Goodness
I could go on and on with all the great organizations out there using bikes to do great things for kids, but before wrapping this post up I wanted to highlight a couple programs happening right here in Austin.
The Austin chapter of the Yellow Bike Share Program continues to do fantastic things year after year.  For the past 14 years, this volunteer initiative has helped put bicycles on the streets of Austin and Central Texas by operating community bike shops, teaching bike mechanics and maintenance, and acting as a local bike advocacy group.  Helping kids and providing them with bikes is definitely a big part of the great stuff this group is doing and I congratulate them on all they have done.
Helping kids get excited about cycling can also be done by encouraging them to get involved with the competitive side of racing. 787 Racing has a great junior racing program that teaches kids all there is to know about competing.  My friend Mike has his kids involved in this program and I love seeing the pictures of them out there racing and having a great time.
It's been a great week of Two Wheels, Fast Feet action over here at Loving the Bike and Loving the Run, and I sure hope we've helped encourage all of the kids to get out there and have some fun on their bikes and feet this summer.
Contest Reminder: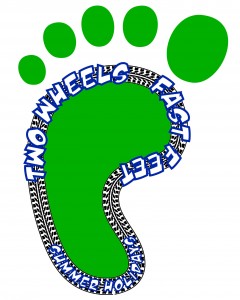 Calling all kids:  We want you to get out there and have the best summer ever using Two Wheels and Fast Feet….and we want to hear about it. Between now and August 1, we want you to let us know what you did to make it a Two Wheels, Fast Feet Summer.  Write us a poem, send in a video, sing us a song.  It's your choice, but get something in to us and you're in to win an exciting prize pack from our sponsors.  This includes products from Road ID, Pearl Izumi, and Ryders Sunglasses…..good stuff.
The finalists and winning entry will also be featured here at Loving the Bike and at Loving the Run as well.  Good luck, and get out there and have one rocking good summer.
Send your entries to darryl and be sure to include your age and hometown.