Failure No More: Joel's Year End Review
Failure No More
by Joel (@reasons2ride)
Do you ever read those, "The Year in Review" articles?  Who did what, who married who, who passed away…I do, and I'm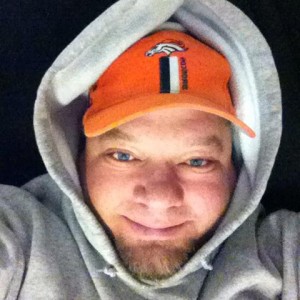 always amazed at how much happens in a year.  Looking back at 2013, the stories that stuck out most, in no order, were: My wife graduating college with a perfect 4.0 GPA, Lance Armstrong's confession, Peyton Manning's record setting season, meeting a twitter friend in Arizona and the death of Nelson Mandela.  Naturally I reflected on what happened in my life during 2013.  Strange though, I found myself not reflecting on what I accomplished, but rather looking at what I didn't accomplish.  For the first time, I can remember, I didn't feel defeated with what I didn't accomplish, I felt empowered.  I was then present to something very significant…I transformed my internal dialog in 2013.
Internal dialog, you know, the little voice in your head talking all the time.  Maybe right now it's saying, "little voice in my head, what's he talking about, I don't have a little voice in my head".  It serves us well, designed to keep us safe and out of trouble, but what shapes that voice?   How does that little voice in my head define safe and trouble, why do I do what I do?  This is the inquiry I entered into in January of 2013.  I discovered an unhealthy relationship with failure, giving it significance and making it mean so much more than what it really means.
fail·ure  [feyl-yer]  non-performance of something due, required, or expected.
Nothing really scary about that definition, is there?  Like stepping into a batters box expecting to get a hit and striking out, that at-bat was a failure.  Playing ball I look forward to my next at-bat, even wanting it to come when a hit is needed most.  Yet in my personal and professional life, if something did not go as required or expected it meant I was a failure.  At least that was the story the little voice in my head told me.  The problem was, I lived my life as if that were true.  I can remember an incident back in my commercial printing sales days having a customer tell me they wanted to work with another rep in my company.  My customer's company had gone through some staff changes and the new art director had a relationship with my colleague and wanted to work with him.  It was in everyone's best interest, yet I took it that as a salesman, I am a failure.  It felt like being exposed as a fraud and being in over my head.
I was starting to feel like a failure with Reasons2Ride and found myself starting to listen to that little voice in my head, looking for ways out, before I was exposed as a fraud.  I already knew I was in over my head.  I was driving myself mad trying to figure out why, and I wasn't willing to just throw away three years of my life.  What I discovered transformed who I am at a fundamental level.  I found that failing at something like hitting a ball didn't mean I was a failure because I could see action to take and improve my performance.  However, in my personal and professional life, if I failed at something like, say securing a sponsor for Reasons2Ride, I couldn't see any actions to take, therefore I MUST be a failure.  As simple as that, if I see action to take, bring it!  If I don't see any action to take, I am a failure.
This was the beginning of my transformation, getting to the root of how failure occurred to me.  From here, with a lot of work, I have arrived at a place where that little voice no longer has power over me.  Oh it still chatters away, I just don't honor its nonsense.  I am able to listen to people and hear what's important to them through what they have to say rather than just what they have to say.  From here we can share a vision, which lends to so much possibility.  Personally and professionally, I have never experienced so much relatedness and all of my relationships have gone to a new level.  I look at all I didn't accomplish in 2013 and feel satisfied, for it just means is 2014 will be epic too.
Happy Riding!!!