Loving the (Children's) Bike
Cycling is a liberating, fun and challenging sport that we all enjoy. Going out on your new bike as child is one of the first places you learn independence from parents, a sense of being in control of where you're going and perhaps the first time you push your body to its limits.
Why is it then, that bikes marketed at little girls have the useless decorations of fluffy padding, wicker baskets, and tiny passenger seats to place a baby doll in etc., while little boys are given the definition of ergonomic design: double suspension, water bottle-holder, puncture kit, et al.?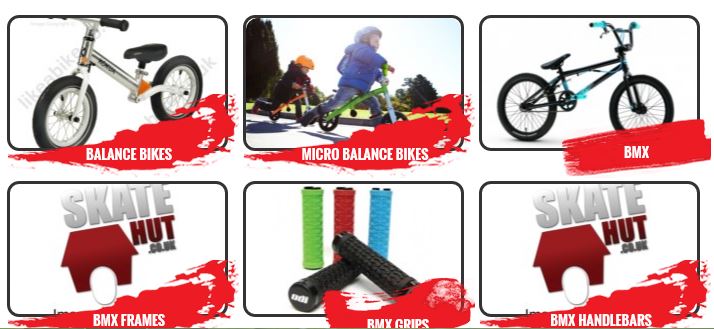 This marketing ploy serves only to relegate girls' bikes to pretty toys to be seen in, whereas boys' bikes are vehicles for adventure, discovery and liberation. Don't we want our daughters to have adventures too? By marketing girls' bikes as pretty toys, and boys' as efficient vehicles, we send out the message that the sport of cycling, be it racing, mountain-biking, or BMX, is something for boys to do, whereas girls, with their wicker baskets and handlebar-tassels are only allowed to transport toys and look cute. I'm sure you'll agree that this is unacceptable.
Quoting a famous report by the British Journal of Development Psychology, the Telegraph reported that by the mere, tender age of 2.5 years old, girls had already developed a significant preference for pink, while boys had developed an aversion to the same stimulus. This is the effect of gender-stereotyped marketing, aimed at selling to, and molding the identity of children before they have had the chance to think about what they would like to be and have.
This pattern of useless eye candy for girls while boys get the real deal is prevalent everywhere. Professor of Philosophy at Sheffield University, Jennifer Saul, writes of feminine clothing that "Women's clothes are far more likely than men's to restrict movement", forcing them to move in a restricted way.
"Where men take large steps relative to their bodies, women take smaller ones".  Aren't we seeing, in the case of children's bikes, what Saul describes as a larger cultural phenomenon in Feminism: Issue and Arguments?  It seems obvious to me that we are, and the consequences can only be the putting-off of young girls from perusing cycling seriously, and that is a real shame.
Therefore, I urge you to recognize that cycling is a sport like any other, and buy non-gender-normative equipment for your children.  Skatehut's range is great in this respect, without a superfluous flower or unicorn in sight in their kids BMX range.
Just think – if it was any other sport it would be totally laughable to market girls' equipment differently to boys; imagine if girls' football shoes had big flower-heads at the end of their laces, or their rugby jerseys had Disney princesses on? It would be ridiculous.