No Time to Ride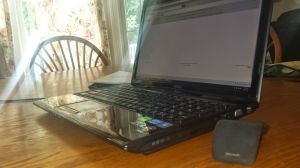 While I was home in the US I had lots of lofty goals for riding. I was going to go out on a bunch of my old routes, do a couple of centuries and help out my teammates at some races. I did just about none of these.
I was able to get out just a few times with the Tuesday night women's ride, a ride in NH with a friend and one quite painful solo ride to the cafe and back. No where near what I had hoped, and needed to.
See, two weeks after I land back in Penang I'm doing a three day ride, with almost a century everyday. While some of my friends are viewing it as a cycling vacation, and they can just hop on the bus when needed, my goal is to ride it all. I'm quite out of shape at the moment, and as I type I'm downing a Guinness in Dublin in the airport, waiting for a plane to Munich. Not quite the dieting I need to do to climb in the Cameron Highlands.
The lack of rides on this trip is connected to a few things, such as last weeks post about the damn bike being weird, and luckily gaining a few design gigs that have kept me busy.
The point of this post is though I feel guilty about not riding, I was legitimately busy, and I really shouldn't feel that way. Whatever happens on the three day ride will happen, and if I'm need of a lift on the bus instead of bike, I know it wasn't due to laziness, for once, but rather to productivity.
– Ashley