Our Dirty Little Contest: Grease Monkey Wipes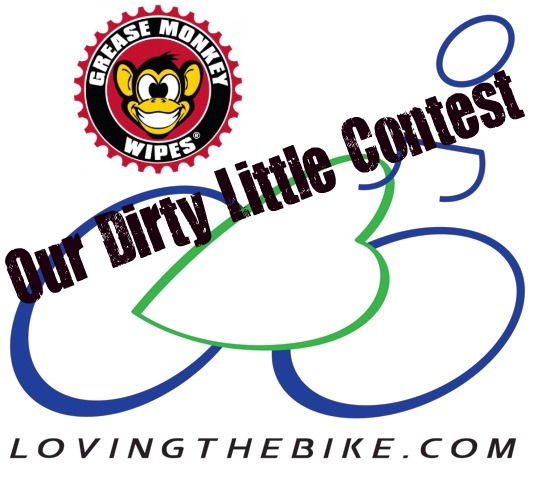 If you haven't heard of Grease Monkey Wipes, I'd like to introduce you to this good old company located right here in Austin, Texas. Grease Monkey Wipes are "multi-purpose cleaning wipes that use an all natural citrus formula for heavy duty cleaning. Each wipe easily removes grease, grime, oil, paint, marker and other messes from skin and surfaces."
These wipes were originally created for cyclists, by cyclists, but they can really be used for anyone who gets down and dirty.  If you don't have soap and water handy, Grease Monkey Wipes are a perfect way to clean you up on the go.
The Grease Monkey Wipes Contest:
It's time for you to show us your dirty little self.  To be in to win, all you have to do is send us a photo of your filthy bike, your dirty hands, or anything else that shows us you're in need of some free product. Either include a link to the picture in the comments section below, or e-mail them to darryl@lovingthebike.com. Don't own a camera?  Okay, we'll let you comment on why you should receive some free product as well…but you're going to have to make it good.
Submit the goods right now….contest closes on Monday at 3:00PM EST.
Grease Monkey Prize Pack: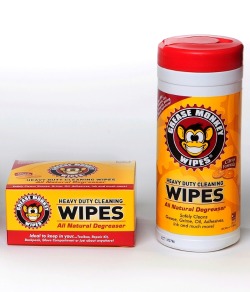 Grease Monkey owners, Tim Stansbury and Erin Whalen will deem who they feel is the dirtiest rider out there and shoot them out a Grease Monkey Wipes canister and a 12 pack box of the wipes.
For anyone who doesn't win, they're offering up a great discount to all the Loving the Bike readers as well.  Go to www.greasemonkeywipes.com and enter "loving" when it asks for a promotion code (Apply Coupon) to save 25%.  This code will be active from April 1 to April 11.
Congratulations to Ben Berry.
His Dirty Little Photo was selected by Tim and Erin and they said it "Totally captures what we were going for in this contest".  Thanks to all of you for submitting your photos.  Watch for our next Loving the Bike contest coming soon.