The Rise of City Bike Schemes
The Rise Of City Bike Schemes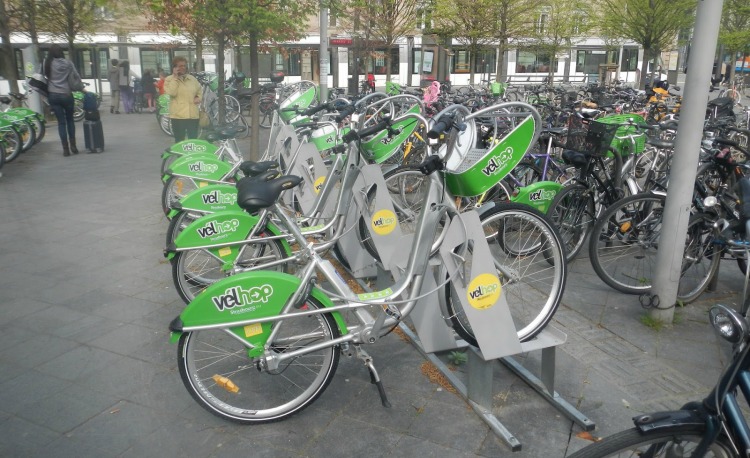 Urban bike sharing schemes aren't a new concept. In fact, they've been operating in certain parts of the world for decades. As far back as 1968, a project like this was launched on the streets of Amsterdam. Meanwhile, Copenhagen introduced such a cycling initiative in 1995. However, this type of project is certainly gaining momentum. Now, a number of cities in North America and elsewhere across the world boast these sharing schemes.
In part, this is thanks to the improved technology and resources on offer. For example, councils and companies can turn to firms such as CAD Shelters when they need to get hold of effective and attractive bike shelters. This makes it easier to get cycle schemes up and running. There has also been a general rise in interest in cycling, and this is helping to fuel the trend too. City dwellers are increasingly turning to two wheels in a bid to beat congestion, cut their carbon footprints and get in shape.
It's no wonder then that the following big cities each benefit from an impressive bike sharing scheme.
New York
New York may have been relatively late to the game when it came to cycle sharing initiatives, but it's now among the metropolises leading the charge. Its Citi Bike scheme opened to the public in 2013 with a total of 330 stations and 6,000 bikes. The bikes, which are designed to be sturdy and durable, can be taken by locals and visitors alike. Users simply rent their set of wheels from a station and then return it to any station within the system. Available 24 hours a day, 365 days a year, the scheme is proving popular as a means of getting around the Big Apple.
Hangzhou
Unsurprisingly given its vast size, China is the world leader in terms of the number of bikes it provides through sharing schemes. According to data provided by the Earth Policy Institute, four-fifths of the largest bike share programs are Chinese.
The city of Hangzhou, located near to Shanghai, is a good example. Its public bicycle system is one of the most extensively used on the planet. One of its major appeals is the fact that it is integrated with the public transport network. A single card gives people access to this bike scheme, the subway, buses and ferries. By 2020, it's expected to have an impressive 175,000 bikes.
London
Another success story is London's bike sharing scheme. It now has more than 10,000 bikes and 700 docking stations, and it operates year-round. The distinctive blue bicycles have been dubbed 'Boris bikes' after the city's mayor Boris Johnson. People can hire the items using their bank cards, making it especially convenient for occasional and one-off users.
During the 2012 Olympics, the project really came into its own, with locals and visitors clamoring to get their hands on the bikes. In one day alone, an impressive 47,105 cycle hires were made.
Paris
The French capital also operates a highly successful scheme. Launched in 2007, it features more than 14,000 bikes located at over 1,200 docking stations. In fact, the Velib initiative has proved so popular that it has now been extended to children. The P'tit Vélib spin-off program was rolled out earlier this year after officials discovered there was huge public support for such a scheme. A poll among locals in 2012 revealed that nearly nine in ten families were interested in a bike hire program for youngsters.
Paris City Hall described the initiative as the first of its kind in the world and said it is intended to familiarize children with environmentally friendly transport and cycling.
Given the success of these programs, and many more like them around the world, it seems as though city bike schemes are well and truly here to stay.