Six Outstanding Family Cycling Trails in Devon
Devon – if you can't be lucky enough to live there, you might as well get a taste with a holiday! One of the most stunning and culturally-rich regions of the UK, it's easy to see why people fall in love with Devon. For families in particular, it's difficult to think of anywhere that offers more for idyllic holidays and short breaks where the sun is nothing but a bonus. A summer holiday favourite it maybe, but there's so much to explore in and around Devon throughout the year as a whole.
As home to some of the country's most amazing scenery, it's hardly surprising that cycling in Devon is uniquely rewarding. From discovering hidden gems to soaking up the scenery and enjoying a taste of the great outdoors, Devon's endless cycling trails really are world-class in every way.
Of course, with only a few days or a week to spare, experiencing every cycling opportunity on offer is simply out of the question. Nevertheless, it's more than possible to indulge in the very best of the best with even just a day or two in Devon.
Here's a quick rundown of six outstanding family cycle trails not to be missed:
Exeter Quay, Topsham and Turf Locks
An absolutely ideal family cycling route, this gorgeous outing is pretty much flat all the way and free of traffic. You'll follow a section of the National Cycle Network route 2 (NCN2) along the new Exe Estuary Trail, after beginning right in the historic heart of Exeter. There are so many wonderful sights and highlights along the way, including a number of working locks, an important RSPB nature reserve and the lovely historic port of Topsham. The trip is approximately 4.5 miles and 4.5 miles back, adding up to a simple nine-mile cycle that's suitable for most ages and ability levels.
There's an excellent guide to this popular cycle route available at the following address from Devon County Council:
http://www.devon.gov.uk/cyclingindevon.pdf
Halton Forest Park, near Exeter
You'll find a pair of outstanding cycling opportunities at the same place just outside Devon, located at Halton Forest Park. The park itself is an absolute hotbed of walking, cycling and picnic opportunities, though there are two cycle trails that top the table for family cycling outings:
The Discovery Trail Perhaps the best cycle trail in the region for younger cyclists and those just getting used to cycling for the first time, The Discovery Trail is flat, safe and measures in at just a mile and a half in total length. Nevertheless, it takes in so many beautiful sights along the way that in enjoyment stakes, it's right up there with the best of them. The full route is even comprehensively accessible for prams and wheelchairs.
The Challenge Trail Kicking things up a notch or two, The Challenge Trail is also a wonderfully safe and enjoyable route that's slightly longer in length (loops of 7.5 miles and 6 miles available). This largely level route is interspersed with a number of gentle gradients and few changes in terrain, making it ideal for slightly older kids and those with more cycling experience.
The park also boasts a unique Skills Area, which has been specially designed to help more experienced and ambitious cyclists practice their off-road skills and tricks in a brilliant purpose built outdoor location. Try the two advanced-level mountain biking routes for something considerably more challenging!
Check out the Forestry Commission website for more information.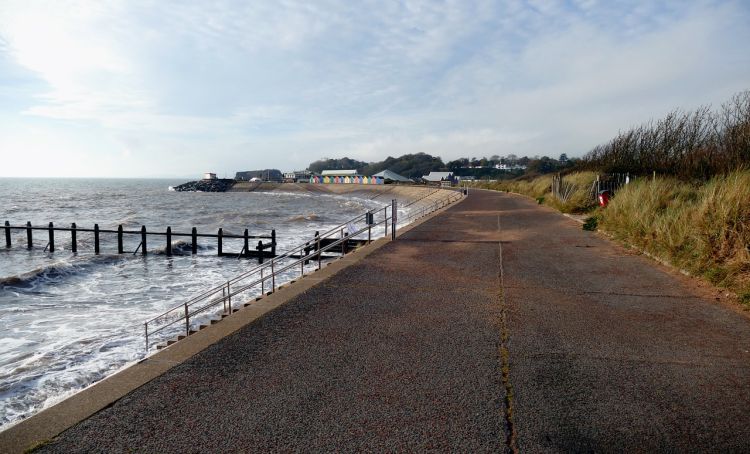 Devon Coast to Coast Route (National Cycle Network Route 27)
Take in some of the most wonderful sights of Devon's world-famous coastline with this amazing coast to coast route. Incredibly popular with families throughout the spring and the summer, much of the journey takes place on quiet roads though there are plenty of off-road routes to negotiate along the way. It's best to stick to the parts that are traffic-free if riding with younger kids, with each route being a 'there and back' ride so you can always decide exactly how far you want to go and how long you want to be out.
The Granite Way (Okehampton to Lydford)
This there and back route comes in at a total ride of 22 miles, though is relatively level and easy along the way. An absolute winner for older kids, there's a ton on offer along the way to enchant and entertain alongside the genuinely breathtaking scenery. You'll take in amazing vistas of Dartmoor while passing a dam, a castle, a viaduct and perhaps even a classic steam train or two!
Check out the following PDF for full details of this outstanding route:
http://www.devon.gov.uk/granite_way-2.pdf
The Tarka Trail Cycle Route (Braunton to Meeth)
You'll need to be in an energetic and lively mood to tackle this little beauty – a full 32-mile route that goes through Bideford and Barnstable. And if the distance alone wasn't challenging enough, it also happens to be off-road, all the way! The route takes its name from Tarka the Otter (which you might want to have a look at before setting off) and is described and mapped out in full at the following address:
http://www.devon.gov.uk/cycling-leismaps-tarkatrail.pdf
A good base for your family holiday is Woolacombe which the The Tarka Trail runs straight through. Woolacombe has been voted the best beach in the UK by Trip Advisor users and there's Woolacombe Bay Holiday Parks which was voted best holiday park in the UK which has so much to do for all the family including a wave simulator, climbing walls, adventure golf and all on the doorstep of the amazing beach.
The Plym Valley Cycle Trail (Clearbrook to Plymouth)
Last but not least, there's a genuinely superb seven-mile route to be found along the path of what used to be an important railway line. Head out toward the stunning Dartmoor wilds after starting out at Plymouth Hoe for a captivating afternoon outdoors the whole family will never forget.
For full details, check out the following PDF from Devon County Council:
http://www.devon.gov.uk/cyclingindevon.pdf
Photos c/o pixabay.com