The Cycling Marketplace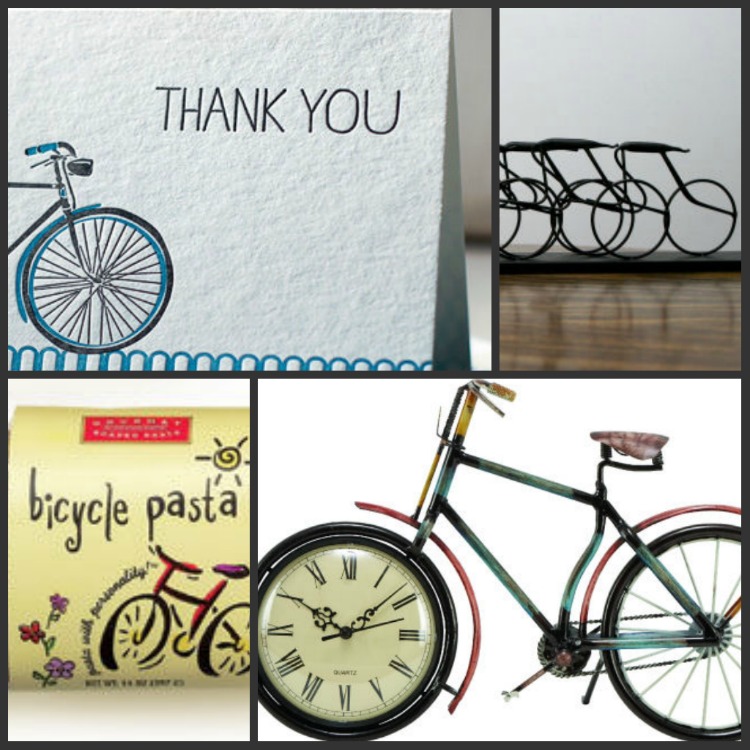 If you're looking for unique cycling items or gifts, this is it.  For a while now I've been searching for the right mix of products to put together in a Loving the Bike Cycling Marketplace, and I've finally found it.  If you haven't already been over to Bicycle Gift Hub, head over there and check out all the wonderful cycling related gifts they have to offer.
They've got everything from unique cycling wine racks, clocks, jewelry, shirts, stationery, home decor, and so much more….they even have Bicycle Shaped Pasta.  Yep, this place has got some funky cool bicycle gifts for you.  Head over to www.bicyclegifthub.com and get your shopping on.