Tips On How To Choose The Best Lights For Your Bike When Riding In The City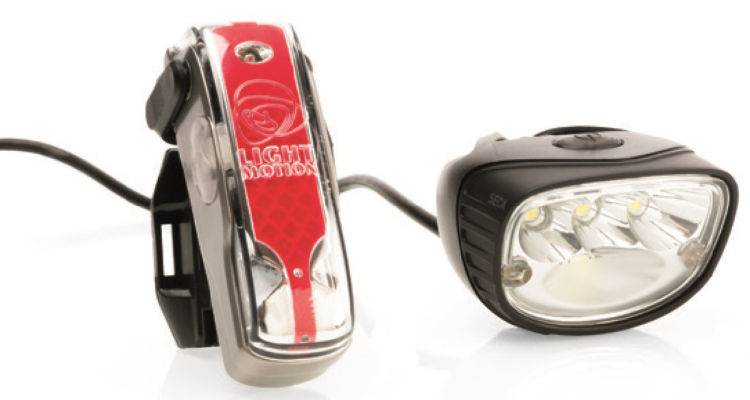 Riding at night is not only difficult but dangerous. That is because you might not be able to see the road or the pedestrians ahead of you. The same case applies to those who are using the same road as you, including the motorists who will not have a better visual of you or your bike. Because of this reason, it is essential to have bike lights for brightening your path when riding at night.

What You Need To Know When Choosing Bike Lights
Bike lights from different brands are designed to serve the same purpose, but they do not work the same. Moreover, you also need to acknowledge the fact that some are powerful than others, which means they are brighter compared to most models that are available in the market. Here are a number of factors you may want to consider when shopping for bike lights.

1. Lighting System
The first key factor you need to consider is the power output of the lighting system. Make sure that the bike lights you choose to have a high power output as one of the configurations of the lighting system. A high output means that the light is brighter, which will help you have a better view of the road when riding at night.

2. Power System
The second important you should consider is the power system of your bike lights. Be sure to choose bike lights that rely on rechargeable batteries. Do not settle for a lighting system that relies on alkaline batteries, which are disposable. That is because such lights do not have an independent source of light, which makes them less powerful.

3. Light Performance
Light performance matters most when choosing bike lights. In this case, it best that you choose the best bulb types for your bike. Today, most bike lights have LED's installed. That is because they are brighter and use less power than halogen bulbs. Another benefit of using this particular type of lights is that they are not heavy compared to the halogen bulbs. This makes them easy to mount on a bike.

4. Lighting Mode
Some bike lights offer different lighting modes such as flashing mode and full mode also referred to as a burst mode. These two modes can be used by riders during different hours. For example, when driving during early morning hours, you can switch your lighting mode to flash mode, which gets the attention for motorists driving behind you.

This mode does not only get the attention of the motorists but it also as a way of preserving your battery since the LED's lights use less power to do this. However, when riding at night you can set your lights to burst mode, which keeps the lights on constantly. By switching your lights to full mode, you get to see where you are going and be seen by both the pedestrians and the motorists.

Things You Need To Consider When Choosing The Best Lights

1. Budget
Some bike lights are expensive while others are affordable. It all depends on the brand and the model of the bike lights you choose to buy. Because of this reason, it is advisable that you compare the price tag of the bike lights you want from different shops in order to get the best quote. You can do this online with the help of search directories such as Bling and Yahoo.

2. Batteries
When choosing bike lights make sure that the brand you choose uses recharge batteries for their lighting system. This will save you the cost of having to buy new batteries each time the old ones run out of power. Because of this reason. Make sure that your bike lights use rechargeable batteries, which can easily be charged using a USB device.

3. Run Time
You also need to consider the run time of your lighting system before making your final decision. Find out how long your battery life lasts when the bike light is switched on to different modes. This will help you decide on which bike lighting system is best for your bike. Moreover, be sure to do a practical test on the product before giving away your money.

4. Weight
You also need to consider the weight of the bike lights you choose. Bike lights are easy to mount but easy to break if you are not careful. Lightweight bike lights are not only easy to mount, but they are also easy to switch position. However, what most people fail to understand is that what determines the weight of a bike light is the battery size.

Bike lights with big batteries are known to be brighter and long-lasting compared to those brands that feature small batteries. However, the only challenge with these particular bike lights is the fact that they are a bit heavy than most brands.

5. Mounting
Most bike lights are designed in a way that they can be mounted on the seat posts and also on the handlebars. However, if your bicycle is designed with an aero seat or aero bars, then you might want to find bike lights that can be mounted on such posts. Moreover, you can look for bike lights that are designed with a device known as a Velcro. This is a special screw used to tighten bike lights around a seat post or handlebar.

6. Side, Rear And Front Safety Lights
Make sure that everything is included in your package when purchasing the bike lights. Besides the front safety light, you also need the rear and side safety lights to make it easy for motorists to see you. Riding late hours will no longer be a problem for you since you will have improved visibility by a great percentage.

Conclusion
Choosing the best bike lights can be challenging, especially if it is your first time to buy such equipment for your bike. However, with the help of these tips, you will be able to conclude which bike lights are best for your bike. Furthermore, you can be sure to find a quality product at an affordable cost.