14 Essential, Useful Gift Ideas for Cycling Enthusiasts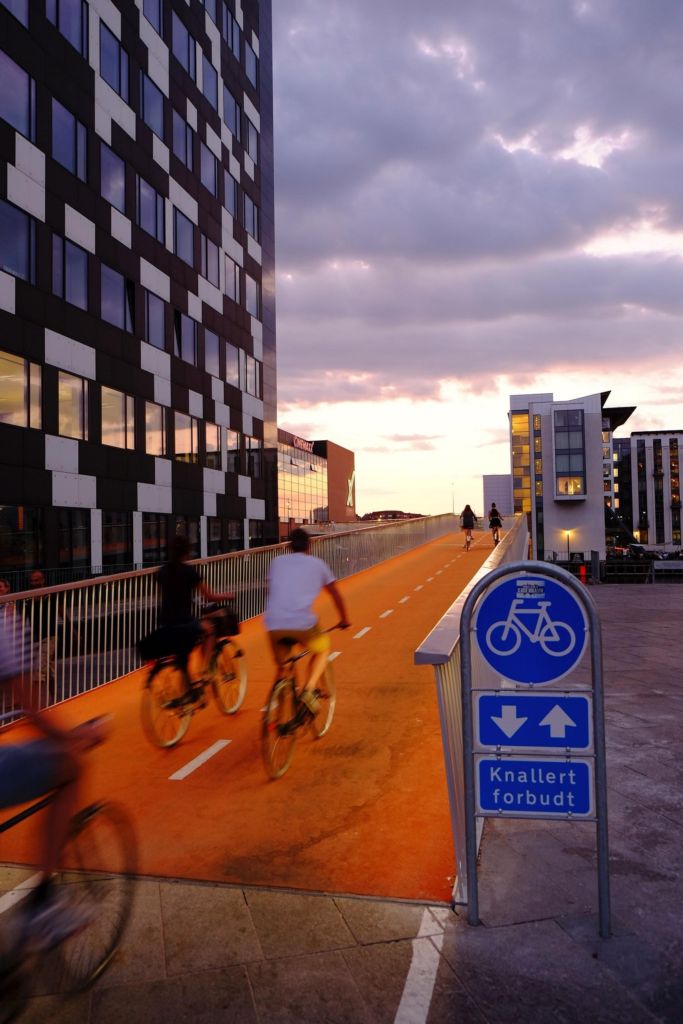 Surely you know someone who enjoys biking, does it daily or on weekends, or aims to compete professionally. This knowledge that they love cycling sets you on the right path to find the best gift for them come holidays, birthdays, and other special occasions.
Whether it's for your coworker, friend, brother, sister, parents, or whoever else dear to you, give this roundup a good look and pick up the present that the casual or serious rider in your life may need or want.
What Cyclists Need
Let's go back to basics as we tour what constitutes the plethora of things cyclists likely have and the replacement or recovery you can provide.
1. Bike Lock
Bicycle thefts occur around the world, even in areas generally deemed safe and secure. You can prevent someone from stealing your friend's bike with a new lock. Shop for locks made of strong or solid metal with a hard-to-break shackle.
While no lock is foolproof (lockpicking exists), you can always go for prevention and peace of mind for your loved one. Who knows, your friend may defer buying expensive bike insurance, perhaps. Visit bikeparts.co.uk for a range of locks and other essential accessories if you're regularly on the move.
2. Kinesiology Tape
Give the gift of healing with a roll of kinesiology tape for the shoulder blades, the neck, the upper back, the knees, etc. These therapeutic elastic tapes help ease pain and aches from biking and provide support to the muscles so your folks can enjoy cycling minus the discomfort. For each one of your cycling buddies, you'll find a kinesiology tape for their needs and in their favorite color too.
3. Cycling Jersey
Sportswear boasts technology superior to the usual clothes and, in the case of cycling jerseys, provides comfort and protection from the elements. Look into the standard zipped shirts or more stylish ones with collars.
Other than style, shop based on the material and how it deals with sweat and bacteria-causing smell. Size and price are the top considerations when buying jerseys.
4. Padded Shorts and Bibs
Padded shorts are quintessential cycling wear. You know that a pair is designed for a man or a woman based on the padding, or chamois. The fabric, padding, and fit are vital aspects of shopping for shorts. Since you can't assume the size because it will affect the wearer's comfort, your best bet is to take your pal to the store for a proper fitting.
5. Basic Tool Kit
Maintenance prolongs the life of any bicycle and, hopefully, saves on the costs of repair. Notwithstanding misconceptions or fails people associate with maintaining a bike, a toolbox that contains the necessary wrenches, pliers, and levers is a good idea. This starter tool kit complements your friend's armament of tools and takes care of common bike issues.
6. Tire Pump
Bike pumps deserve a special mention on this list because flat tires do happen. While your friend is using one, you can give them a more efficient version that can last for years. Aside from durability, look into portability with mini pumps offering the same functionality. Air compressors also accomplish the job, but they are pricier than standard bicycle pumps.
7. Reflective Gear
Protect your favorite rider on their nightly cycling trysts with reflective gear. It's a collection of shiny and shimmering jackets, helmets, gloves, ankle bands, and shoes when out on the road at night. If the price of any of those gear dazzles you, you can look into LED lights installed on the bike or helmet as a viable alternative.
8. Rain Gear
What do cyclists wear in the rain? This conjures several plausible answers, with raincoats as the go-to answer. Waterproof jackets with high collars cover the cyclist's back and neck, while overtrousers and overshoes protect their and feet from the dampness and cold. Of course, a waterproof backpack will keep their belongings safe and dry.
9. Helmet
It's inconceivable to ride without a helmet, no matter how close the trail is to one's home. Bike helmets run aplenty, offering performance, protection, comfort, and style. There's the traditional bike helmet, one that is made for city riders or commuters, and helmets with customizations and adjustable features. Aside from the budget, it helps to consider the biker's personality and preference.
10. Power Meter
For someone who is getting serious into cycling, a power meter is a great tool. It's a fitness gear that will help anyone in the cycling circle track their power and work toward improving it. You have many types of power meters (e.g., pedals, cranks, and rear hubs), and they ultimately measure progress.
What Do Cyclists Want?
Now you're done with the essentials. It's time to go over items that your cycling enthusiast can still use and enrich their outdoor adventures.
11. Journal
It's high time for your best buddy to start their version of motorcycle diaries. An unlined journal or a notebook-and-pen gift set with a waterproof cover is perfect for chronicling biking trips and musings. Who knows, you may become a friend to a best-selling author about slice-of-life, crazy, and unforgettable cycling episodes and personalities.
12. Coffee Kit
For the person who can't live without coffee, a hand grinder, French press, kettle, mug, and other implements are in order for his brewing pleasure. Cyclists put together their coffee kits that support their coffee-making or preparation preferences. Your homework is to sneakily ask about their brewing methodology, travel style (light or heavy packer), and favorite coffee beans.
13. Insulated Water Bottle
It's not a simple water bottle, but one with insulation from the weather outside. Insulated water bottles or flasks keep the temperature of one's beverage, whether it's cold water, hot chocolate, or good old hot coffee. Your cyclist pal will appreciate this enhancement to the plain water bottle during extreme weather or day-to-day commute.
14. Book
It sounds meta—giving a book about cycling to a cyclist. But books never fail to spark imagination and inspiration, especially about how the sport has turned the life around for some people. For all you know, someone you love may simply need that extra push to go out and carve out their path.
15. Sunglasses
Sunglasses are always a great gift for a cyclist. SmartBuyGlasses is Canada's most trusted online eyewear retailer, and with one of the largest selections of styles, you're sure to find your perfect pair of glasses. SmartBuyGlasses has also a 3D Try-on Software, you can try on the glasses you like before the order and see how they look like on your face.
Shop from the comfort of your home. SmartBuyGlasses offer you 24-months warranty, FREE shipping and they guarantee you the best price in the market.
Start Shopping Away
Each of these gift ideas serves a purpose and meaning. They enhance the life of a cycling enthusiast on and off their bike. You have done well yourself by looking into the needs and possible wishes of your loved ones with thoughtful cycling wear and gear.
What other things can you add to this gift list? Share your thoughts in the comments section.
Photo C/O: https://unsplash.com/photos/51a-o3mNJ14?utm_source=unsplash&utm_medium=referral&utm_content=creditCopyText