3 Beautiful Locations for a Family Cycling Holiday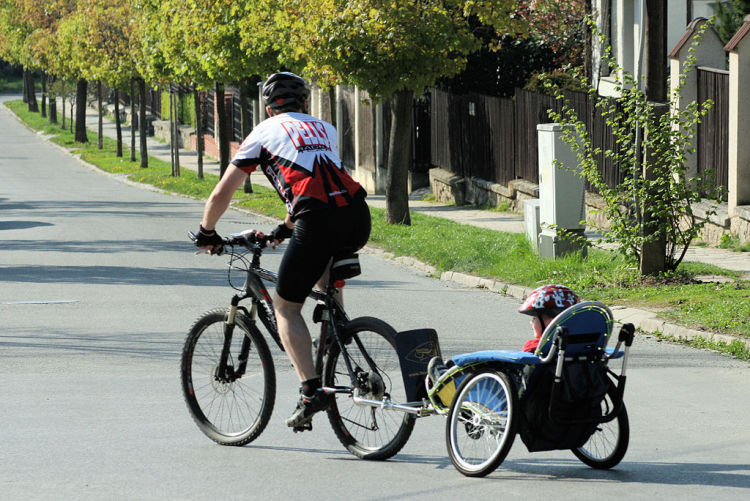 A cycling holiday is a great way to create memories with your family that you will cherish forever. You will spend your days outside taking in the beauty of nature and sleep in a comfy bed somewhere new each night. You can eat as much as you want of the local specialties because you know you will burn it all off pedaling. If you join a tour company you don't have to worry about carrying all of your stuff on your bike with you or booking accommodations. This is the year hit the open road on your family holiday!
Brittany, France is a region in the northwestern part of France. The Tour de France passes through here and many areas are suitable for cyclists of all ages and abilities. You can ride along country roads with few vehicles, beautiful canals, or you can even get bikes that have been modified to travel along old railway tracks. Be sure to check out Quimper Cathedral, a gothic cathedral in the coastal town of Quimper and Château de Dinan in the town of Dinan. Crepes are a specialty here and you can learn how to make them perfectly every time. At the end of your trip you can spend a day or two relaxing at one of the many seaside resorts that this area is also known for.
Cycle along the Algarve, Portugal in the southernmost part of the mainland and take in the spectacular scenery of this hilly coastline, perfect for a family getaway. This can be challenging terrain so it is best to train for a bit before leaving and make sure everyone is in good shape. Travel to the town of Lagos and check out the sea caves and grottoes of Ponta de Piedad. You can take a boat trip to explore this majestic area or park your cycle at the top and climb down the 182 stairs to tour by walking. Make sure you also stop by the Roman ruins of Miróbriga and try out the baths. Be sure to indulge in the freshly caught seafood that this area is known for.
Tuscany, Italy is a beautiful area filled with olive groves, fields of lilies, and lush fields of grapes. Travel through the Chianti region and cycle through paths in olive groves to visit the birthplace of Leonardo da Vinci. Be sure to try out some of the fabulous red wine that this area is famous for. Or travel through the breathtaking areas of Siena and the Crete Senesi. Ride up the challenging ascent from the small town of Asciano. This 12km climb will take you to the ridge where you can see the breathtaking sight of clay fields and fields filled with lush grasses that change colour depending on the time of year. Spend a few days at a villa where you can indulge in freshly caught seafood, fresh local produce and grass fed beef. Exploring the cuisine is a must when on holiday in Italy. This terrain can also be quite hilly so it is best to train before hand to make sure that you are in shape.
Photo c/o commons.wikimedia.org