3 Things You Must Do in Grenada….But Haven't
Yes, this is a cycling lifestyle blog…..but it's also my outlet to the world, so sometimes I talk more about lifestyle than I do about bikes.  Well this time I'm promoting my island home of Grenada and posting about something that no travel blogger or Grenadian website has yet to get out.
I've seen several articles with the top things to do in Grenada, or the best places to check out on the island….but there are three very important things that seem to be overlooked.  So here you go.  Three very cool things that you must do in Grenada, but probably haven't yet done.
1.  Dinghy Concert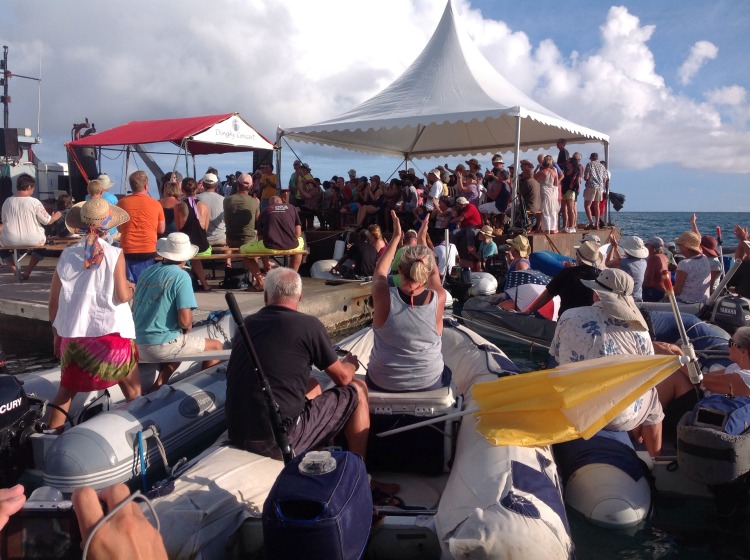 I've been to thousands of arena concerts with big name superstars, but none of them compare to the magic of a dinghy concert in Grenada.
Imagine sitting out on the ocean in a dinghy (or on the floating seating dock) listening to amazing live music, and feeling the Caribbean vibes as they flow through your soul.  No need to imagine it, because you can do the real thing here in Grenada.
Dieter and the Le Phare Bleu crew have been hosting dinghy concerts for over 3 years, but it still seems to be a valuable secret that only a select few have experienced.
This is Grenada….of course there is a floating bar on one of the seating docks.  Be sure to look for me when you attend this incredible event and we'll rock out together at this unique irie jam.
The Grenada Dinghy Concerts occurs randomly throughout the year, being held approximately every month or two.  The best way to stay on top and find out when the next one will be, follow the Le Phare Bleu Facebook Page.
2.  Watch the Sunset from Fort Matthew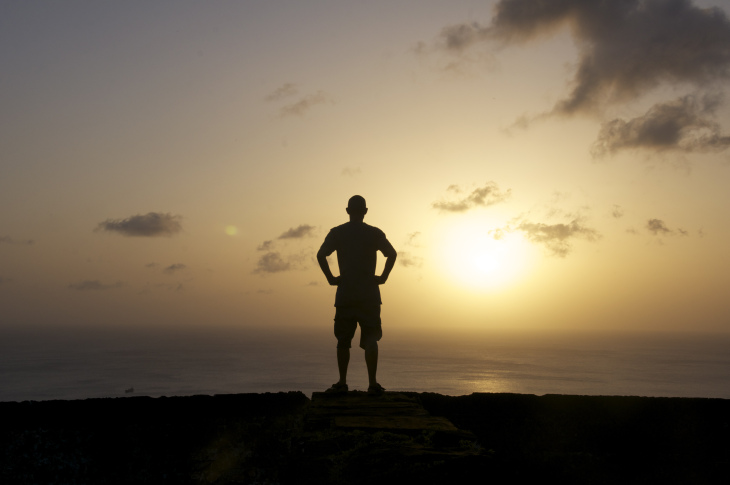 I know I'm not the only sunset lover out there, so if you're in Grenada you absolutely must take in at least one sunset from Fort Matthew.
A beautiful sunset is beautiful no matter where you witness it, but watching one from the fort make it feel so much more massive and extraordinary.  From Form Matthew the sky seems infinite and the colors seems so much more vibrant.
Stand on top of the world and watch the best show available in Grenada.
3.  Ride a Bike Through the Sendall Tunnel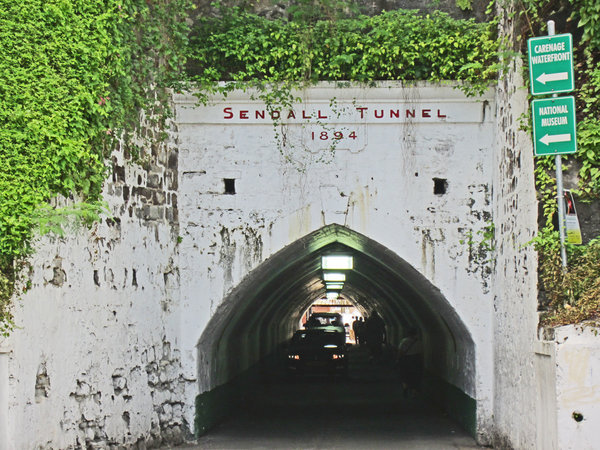 Okay, so I had to sneak this one in….but it's something you just have to try.
As you make your way into St. George's from the Carenage, you'll go through Grenada's 340 foot Sendall Tunnel.  I've been to several Caribbean islands, but this is the only drive through tunnel I know of on the islands.  Considering it was built before 1900, it's a remarkable structure in Grenada.
Driving through it in a car is pretty cool, but on a bike it is freaking awesome.  No, I'm not going to try to explain to you what it's like….it's just one of those things you must do for yourself.  You can thank me later.
So there you have it.  Three things that I bet you have yet to do in Grenada, but as far as I'm concerned they should be the top three on any "things to do" list for this island.  If you're looking for more great ideas, have a look at the 15 best things to do in Grenada.