#30daysofbiking and #30daysofgoodness Has Begun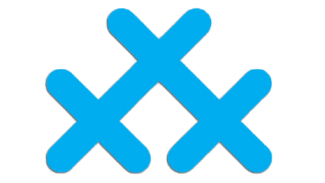 Today is the official start of #30daysofbiking 2013….and for many it will be the beginning of a love for cycling.
Not often does something come along for the sole purpose of creating goodness.  When @patiomensch and @zachamon, launched things on April 1, 2010 I knew right away that this was going to be something good.
I felt that way because these guys were creating something to encourage more people to get on bikes, and there was absolutely no commercialism or money making scheme behind it.  These guys are bike nuts like me, and they simply wanted to create goodness through a hashtag on Twitter.
Well, it's three years later and #30daysofbiking has become bigger than any of us could have imagined.  I've been personally a part of this since it first began, and for the past two years we've taken part as a group with Team #LovingtheBike for a little added fun.
Be sure to follow our progress this month as we set out to ride our bikes every single day.  Visit our Loving the Bike facebook page to see all the great pictures of our teammates that will be posted each day.
Okay Team #LovingtheBike….let's Make it Happen.
#30daysofbiking Flashback
Following the very first #30daysofbiking, I held an interview with @patiomensch.  I dug it up and have posted highlights from it again for you all to find out more about how this awesome event got started:
Loving The Bike: How did the hashtag, #30daysofbiking, first come about? Where were you, who were you with, and how did the idea pop up?
@patiomensch: It began with a 10-person-strong group ride on the eve of my 27th birthday, a ride shyly led by me and Zachariah Schaap, a.k.a, @zachamon, my truest, bestest friend.
Through Twitter and Facebook, we assembled cyclists on March 16, 2010, bicycling en masse from deep uptown Minneapolis to a bike shop called Angry Catfish in south Minneapolis.  As we rolled up to ACF, store owner Joshua Klauck met us with a plate of green St. Patrick's cookies.  Then, we all drank beers and ate burgers at the amazing burger joint next door and biked to Dinkytown's Kitty Cat Klub, for more drinks, in the dark.  I didn't ride home till past 1 a.m.: the night ended with local veggie messenger Randall Dietel's bike pumping electronic music as, all together, we rode past East Bank university buildings toward home.
That was the originating ride, the ride that got our little group together.  A week or so later, @lizbastian, on Twitter, got something called #30daysofyoga started.  I wasn't into yoga—I've tried to get into it, since, and it worked for a few days!—so I proposed #30daysofbiking.
LTB: Who all was involved with getting the word out and making it happen?
@patiomensch: Zach and I were the primaries, but the crowd I mentioned above tweeted and blogged non-stop for the cause.  Nicole Weiler, known in Twitter land as @nicycle, was especially essential to our early efforts.  She and associate Paul Wichser created one of Round 1′s signature group rides, the Short Shorts Ride to ARTCRANK, for which I wore pink lycra short shorts of which all photographic evidence should be destroyed.  The bits were visible—it was cold and smooshed out!
Also notable was Raccoon Rally, an alleycat perpetrated by Greg from Urban Bean Coffee and @darcialexis, whom we've lost to New York City. Gratifyingly, that got Minneapolis' bike messenger community involved in our event.
LTB: What is the coolest or most interesting thing that has happened as a result of #30daysofbiking?
@patiomensch: I met my girlfriend for one, with whom I now live.
I'm most impressed by Matthew Jensen, who makes rare appearances on Twitter as @omgmrj.  He didn't miss a day of bicycling for over a year after taking part in our first event.  He's one of many who now do #365daysofbiking.  I co-created this thing and even I haven't managed that.  Daym, dude.