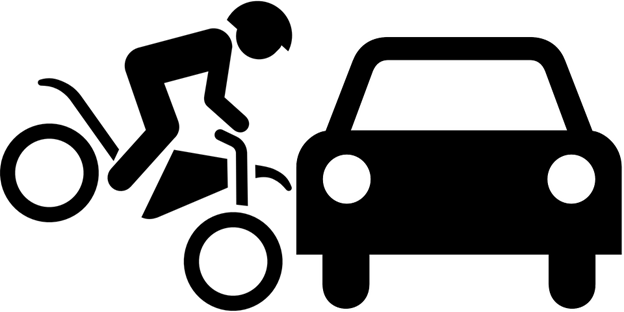 Bicycle accidents can happen at any time. Even if you are the safest cyclist on the road and wear all the right gear, there's no guarantee that you won't be involved in a collision at some point in your life. Regardless of who is at fault, injuries from a bicycle accident can be physically and financially devastating.
Whether you are enjoying the trails in Denver or hitting the road to cross the country, even minor accidents can cause injuries. Many of them, such as concussion and whiplash, don't show any symptoms until days after the accident. For this reason, it's crucial to take action right away following any kind of collision.
When you are injured in a bicycle accident, it's essential to follow a few steps to ensure that your rights are protected. Along with contacting a bicycle accident attorney in the Denver area, make sure to follow these steps after an accident.
Contact the Police
A formal report of an accident involving a vehicle is required by law. The first thing that you should do following an accident, if you are physically able to do so, is call the police. They will send officers and any necessary emergency medical staff to the site of the accident to assist you.
Talk to the officers and give them any information that they need for the report. Make sure to note the officers' names, badge numbers, and request a copy of the accident report for your records. Your accident's police report is an essential piece of evidence that will help you with any legal action.
Gather Evidence
While you are still at the site of your accident, it's vital to collect as much evidence as possible. The details of your accident will quickly fade during the first few hours, so it's important to record everything that you can remember while it's still fresh.
Gather information from all the other parties involved, including addresses and insurance information. Talk to witnesses and ask them to make a formal statement. Take lots of pictures from different angles of the scene of the accident and your injuries.
Visit the Doctor
Accept any medical assistance that is offered to you at the site of your accident. Even if you feel fine and don't believe that you have any injuries, it's a good idea to let emergency staff check you out. If you are sore or have any apparent injuries, you should make a follow-up visit to your doctor within 24 hours of your accident.
Although most cyclists involved in an accident will get somewhat banged up and bruised, not all your injuries will be immediately apparent. Many injuries like head trauma, concussion, neck, and back injuries often take time to reveal symptoms. Getting yourself quick medical treatment can save your life and get you the help that you need. Request a copy of your medical report and keep track of any prescriptions and costs.
Consult a Lawyer
If you are injured in a bicycle accident due to another driver's negligence, you may be entitled to some compensation. Talking to a personal injury lawyer can help you navigate the legal system, deal with the insurance companies, and get you the compensation to cover your medical bills and lost wages.
Being involved in a bicycle accident can be traumatic and leave you feeling helpless. Follow these steps following an accident to help you protect yourself and your future.
Photo Courtesy of Pixabay.com.