4 Simple Ways to Clean and Detail your Bicycle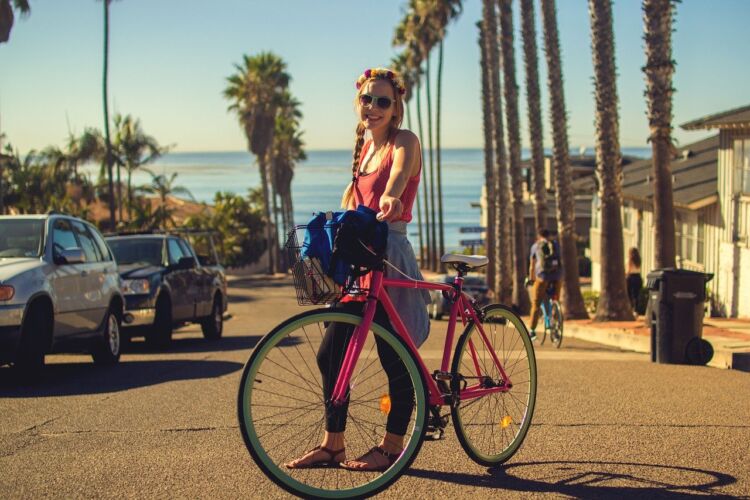 If you're an avid cyclist, keeping your bicycle clean and detailed is imperative for a number of reasons. Maintaining your bike keeps it looking appealing, working smoothly and efficiently, and lets it serve you for an extended period. If you want to have your bicycle riding experience be more enjoyable and save yourself a significant amount of money in the long term, here are some simple tips on how to clean and detail your bike:
Clean It Yourself
One of the most popular ways to clean and detail your bike is to use DIY techniques. For a DIY cleaning, you will need bike-cleaning supplies such as brushes, clean rags, water, soap, degreaser, and chain lubricant. You start your bike-cleaning by taking off the leather and giving the bicycle a little rinse at the lower sections using a garden hose. This process will remove excess dirt and prevent scratching.
Leave the bike to dry immediately after washing to prevent watermarks. You can leave out the really dirty areas such as the wheels and chains at this stage. You will need to wash these parts using specialist cleaners like the chain lube, chrome polisher, and wheel cleaner. Once done, ensure that you lubricate the chains, brake and derailleur levers to extend the lifespan.
Seek Professional Help
If you cannot properly clean or detail your bicycle yourself, you should seek professional help. Most people perform the lubing well enough on their own, but don't know where to start when properly cleaning the bicycle. If you find yourself at an impasse, you can trust experts and experienced professionals to get the job done correctly and on time. Thankfully, the qualified and experienced experts at Clear Water Detailing can help with your auto and bike detailing needs.
Use a Bicycle Cleaning Machine
Another option to clean your bicycle is by making use of the bicycle cleaning machine. The machine is able to clean your bike within five minutes. The bicycle cleaning machine features an on-board tank capable of holding up to 30 gallons of water. Also, it features a hand-operated spray that prewashes the dirtiest areas of the bike. The spinning brushes of the machine helps give your bicycle the thorough cleaning it deserves. Whether it is a mountain bike or an electric bicycle, the bike cleaning machine makes cleaning bicycles easier and less time-consuming.
Use the Internet
The internet is a wonderful resource for manuals, articles, guides, and videos on how to clean your bicycle. You can use YouTube to search for videos that will teach you how to properly clean and detail your bicycle should the need arise.
Endnote
Cleaning and detailing regularly ensures your bicycle performs optimally and lasts longer. This will help you save more money. The various options to clean and detail your bike includes using DIY techniques, seeking professional help, or using a bicycle cleaning machine. By following these helpful tips above, you can easily find a method of cleaning and detailing your bicycle that perfectly fits your needs.
Photo c/o https://pixabay.com/photos/bicycle-bike-city-cyclist-girl-1868162/