And more importantly, what should I wear?
It looks like the weather might break here in Chicago. Predictions of temps in the 40s for next week leave me yearning for long rides and much-needed stress relief. It's going to feel downright warm after the frigid temps that we've experienced.
As cyclists, we obsess over the weather. We check it the night before a ride, and again when we wake up. We have apps on our phones and links to weather stations on our computers. We live for comfortable temps and long for those days when getting dressed to ride doesn't take longer than the ride itself.
People often ask me what I wear when heading out in different temps, so I posted something about my preferred clothing last fall when riding temps were PERFECT: 40-ish degrees, sunny…. (oops, started daydreaming there).
It's 40 degrees. What should I wear?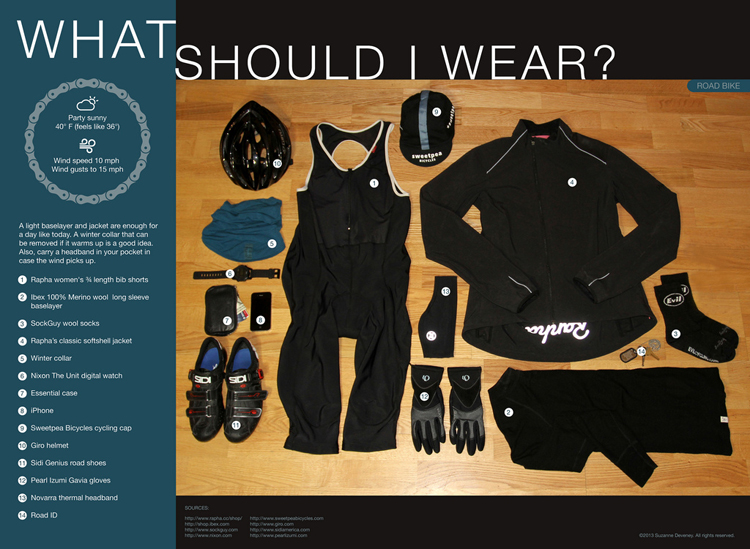 – Suzanne