5 Benefits of Getting Back On Your Bike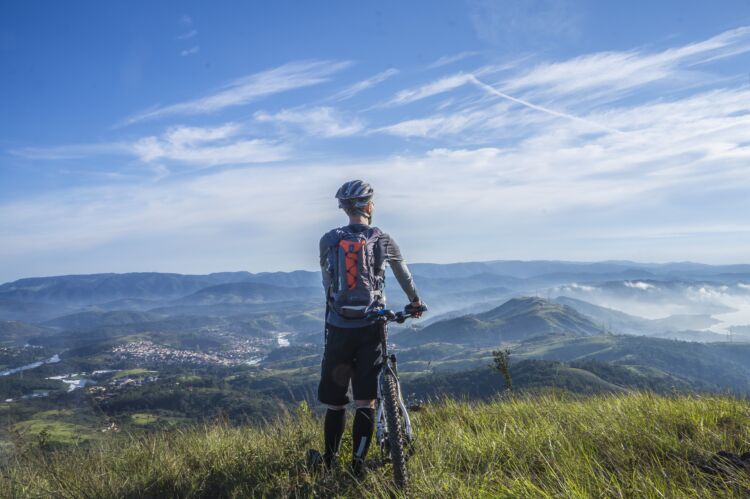 In the midst of the coronavirus (COVID-19) pandemic, if you wanted to find yourself a bicycle to spend some much needed time outdoors, you were likely out of luck. Millions of new and old riders have taken advantage of the massive slow-down in life to get back on the road. Cycling is a great outdoor activity that has the benefit of being both an excellent cardio exercise and a big stress reliever.
For the millions of people that are struggling with the social distancing restrictions, being able to get out for a ride on their bikes has been a revelation. For people that haven't been on a bike for years, don't worry; it really is as easy as getting on and starting to pedal. Your muscle memory from years ago will take over, and after a few weaves and wobbles, you will be ready to hit the road.
Cycling is an excellent, low-impact way to spend time outdoors with family, friends or enjoying a reflective ride on your own. It's up to you what level of intensity you want to pursue on your bike. You may want to just tour leisurely around your town, or you might want to hit a more advanced trail that will take you on a new adventure. Cycling is more fun, safer, and better for you than going for a drive where a crash could leave you seeking help from CSN Avenue Collision. As long as you wear your safety gear and stay on the trail, you can enjoy a day out on your bike whenever you like. Let's take a look at a few of the benefits of getting back on your bike this year.
Muscle Strength
Cycling is a fantastic workout for your core and your legs. Over time, with a more sedentary lifestyle, you will lose a lot of power in both your legs and core. Leg strength is essential to help maintain posture, and endurance, especially for those that work on their feet a lot like nurses or construction workers. Cycling works all parts of your body, but most of the power will come from your legs. Improve the condition of your quads, hamstrings, glutes, and calves.
Boosted Balance
Staying on the road while you are cycling is all about balance. If you don't have balance, you are going to spend a lot of time on the ground. As you work to stabilize your ride using your posture and core muscles, you will create new muscle memory and improved balance. Excellent balance is especially important for seniors who are at heightened risk of falling accidents.
Cardiovascular Workout
Heart health is one of the most important aspects of your overall wellness. Although cycling is a low-impact exercise, it is an excellent workout for your heart. Strengthening your heart muscles has many benefits, including lowering your risk for heart disease and improving your circulation. Spending just a half-hour on your bike daily can reduce your risk of heart attack, stroke, high blood pressure, and fatigue.
Stress Management
With the rapid speed of today's world, there are few people that couldn't benefit from some healthy stress relief. During the pandemic, the stress of being at risk for a deadly virus, career layoffs, and strict quarantine restrictions, being able to manage stress has become a priority for millions of people. Heading out into the fresh air to enjoy some low-level exercise can refresh your attitude and help to relieve your stress. Endorphins that are released during exercise on your bike can help elevate your mood and help you fight issues with depression and anxiety.
Recreational Options
When you are tired of scrolling through movies on Netflix and wandering bored around your home, getting out on your bike can give you a bit of adventure. Take a tour around your neighborhood, hit the trails and enjoy the bounty of nature, or use your bike to commute to work and get some exercise at the same time. Make commuting easy with a folding mountain bike. Cycling has quickly become a favorite and safe activity for people of all ages. This low-impact activity is suitable for all skill levels and can give you a boost in mental health, get your muscles back in shape and provide new and exciting adventures for you to enjoy.
Photo c/o pexels.com