A Minimal Bicycle Tour Across America
Back in May we introduced you to a guy named Rob Greenfield who was cycling across the United States to promote sustainability.  During this summer we've followed along and posted updates from his trip.  Although I didn't know much about him then, I now consider him a friend….as well as an inspiration and incredible human being.
His bicycle journey is now complete, but the amazing wisdom and suggestions that Rob has to offer will never fade away.  He's an ambassador for 1% For the Planet, and one of Mother Nature's mentors who will continue to share goodness with the World.
Here's a look at how he cycled across America in the most minimal fashion possible….and an explanation of what he has in store next.  If you're like us to post his next 12 blogs here on Loving the Bike, or have something you'd like him to write about please let us know in your comments below.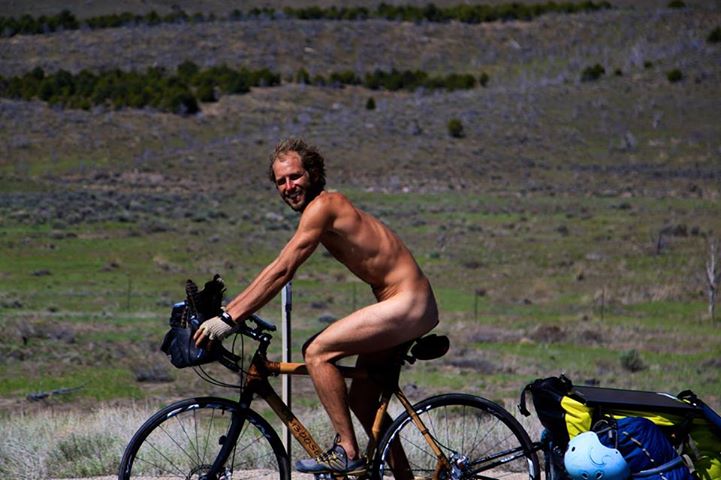 Cycling for Sustainability
by Rob Greenfied
How I pedaled 4,700 miles across America on a bamboo bicycle
creating just 2 pounds of trash.
using 160 gallons of water.
plugging into just 5 outlets.
without turning on a light switch
swearing a mere 9 times….
Eating all local organic food or food that would have gone to waste.
Over the next two weeks I will be posting a series of 12 blogs dissecting the different aspects of my 4,700 mile, 104 day journey across America.  I will explain in depth how I achieved minimal negative impact and will give detailed statistics.  I will also explain simple things you can do in your life to cut back on your environmental impact and live a more earth friendly lifestyle. All of this will be done in a positive, exciting, and inspiring manner.  Expect statistics, comparisons, entertainment, and inspiration.  Many of the blogs will relate back to what I am doing at home and in my "normal" life as well.  The final two blogs will give a detailed description of my earth friendly life back in San Diego and how I made the transition to living green from a much less earth friendly lifestyle.
Warning:  You may never look at life the same and you just may want to dive into living an earth friendly life right NOW!
For more details on the adventure visit www.GreenfieldAdventures.org and to read the blogs visit www.blog.GreenfieldAdventures.org or stay tuned to my Facebook page.