A Surefire Way to Cure Vehicle vs Cyclist issues
Okay, so I've come up with the ultimate guaranteed way to cure the issues found on the road between cyclists and motorists.  Well, actually I'm kind of stealing the idea from my good friend Daniela who mentioned it recently in a comment.

She posted this on Facebook in response to my recent "Plea to Motorists" video, and I really think she's onto something.  Daniela may be more of a sailor than a biker, but her solution is genius.
So here's the deal.  We make every person who operates a vehicle get on a bike and spend 10 minutes riding on their local roadways (I think it would be even more effective if we made them ride on the most dangerous cycling road in their area).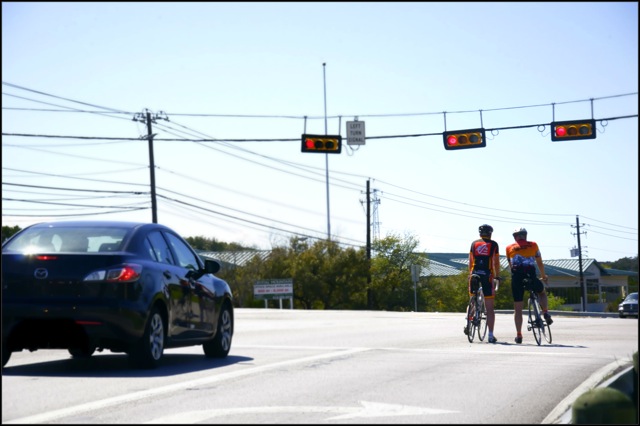 So after they pee their pants or go running home to Mommy….or both, I'm pretty sure they'll have a newfound appreciation for cyclists on the road.
Now if there were just a way to get this implemented in our towns and cities.  Do any of you have good connections with the President or Prime Minister of your country?
Drop the Cell | We're Not Just Cyclists, We're Parents, Uncles, Sisters, etc