Abs at 52 Thanks to my Bike and my Cold Press Juicer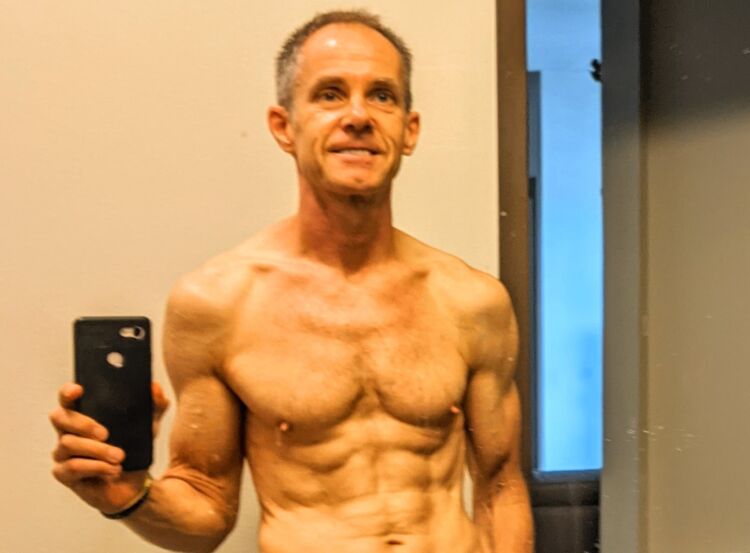 Let me start off by saying that good metabolism and genetics do not come to me naturally. But although my body shape and condition have come from consistency and hard work, I do have two secret weapons. Secret until now.
Ten years ago, I posted an article called "Abs at 42" basically because of how proud I was of myself for managing to have a 20 year old body while being double the age. The article was intended to motivate people of any age to get into the shape of their lives, and included information on what I did to get there.
A decade later, I am well into my 50's but armed with even more information to help anyone reading this to get the body they want. Let me break it down by giving you four important tips.
Cycling
It doesn't have to be cycling, but you do need to find some sort of cardiovascular exercise that you enjoy. I love cycling, and because of that I'm able to push myself hard each and every week on the bike. This love has allowed me to ride miles and miles while enjoying the process, and the benefits of fitness.
2. Consistency
This brings me to another important ingredient in getting the body you want. Being fit is a lifelong persuit. Getting there means doing the right things Every Day. Every Year. Every Decade. Consistently doing the right things is so important. But as I'll explain soon, consistenly analysing what you are doing and consistently looking for ways to help you achieve your results is also very important.
3. Cold Press Juicing
My juicer is basically the star of this article. I was first turned onto juicing from a friend who told me to go watch this video interview of Charlotte Gerson. That was April of this year, and it's something that totally transformed my life.
I definitely recommend watching this whole video, instead of me relaying why juicing is so important for your body's nutrition. But I can tell you that by simply intaking four glasses of organic cold press juice each day, you will change your life. CHANGE YOUR LIFE. The video gives all the details on what to juice, how often to juice, and how it helps your body.
4. Daily Nutrition
Juicing is not a substitute for your daily diet. Think of it more as an add on to eating healthy. But if you have genetics like I do and want abs at 52, then it's going to take more than just cycling and juicing.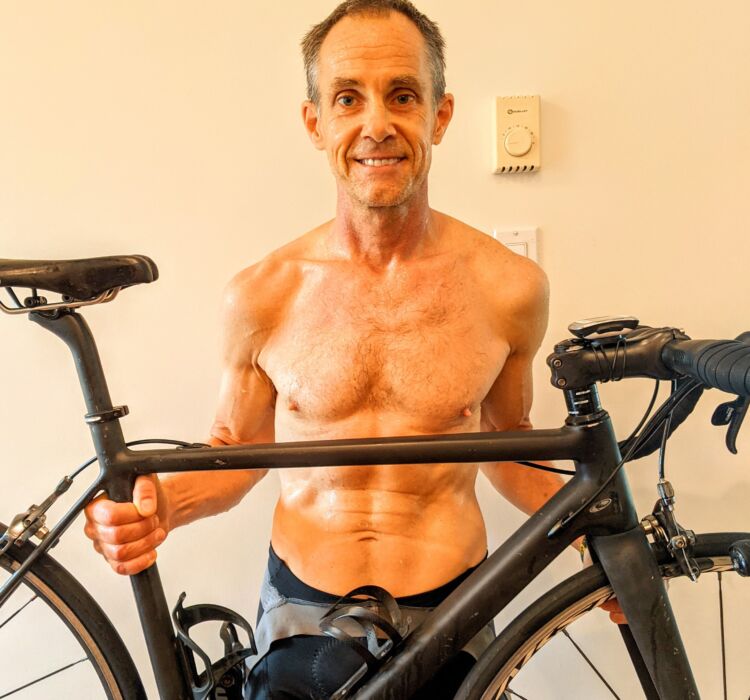 Eating healthy is a lifestyle, not a diet. Reading the Cycling for Optimal Weight document I put out years ago is a great source of diet and nutritional information, and why what you eat each day is the foundation for anything else I'm recommending. So be sure to make eating fresh, healthy, and smart a part of your daily routine.
That's it. No affiliate links to a juicer or cold press juice subscription plan. I just wanted to put this out there in hopes of inspiring someone to make a positive change to their health. Even if you're already living a healthy, active lifestyle….juicing can help make it so much better.