Après Vélo Mixes Cycling and Fashion for the Win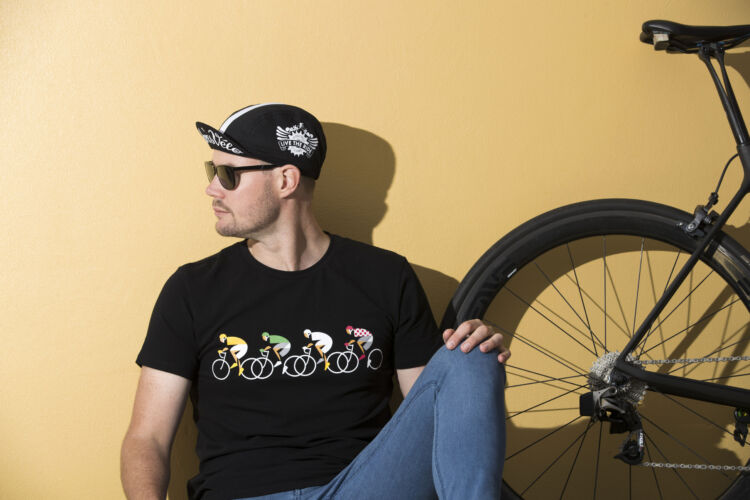 For as long as I can remember, I've been wearing a cycling t-shirt every day of my life. Seriously, the only exception is for the past few years I've also mixed in Mudsharks shirts to my rotation….but even most of those have a bike on the back. A shark riding a bike to be more specific.
But within the cycling t-shirt category is a wide range of quality and fashion. I'm far from a fashionista, so a basic shirt with a bike on it is cool with me as long as it's soft and comfortable.
I recently received some shirts from Après Vélo, a premium cycling inspired fashion and lifestyle brand from Sydney, Australia. Generally, I prefer anything that is casual and laid back….but Apres Velo adds a sense of fun to their premium quality and design as well.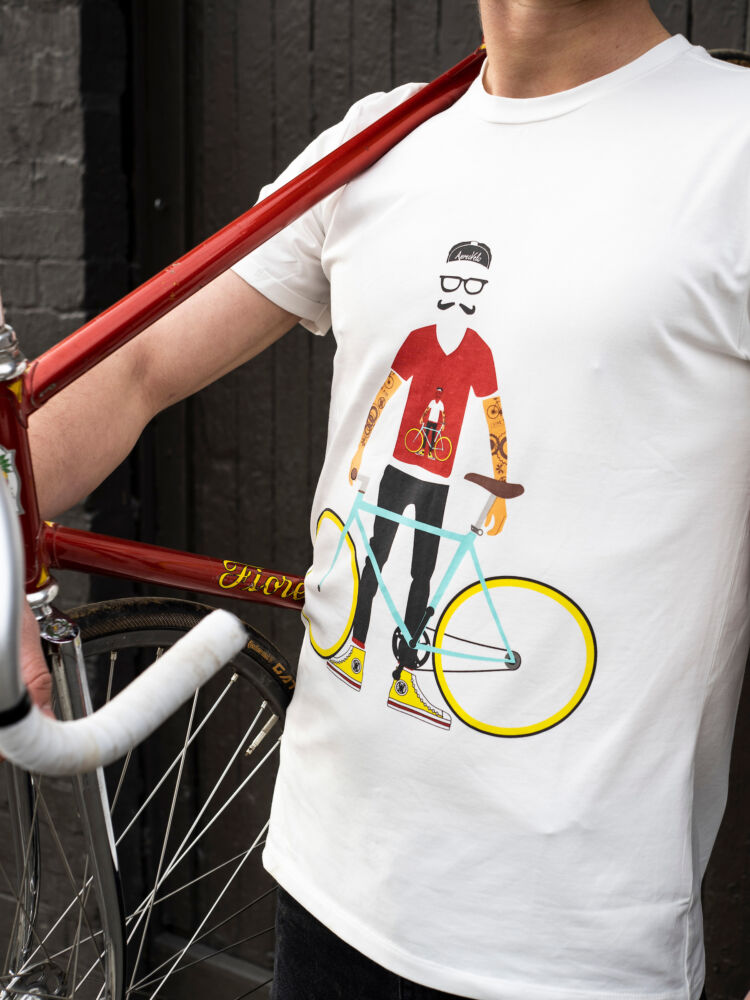 Immediatly upon receiving the three shirts from Apres, I knew they were going to be different from any cycling shirt I've ever had. How can it be possible for a t-shirt to be so much different, you ask? Elastane, baby. Elastane.
More specifically, all three of the shirts I received are made of a cotton elastane blend which gives them a cool look and feel. These shirts definately have more movement and a different kind of comfort. Apres Velo also enzyme washes the shirts so they have that super soft and worn feel when they arrive.
The 5% elastane is easily noticable. Even though the shirts are still 95% cotton, they don't have a traditional cotton feel to them. They feel more like a sport shirt to me than a t-shirt, but that's okay. From the t-shirts I received, I like the TDFixation one the best. A close second is the one they call Cruising. This one has a hipster fixie feel to it, and I've had lots of compliments on it. The final shirt is called the Heritage Twin Pocket shirt. This one doesn't fit my personal style, but definitely will appeal to anyone who likes a simple elegant feel to their shirts. My Dad loves pockets on shirts, so he'd be all in on this one.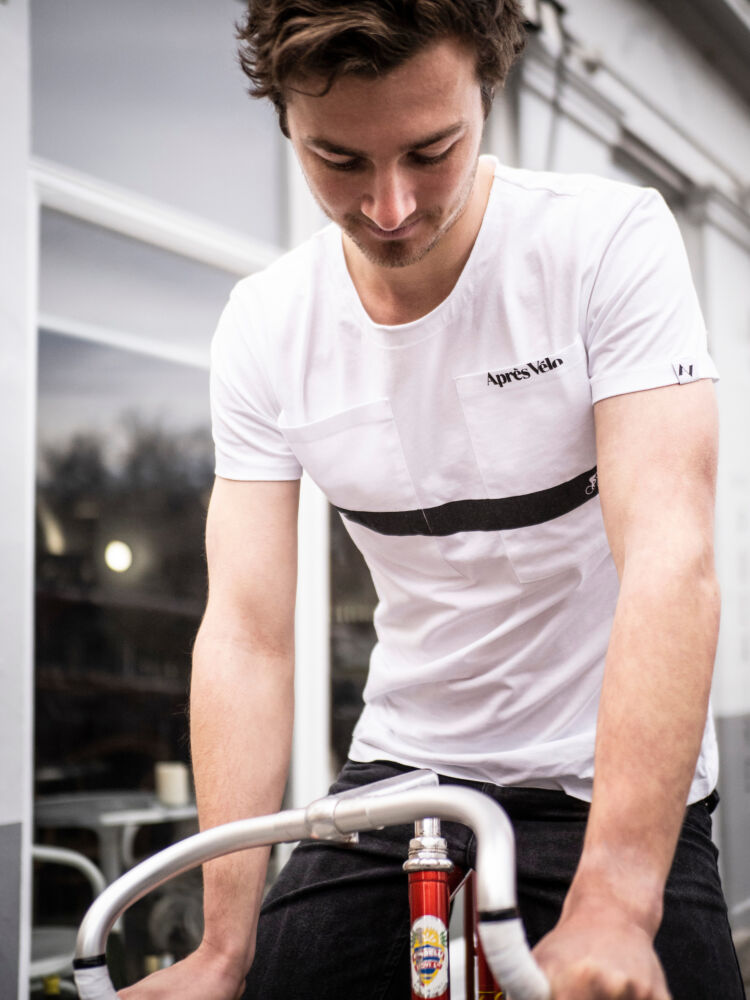 Literally translated, APRÈS VÉLO means "after cycling", and I don't know about you but when I'm not on the bike I want everyone around me to know that cycling is my thing. Although I received shirts this time around, Apres Velo has a great selection of casual styling including shirts, jackets, hoodies, and cycling kits. You can go back to our previous Apres Velo review where I also talk about thier hoodies.
Apres Velo is located in Australia, but available everywhere in the world. The Apres Velo website instantly allows you to select your region and takes you there. Once you put in your order, delivery is super quick and you'll be a walking cycling billboard before you know it.
One important thing that I should mention is sizing. I guess because of the Elastane component, these shirts fit differently from what I'm used to. I received mens medium, but I could have easily fit into a small. So be sure to look at their sizing chart before placing your order.
I would say that Apres Velo is in a short list of about three global brands who offer exceptional cycling lifestyle clothing. Just like with bikes, you can never have too much cycling clothing. Have a look at what Apres Velo has to offer, and then get out there in the wild and let them know you are a lover of cycling.