ARTCRANK…Austin…Be There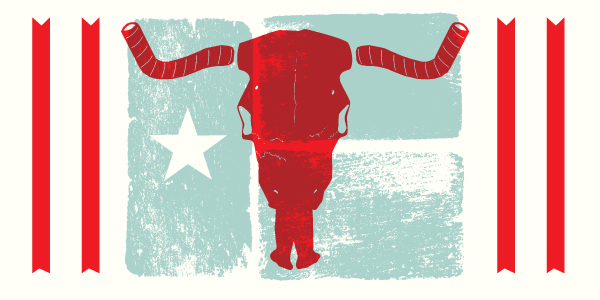 The Austin ARTCRANK show is just a couple weeks away, and if you don't already have plans to be there…let me kick your butt just a little bit harder.  I've been actively promoting and recruiting for this fantastic bicycle art event both online and in person, and anticipation of this show is really starting to build.  If you'll be in or anywhere near Austin on February 24th, you absolutely need to stop in and view all the amazing bicycle inspired artwork.
What is ARTCRANK: The best dang bicycle inspired art poster show on Earth.
Admission: FREE
Beer: Yes, the Opening Night Party, will have a selection of craft beers by Widmer Brothers Brewing available in exclusive ARTCRANK pint glasses, with proceeds going to benefit LIVESTRONG, the Austin-based cancer patient advocacy organization.
When and Where: Friday, February 24th at Pine Street Station (1101 E 5th St).  An extended run will be on display at Mellow Johnny's Bike Shop after the 24th (details on that coming soon).
Artists: For a list of artists participating in the show, visit www.artcrank.com/austin.
Free Clif Bar Product: Come find me at the show and I'll give you a Clif Bar goodie bag (details below).
BREAKING NEWS: Loving the Bike is a Proud Sponsor
The latest breaking news about ARTCRANK ATX is that as of today we are proud to be an official sponsor of the show.  Charles and the ARTCRANK crew are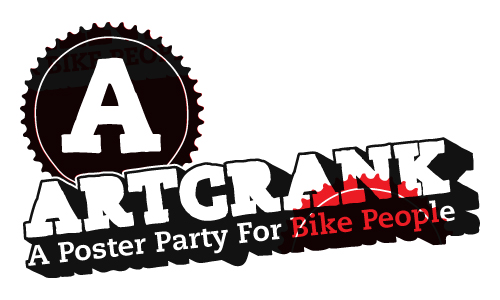 super cool and we love what they've been doing all over the World, so getting involved with them on this was a total no brainer.
I'll be attending on the 24th with my lovely Wife and as many Loving the Bike friends as I can round up.  Be sure to join us there, and to help persuade you just a little bit more to attend (not like you need it), I'll have a whole pile of Clif Bar product to give away to anyone who finds me and introduces themselves.
But get there early because although I'm bringing a boatload of Builder Bars, Crunch, Mojo, Shots, and Bloks….once they are gone, they're gone.
I'm looking forward to seeing you all there….this is going to be #Rockstar fun.  For more information on ARTCRANK Austin, visit the official website.  If you're on Facebook, confirm your attendance on their ARTCRANK ATX event page.  For more breaking news and details, follow ARTCRANK on Twitter and Facebook.