Avoiding the Mid-Life Meltdown
How many of you have the mind frame of if you work your butt off now, you'll be able to retire early and spend your days doing nothing but riding your bike?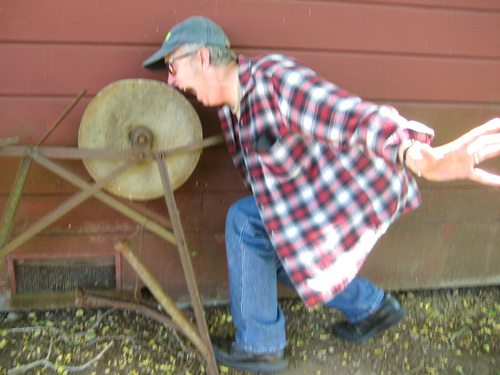 Well, it may seem like a good plan but I'm here to shoot holes in it for you.  I wrote a Make it Happen Monday post once before that talked about how life should not be put off to be lived some time in the future….you should Do it Now.  I have to remind myself of that one quite often, and reading over that post might help your thought pattern as well.
Another reason why doing all the good things right now is the only way to go, is so you can avoid having the Mid-Life Meltdown.
Your life needs downtime to regularly have time for things like family, cycling, and all other forms of relaxation and enjoyment in your life.
"Spend your life with your nose to the grindstone, and end up with nothing more than a flat nose"
I'm not going to mention names, but someone very close to me has been going at 150 mph ever since I've known him.  He's constantly exhausting his mind and body with the amount of work he does.  There's several times where he's worked a month straight with little or no days off, just to receive a cash bonus at the end of it all.
This work-work attitude came along with limited time to dedicate to his family and other personal forms of release and enjoyment.  Years kept going by and his nose continued being flattened down by the grindstone.  Then one day he just snapped.
I won't get into the details, but it's the classic story of a mid-life meltdown.  Sad but true.
I look back at my life and sometimes feel that all my "mini-retirements" have held me from keeping up with other people my age.  But seeing this happen to someone so close to me, really makes it all hit home.  My nose has definitely never come close to the grindstone….and that's perfectly okay with me.