Berlin City Breaks by Bike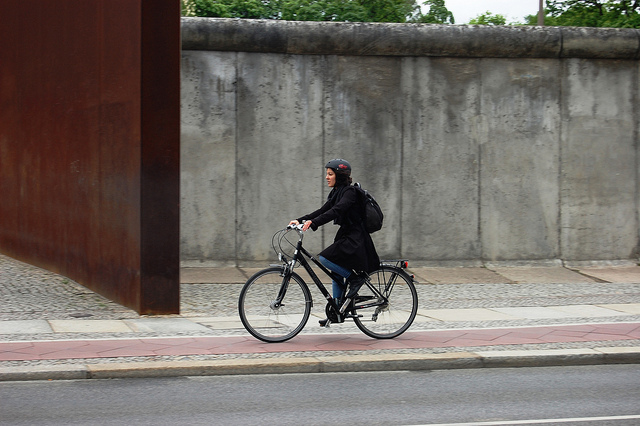 Berlin is the kind of city where you will find something surprising around every corner: from peaceful green spaces to important historical landmarks to cool-kid haunts. The best way to see the most that Berlin has to offer is by hiring out a bike and cycling around the city! As every seven in ten residents own a bicycle, the Berlin is well equipped with over 620 km of cycling paths. Whether you choose to follow your own route or join one of the many guided bike tours, here are some of the places you should visit and the monuments you should see by bike. Whether you are planning to book your trip, or already have, these are sights you don't want to miss on any Berlin city breaks.
1. Berlin Wall
You can cycle along the paved patrol path, which mostly still exists! The wall starts to disappear in the city centre but this is marked by a cobblestone line and you can follow the ex-frontier between East and West. If you carry on to Memorial on Bernauer Straße you will find yourself on this street where dramatic scenes took place on 13th August 1961, the day the Wall was being constructed. Residents desperately tried to jump from houses on the East side of the wall onto the pavement outside in West Berlin.
2. Kreuzberg – Friedrichshain
Discover Berlin's ultra hip and multicultural districts in the North. Start off at the East Side Gallery – a part of the Wall that is used to exhibit controversial artworks. Cross the bridge to Michaelkirchplatz where you'll pass Engelbecken park, which has a pretty lake running through it. Through to Mariannenplatz, you can stop off at Künstlerhaus Bethanien, an old hospital now used as a cultural centre of galleries and working spaces for artists. Passing Kreuzberg you will finish in Wiener Straße3 where you will find the old train station converted into a park, Görlitzer Park.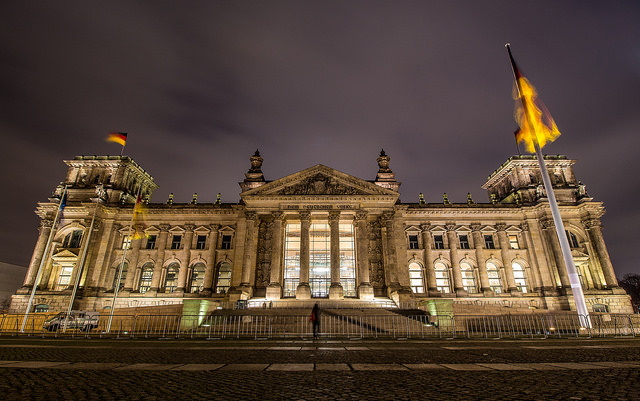 3. Tiergarten
This is one of the world's largest urban parks where you can easily spend a day cycling around, stopping off for sunbathing, food and landmark spotting. Within the old hunting grounds, you will come across water features, little streams, beautiful blooms and food vendors. In the heart of the parliamentary district, you are close to Brandenburg Gate, Reichstag Building, Berlin Victory column and the Jewish Museum.
Cyclists also like to go beyond Berlin to its fascinating suburbs like Wannsee manmade beach and Charlottenburg. If you decide to head your own itinerary, be sure to map out your route first and write down everything that you want to see and enjoy everything this fantastic city has to offer.
Images by Groman123 and Federation European Cyclists used under the Creative Commons License.