Better By Bike/Share the Road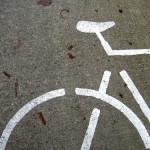 I started to write today's post as more of an informative type article and just when I had about wrapped it up, I decided to go back and start over.  I had the feeling that what I had down was going to majorly bore my readers with too much information.  I still might have done that, but seeing as today's post is featuring two amazing organizations, I just had to try and give it one more shot with a little extra punch.
One of the best things that has come with my entrance into the cycling blog world is getting the chance to meet and form relationships with so many incredible people.  I could make today's post into a novel with all the amazing and interesting people I've crossed paths with….so in an effort to condense this down, I'm going to focus on two of these great organizations.  In the future I will be sure to highlight all the other great people and organizations as well.
There are countless cycling advocacy organizations out there with the sole purpose of making their area more bike friendly….please forgive me for not mentioning all of you in this article.  I've been lucky enough to interact with two such organizations and for today I wanted to let you know about www.betterbybike.info and www.sharetheroad.ca.
Better by Bike is crushing it in Bristol, Bath, North Somerset and South Gloucestershire (United Kingdom).  It's like they have packed in absolutely everything you need to get started in cycling, or to enjoy it just that little bit more, and placed it neatly into their website.  When I first came across these guys something called out to me, and I knew I just had to get to know them better.  I'm so impressed with what they stand for and the programs they deliver.  Here's just a hint at some of the great information they provide:
But they offer so much more than just information.  Receiving the UK's first Cycling City status allowed them to create the Better By Bike website and brand. In turn they have used this tool to encourage commuting to work by offering grants to businesses and loaning bikes to employees.  They also offer information and training to schools and children.  They even share stories on their website about why people love the bike (you know we can totally relate to that one).

These guys rock, and I've been wanting to pay homage to them for quite some time now.  I'm sure you guys get thanked all the time by your Bristol blokes, but even over here in North America there is someone proud of you for your passion and commitment.  Good for you Better By Bike.  Cheers on a job well done.
For more information on Better By Bike, please contact them right here.
The Ontario, Canada organization of Share the Road has equally inspired me…and watch out Better By Bike because these guys have the vision of making Ontario the most bike friendly place on Earth.  Eleanor McMahon is the founder of Share the Road and even through the limited e-mail communication I've had with her, I can just taste the incredible stuff she's cooking.  She started this organization and has been dedicating her life to cycling advocacy since 2006 when her husband, OPP Sergeant Greg Stobbart was tragically killed in a cycling collision.  Her efforts have paid off and in November 2008, Greg's Law (in honor of her husband) was tabled in the Ontario legislature as part of a larger Road Safety Bill, Bill 126 and it passed on April 22nd, 2009.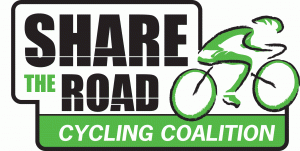 With the incredible motivation and passion of Eleanor behind the bars of this organization, there's no doubt in my mind that Share the Road will absolutely achieve all that it is after and more.  Not only are they doing great things for the bike in Ontario….they are doing great things for all of us as riders.  Thanks for backing us, Eleanor and Share the Road.  You are making the world a better place for cyclists.
Please find out more about Share the Road.
Photo c/o Cecko Hanssen