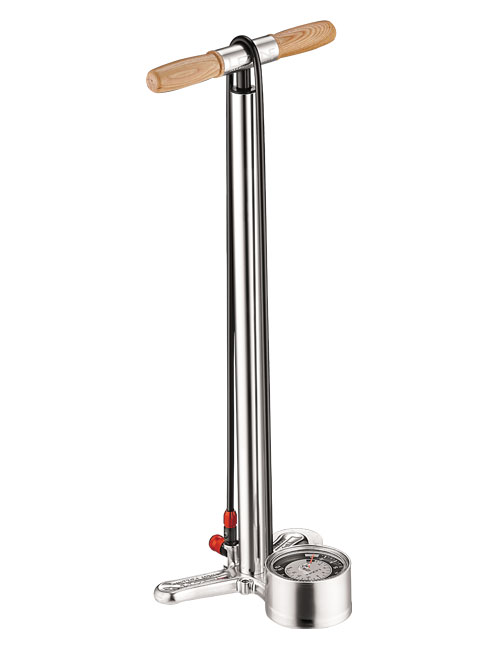 If you're a road cyclist, I sure hope you own a floor pump.  You'd be surprised how many cyclists I talk to that don't own one.  Actually, a floor pump is a must no matter what kind of bike you ride.
So if you don't currently own one, or if you're in need of an upgrade, what should you look for in your floor pump?  Come on, these are pumps….what could possibly be different from one to another?
It's personal preference, but you have to remember that all pumps are not created equal.  Like with most things, you get what you pay for.
Pumps are not very expensive, so pay a little extra and get a good brand name and a pump that will last.  But even with that said, there are a couple things I recommend in a pump.
Gauge – Not just a gauge, but a big ass gauge.  When you're quickly pumping your tires you want to easily be able to read where it's at, and a big read gauge will make that happen.  Lezyne's Alloy Floor Drive comes with an oversized 3.5″ precision gauge, and works great.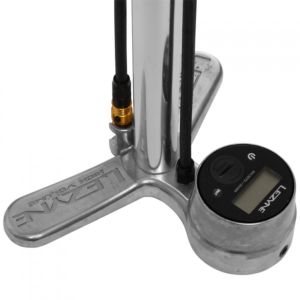 You can also get a digital read out gauge if that's what you're in to.  The Steel Digital Drive floor pump by Lezyne is the first digital pump I've ever had and it's nice.  Make sure the digital read out is able to catch up to your pumping, and you'll be able to pump to the exact inflation you want.
Okay, so what exactly gives these Lezyne pumps attitude?  They are insanely solid, have great features, and will pump the crap out of anything you connect them to.  Definitely more attitude than many of the other pumps on the market.  Check them out.