Bike2Power Helps Cyclist Capture Details of Century Ride
Ohio cyclist, Tim Miller, likes to take pictures and video when taking on the challenge of a century….and he finds that using the Bike2Power system allows him to do that without interruption.  I know there are a lot of cyclists out there taking part in century's and other events this summer, and whether it's your first time or it's an annual tradition I wanted to include Tim's story in case you find yourself in a similar situation.
I really hope this doesn't come across as an advertisement for Bike2Power, but in response to the great support they've given us here at Loving the Bike we wanted to highlight their product a little.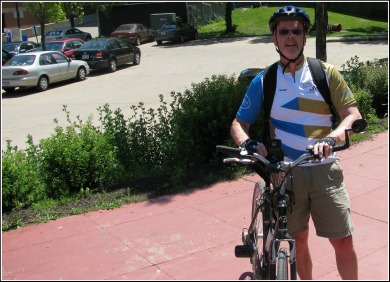 Tim Miller is an avid cyclist from Northeast Ohio, and area that is blessed with the Ohio and Erie Canalway Towpath Trail.  Known more simply as the "towpath", it is one of Ohio's longest bikeways with spectacular views included along the way.  The towpath follows the trail of a transportation canal built in the early 1800's and once complete will extend over 10o miles from downtown Cleveland to the small town of New Philadelphia.
This is definitely one of Tim's favorite places to ride, especially when it's for the annual fundraiser – FirstMerit Towpath Century Ride.  Each year he has brought along his mobile phone for pictures and video, but by late in the afternoon he finds that he looses power.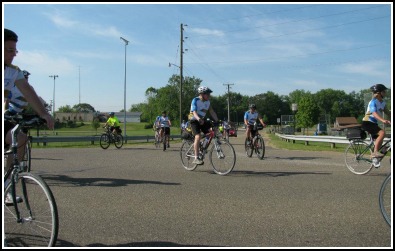 Before this year's century ride, Tim did a quick Google search and came upon the Bike2Power system.  He purchased the bike-driven, USB charger and was ready to capture all the events from this year's century.
So what was the result of using his new device?  "I took lots of pictures, several long videos, and still plenty of battery left.  I had lots of positive comments from many of the 47 other riders in the event about the little bike powered generator."
Tim is now a major fan of what the Bike2Power allowed him to do this year and also says "the cradle that Bike2Power provides for the mobile phone can be positioned so that I could take photos or videos while riding.  On smoother parts of the trail, these action shots were fantastic."
Oh, and Tim wanted to also note that this year they raised nearly $60,000 towards the completion of the towpath trail.

We recently did a product review of the Bike2Power (written by Bob Avery), so please have a look at what he had to say about this system.  If you think the Bike2Power would come in handy for your bike use, be sure to pick one up over at www.bike2power.com.