Bikes and Bagels: John Dugas is Loving the Bike
It's always great to hear our readers talk about their Loving the Bike stories. John Dugas from the Plano Bicycle Association wanted to share this picture and his "Bikes and Bagels" poem to show his love for the bike and riding with his friends. Enjoy.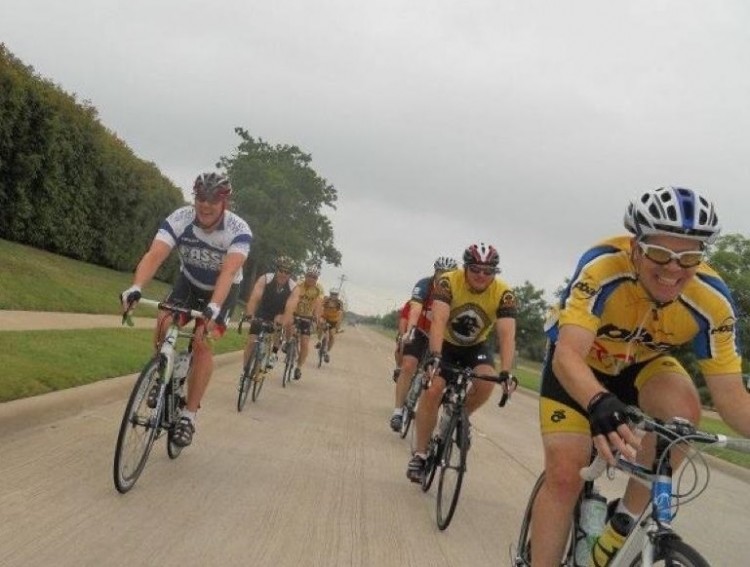 Morning comes aft sleepless night,
Winds are tame hope ease the flight.
Kit selected colors coordinated,
Looks can never be underestimated.
Bike is primed and cleaned for show
Greased up, aired up ready to go.
NAV reset choice groceries in back
Heart is pounding eager to attack.
Group assembled our age can't hide
Nothing's going to slow this ride.
Off the start our cadence fast
Groups in sync, hope it lasts.
Pounding out the rhythm of work
Big hills to come still the perk.
To Sachse and back our goal today
Stretch our legs or win the day?
Left turn on Renner, elbow flick
Sit in and rest, prepare for kick.
With end in sight plan firm in mind
Hold Derek's wheel then sprint the line.
It's a shame that Kraig and Mike pulled all day
Perhaps a bagel will suffice for pay.