#bikeschool: Allez Le Tour… Encore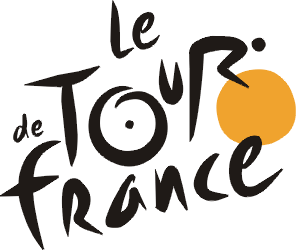 As promised, this week I have the sights, the sounds… and the slightly drunk provincial early evening bike races that occured over stage 2 & 3 of this years Tour whilst @SteamyWynndows, @AndyMWild & I were there. After a lot of walking on day 1 to catch the action in two of the best places on the course we took Sunday at a slightly slower pace… even if the riders couldn't. We took our chairs, set up next to the barriers and relaxed between teams coming through in the Team Time Trial. The boys really enjoyed the TTT as it was a different experience completely to the, 'elbows out' hustle and bustle of a Tour stage start & finish (they are both clearly well versed in the 'elbows out' technique as no Frenchy or Bacon Stealer was able to steal our prime spot all trip). After the stage we went back to the team bus area and I got my Canadian flag signed by Rider Hesjedal, had photos with David Millar (at which point I went a little funny in the head & started mumbling something about his book with a ginourmous smile on my face), got a copy of the days L'Équipe signed by quite a few riders AND met Geraint Thomas whilst he was doing his warm down who signed some hats for us and gave me a water bottle. Winning!
The last day of 'live' Tour viewing was spent in a little town called St Lumine. We were looking for a different experience for this day too so I picked a random, small village the route was going through and headed for it. I had no idea what the town/village was, I was just hoping it had a bar… as it was @AndyMWild's day to drive and it was SCORCHIO! St Lumine was perfect. Residents were out in the main centre, they shouting, cheering, generally being 'Tour French' and we were made to feel right at home by a local man directing traffic and a Gendarme (who didn't shoot us… which is always a bonus!) After the race came through St Lumine, we quaffed some more beer, ate some pizza cooked by a man in a converted ice cream van and then dashed up the road to St Philbert where we had the jolly good fortune to stumble in to a beer tent with a large projection screen showing the race! There we met 'James', a fellow Brit on a touring holiday and there we stayed. 4 Brits, cheering on the Team Sky boys whilst hoping for a Cav win (which never happened).
That last day of the Tour for us was one spent drinking, waving flags like mad men and doing dances in the streets. It was finished by some drunken bike racing along quiet provencial streets towards the beach where we took dinner, drank some more stubbies on the beach (which in turn caused us all to swim in the sea for a very VERY short period of time) and then wiggle our little sit-up-and-beg's home once it was too dark and we had run out of beer!
All in all, a fantastic holiday. I know MrsD doesn't read this so I am safe to say it was the best holiday I've been on and I can only hope that feeling I got on Le Gois on day 1 can be repeated on my wedding day… otherwise I'm toast! Enjoy the photos and videos. There will be more to add to this over the coming week (@AndyMWild has such a plethora of international sports events to attend he still hasn't got round to sending me his snaps) which I will announce on Twitter.
[youtube]http://www.youtube.com/watch?v=f3k7kbq_nnQ[/youtube]
The lead group making there way into the final km on stage 1
[youtube]http://www.youtube.com/watch?v=tEqh3jNs9rA[/youtube]
Saxo-Bank Sungard coming through our position on the TTT course on stage 2
[youtube]http://www.youtube.com/watch?v=fVXuew733ag[/youtube]
Philippe Gilbert's Omega-Pharma Lotto on the TTT course
[youtube]http://www.youtube.com/watch?v=XjUSAFZJCz0[/youtube]
Alessandro Vanotti rolling through a long way down on his Liquigas team mates
[youtube]http://www.youtube.com/watch?v=689osUK72N0[/youtube]
After hanging in the team bus area I got to meet Geraint Thomas, who signed some hats for us and gave me a water bottle! (And gave me a funny look for being a bit weird before I was unceremoniously shifted by the press officer)
[youtube]http://www.youtube.com/watch?v=7NOcCnNy0y8[/youtube]
Geraint doing a post stage interview for BBC Wales
[youtube]http://www.youtube.com/watch?v=P40xaX2_vEA[/youtube]
The break comes through St Lumine with the church bells ringing in the background
[youtube]http://www.youtube.com/watch?v=mnRO5rjL6_k[/youtube]
A drunken ride to the beach on our borrowed sit-up-and-begs. @SteamyWynndows may need to perfect his commentating skills as firstly, not sure the horse racing commentator voice fits and secondly, in what world would Cav and Clenty be racing to the finish together!? Bless him… he knows better know!
As I mentioned above there will be more pics and video uploaded here over the next week (I hope) but I'll let the #bikeschool tribe know via Twitter when there are updates.
Stevie