#bikeschool: Cycling360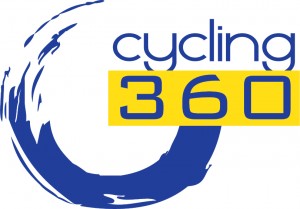 It is not the strongest of the species that survives, nor the most intelligent, but rather the one most adaptable to change.

– Charles Darwin (proabably!)
Whether you have just bought your first bike or have been racing for years, there is a podcast out there so full of intelligence, knowledge and heart that it transcends listener experience. The Cycling360 podcast is FOR YOU and if you haven't heard it yet, I hope after reading this your next step be strapping on your ear goggles.
Before we get into this I just want to clear up any preconceptions you may have with my reasons for writing this and my legitimacy as a reviewer. Some may say that promoting something your boss has helped create may seem pretty sycophantic… but luckily for me Darryl isn't my boss… he's a friend. And he hasn't asked me to write this article, so you can rest assured this is an independent review by a listener and a fan. As for my legitimacy as a reviewer, I'm not quite sure… we'll find out!
The Review Show
The Cycling360 Media team is made up of Darryl 'The Boss' Kotyk, 'Coach' Rob Grissom and Victor 'The Bike Guru' Jimenez and each of these experienced gents are aiming to use their podcast, "to make you a better cyclist". With such a sweeping proposal it would be easy for the casual listener to write it off as hyperbole, but this podcast really can hold its head above the parapet. I regularly listen to cycling podcasts, I have quite a few favourites but most of these are produced in the UK. I think the main reason for preferring the smaller number of UK produced podcasts is the relevance it has to me as a rider this side of 'the pond'. As cyclists we go through very similar experiences wherever we are riding and these should easily transcend the medium of podcast but unfortunately I've been left feeling unaffected and bored by most American podcasts I've listened to.
Then I listened to the Cycling360 Media podcast. Yes I'll admit I did initially listen to it because Darryl and Victor were involved and I knew from personal experience that they were two of the most generous and knowledgeable people I'd met on Twitter but it didn't take long for me to see the appeal in this new podcast. With a mix of quirky 'coffee shop' style banter and an informative drop-in clinic, the issues and topics are discussed in a way that is accessible to many different people but never makes you feel like you are being look down upon the all powerful and intelligent hosts… they would be the first 3 to scrap that myth I'm sure! With a range of subjects such as; how to prepare for a 'century' ride, how best to travel with your bike and giving tips and experienced insights in ways to overcome fears about being out on the open road there is something for everyone. And that is the productions indisputably greatest feature… the ability to make you feel new again. I love learning and trying to become the best I can… I think it's a good trait to have but it can be a double edged sword as I often feel like I've lost that beautiful spark that I felt when I first got into cycling – that feeling of trying to learn everything I can, as fast as I can, from the people best qualified to give me that information. I have spent the last 4 years immersed in all things cycling, which has made it harder to get that 'hit'.  That feeling of being a kid and turning your first pedal stroke without training wheels… that's what I missed… and this has given it back to me. Essentially… I thought I knew it all and each and everyone of these podcasts has taught me something new and enthused me to get out and on my bike. Whether that makes me a better cyclist or not I can't be sure, but it does make me more of a cyclist, which I really like!
3 is the magic number
The Cycling360 team is an eclectic mix of experiences neatly tied together using the power of Skype! Here's what the team have to say about themselves:
Darryl is definitely the least technical guy in the Cycling 360 peleton, but there is no denying his love and passion for the bike.  He adds a nice balance to the mix by bringing his unbridled enthusiasm and fun loving attitude to each of the podcasts, and really enjoys the interaction he has with his co-hosts.
Rob is the tech guy on team Cycling360 and a USA Cycling Coach. Rob brings his lifelong love of cycling and his insights into training to help Cycling 360 listeners with training and fitness concerns. Rob is having a blast working with his co-hosts in getting Cycling 360 up and running.
Victor is our resident professional bicycle fitter and overall cycling and bicycle industry expert. Victor, has been fitting bicycles to people and helping them hone their technique for over twenty five years. Has teaches clinics and workshops for USAT coaches and athletes on bicycle fit, efficiency and technique. He also works closely with coaches and medical professionals to educate them on bicycle fit and how the body interacts with a bicycle. After years as a triathlete, then bike racer; American College of Sports Medicine trainer, and fitness testing specialist he began to apply his knowledge and experience to bicycle fit. Victor studied bike fitting in the mid eighties, and continues to study and consult with some of the most respected bicycle fitters and builders in the industry.
Contact
You've heard what I think, now it's time to make a decision. Do you want to be that kid who sits inside and stares out of the window, watching everyone else ride their bikes around the block or are you going to get out there, strip those training wheels off and scrape some knees!? You're decision… I suggest you choose Cycling360
You can access the podcast from iTunes the Cycling360 Media website and contact the guys on Twitter at @Cycling36o, on Facebook and you can email them at [email protected]. All of the previous podcast editions are available to download and listen to see get over there and enjoy!
Stevie
Lead, follow or get out of the way…