#bikeschool: Les Solutions de Rechange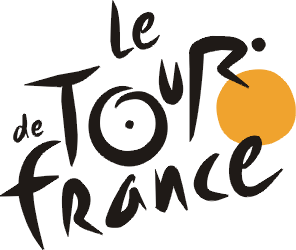 By my calculations it is exactly 18 days until the start of this years pinnacle event in the season's calender, Le Tour de France. This year's event is set to be a real spectacle with 4 mountain-top finishes and the re-installment of the team time trial as well as enough flat stages for the sprinters to shake a stick at. [ED – While we are on the subject of mountain-top finishes, here's a neat little fact for you to taunt your buddies with. This year's Tour passes over the highest mountain it has been over in it's history. Le Col Agnel stands at 2,777m and will be at an average of 6.5% and has only been used in Le Tour once before in 2008 when Egoi Martinez crested the summit first with Simon Gerrans eventually taking the stage win.]
As I write this, the Critérium du Dauphiné and the Tour de Suisse are in full swing where some of the big guns are showing their worth, knowing that it is vital in preparing the body for the perils of Le Tour as well as being able to get the closest possible reconnaissance of your rivals before the riders arrive on L'Ile de Noirmoutier on the 2nd of July. We have already witnessed a somewhat crazy, if not enthralling (compared to last year) Giro d'Italia with notable rides from Scarponi, Gadret, Nibali, Rodriguez and the punchy José Rujano who all seemed to be fighting for 2nd place after Clenbutador turned on the gas in the mountains.
The 'Alternative List'
Over the next few weeks you will undoubtedly be inundated with lists of possibles, probables, big hitters and no hopers for this years Tour. Quite boringly these official publications, online and in print, have their image to think about and don't generally rock the boat… well now you have me! Here is the 'Alternative List' of information on some of the biggest riders (and one other) in this years race with my own take on their chances…
Alberto Contador, Clenbutador, Clenty… what ever you want to call him he is going to play a big part in this years Tour, as he has done over the past few years. The diabolical state that he and the UCI have left our sport in over the last 12 months is unexcusable to you and I but the powers that be seem to sleep soundly at night. The wins that he gifted to José Rujano, Igor Anton and Paolo Tiralongo in this years Giro in an attempt to gain kudos points to cash in at Le Tour made me choke on my filet mignon. Personally, I cannot fathom how anybody who knows anything about professional cycling could cheer for Clenty and I hope he snaps a spoke or drops a chain on every major climb and gets found to be the cheating ass that we all know he is. That is all.
Brother Grimpeur the Younger, Andy Schleck has to be classed as the bookies favourite of all 'never-tested-positive' riders. Baring a mind bendingly stupid Schleckanical, Andy will have a strong team around him that will able to control the race until they hit the mountains, and if all else fails, he has been working on his camouflage and concealment to enable him to hide 10km from the summit and just jump out from the woods in front of the leading group. After coming so close in the last two years the Grimplette will need a large wallet in his jersey pocket to take this years event and may be better off trying to secure the white jersey of the Young Rider classification for the last year he is eligible.
I've never hidden my feelings about dopers or those 'that have never tested positive' but annoyingly I have a soft spot for Veino. Whether it is his sheer brazenness, his tears following his first win after returning from his ban in the 2009 Tour de L'ain, or the realisation that he is one of the only remaining cyclists left in the peloton who I loved to watch when I begun to get into the sport. Every sinew of my body tells me I should want to throw a lead filled bidon at his tiny blonde head but my noggin-box stops me every time and I end up screaming "Gitmek Veino, sadece fincanda piss yok!"
Cadel 'Cuddles' Evans generally looks like a bulldog chewing a wasp but opitimises everything that is Australian. He might look like a bag of melted Hershey's Kisses but with a flash of those amazingly vein-busted legs, a cheeky joke with his 2km wide gob and the dulcet tones of his Northern Territory upbringing he could have your girlfriend away from you in a second… and have you believe it was your fault! A true Aussie! Cuddles may be 63 years of age but he is one of the most exciting riders to watch in the Pro peloton and able to finish 3 week grand tours with only 1 working elbow, which is not something that has been said about many cyclists. I love Cuddles' post race comments as much as seeing him gnarl his way to victory and hope he can be the first man in history to race Le Tour for a full 50 consecutive years.
Given his recent Tour de California victory and the fact that 90% of this posts' readership is probably American I though I should add a Yank into the list to keep the flying monkeys from the window. If you hadn't already realised this post does not have a massive basis on facts… and that's what makes Chris Horner a perfect pick for the US' entry into the 'Alternative List'. After being shepherded around the suburban roads of California by his team to the biggest win of his career, Horner made my favourite quote of the year thus far when discussing his Tour pedigree:
"I have definite plans of riding there in 100 percent form. I will focus solely on working to bring my form back up to 100 per cent for the Tour de France. I plan on being top five, if not on the podium. I think I can climb with anyone in the world and I'll show that in July."
Sorry what!? You can 'climb with anyone in the world' now that you've won the Tour de America!?!?! I beg to differ… nay… I say you frickin' can't! I'm not belittling the '4th Grand Tour', really I'm not, it really was an exciting event this year that I enjoyed watching, but Horner was in the same kindergarten class of '48 as Cuddles! He got 10th overall last year but I think he may have inhaled some funny smoke from all of those college kids lining the Californian roads if he thinks he can mix it with the bog boys come July. Not to mention, I can't think of a suitable nickname for him… he's got no chance!
Twiggo has just taken victory in the Critérium du Dauphiné and in doing so, has probably smashed to smithereens all possibilities of winning Le Tour. Like any true Brit, the Mod-father performs well when he is able to be humble and stay out of the limelight but falls to useless stiff upper-lipped pieces when people start looking at him. After his great performance in the 2009 Tour, his preparation for 2010 mainly consisted of riding every race that supplied you with a starting number and thus he had enough energy to competitively race the first 70% of every Tour stage and began to falter just in time for the live TV coverage to start, which made him look like an ass! This year is different. He and Team Sky's Davey B recognised the mistakes they made with his preparation straight after he'd ballsed up the 2010 event and are ready to crack some skulls… but then he went and won on Sunday and now his odds are as short as Samuel Dumoulin, D'oh!
Let us know who you will be cheering/booing for in July and please remember, the thoughts and opinions expressed in this post are entirely mine and do not represent those of The Boss or Lovingthebike.com! If you wish to sue, please be aware I have very very little money… it's probably not worth it!
Lead, follow…. or get out of the way!